Holly Wilson: On Turtle's Back
Wed, August 15, 2018

–

Sun, January 27, 2019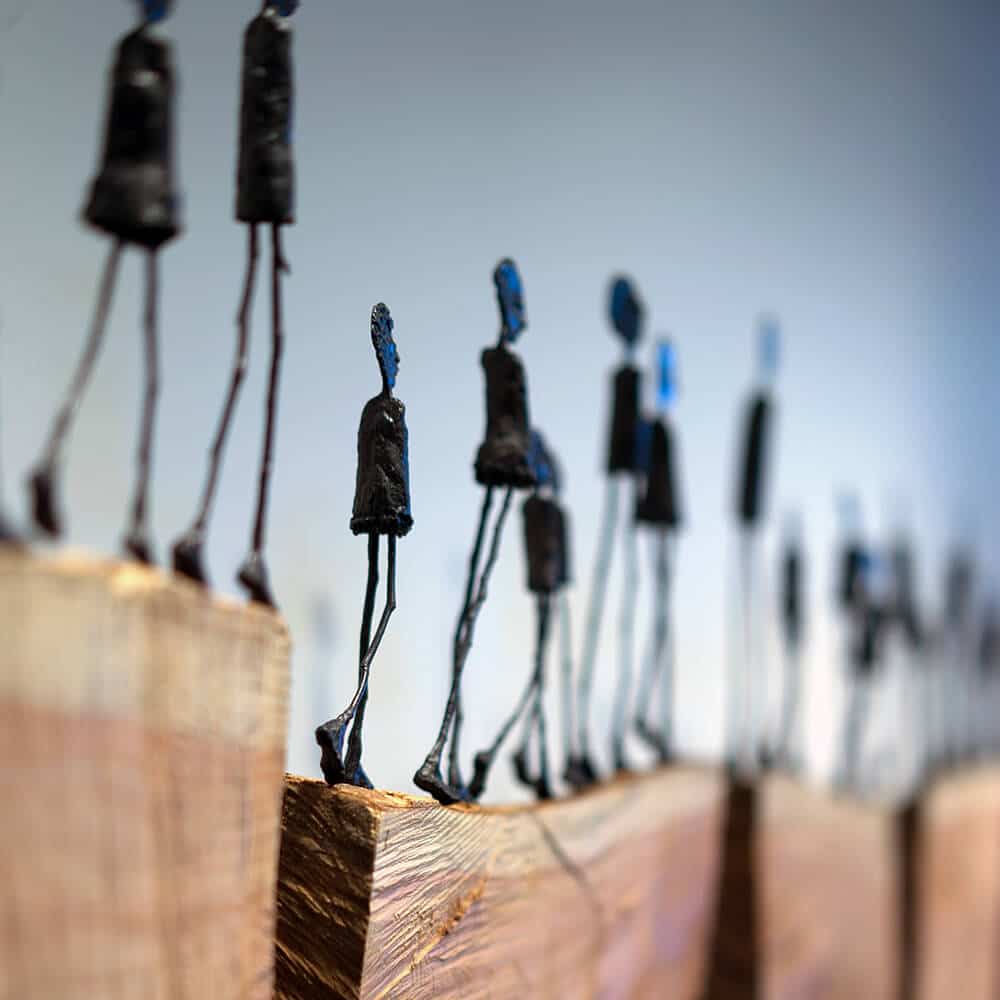 Holly Wilson (Delaware Tribe of Western Oklahoma/Cherokee) presents her new narrative works created in a variety of media including bronze, wood, and encaustic. Her figures serve as her storytellers to the world. They often resemble stick figures or animals with human characteristics. The stories are both representation of family history as well as personal experiences.
Wilson is a contemporary multimedia artist. She uses the figure as a vehicle to lure the viewer into her stories. Her work weaves together the threads of various narratives to create a tapestry that tells stories which are sacred and precious, personal and universal, powerful, and at times, volatile. She brings to life things sometimes kept secret, hidden, and not permitted to be said in this context. The audience connects with the emotion captured in her work, a moment that resonates with their life and their story, allowing them to transcend differences of gender, race, class, ethnicity, or sexual orientation and connect through their shared humanity.
Wilson received a BFA from the Kansas City Art Institute in 1992 in Ceramics, an MA in Ceramics in 1994, and a MFA in Sculpture in 2001, both from Stephen F. Austin State University. Her works are in corporate, public, and museum collections throughout the United States, as well as national and international private collections.