IAIA 2016 Spring Senior Thesis Exhibition: "Transforming Landscapes"—Closing Reception
Fri, April 1, 2016, 5:00 pm

–

7:00 pm

|

Free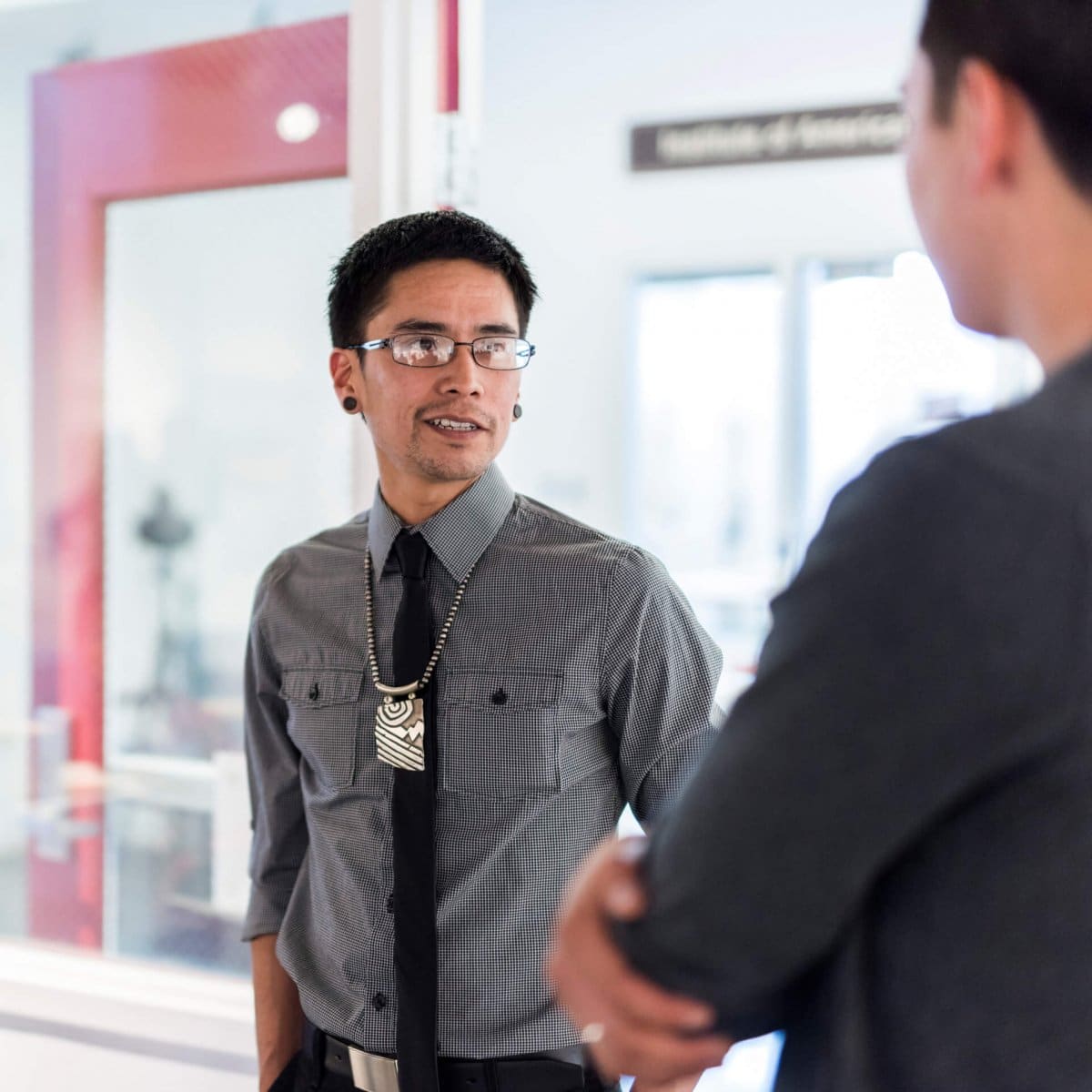 IAIA Senior Thesis Exhibition at the Balzer Contemporary Edge Gallery, curated by Terran Kipp Last Gun (Piikani), BFA Museum Studies.
Often, for people, both personal and cultural narratives and the surrounding landscape run parallel to, and are interconnected with, the past, present and future. Throughout human existence, landscapes have been constantly changing and transforming for both good, bad or somewhere in between. Humans have always been connected to the land—embodying the flora and fauna, natural resources, territory, and spiritual entities within traditional narratives.
This group exhibition takes the concept and idea of "landscape" and reimagines what our landscapes are or what they can be. Transforming Landscapes features works done by IAIA students, staff, faculty and alumni. This art exhibit is unique in that it represents both young emerging artists along with renowned established artists from the IAIA community, and it showcases their diverse and challenging artworks that convey ideas of timeless utopian- and dystopian-like landscapes.
My interest as a curator was to see how the artists interpreted the theme and what their works had to say and show us as viewers. IAIA has a long history in the development in contemporary Indigenous art and this exhibition is but another example of the talent and creative artistic minds we have in our community, while further enabling audiences to better understand and view contemporary Indigenous and non-Indigenous art at the Institute.
The exhibition is open Monday–Friday from 9 am–4 pm.
Exhibition Photographs by Terran Kipp Last Gun