IAIA 2021–2022 BFA Exhibition: Awakened Dreamscapes
Fri, March 11, 2022

–

Sun, May 15, 2022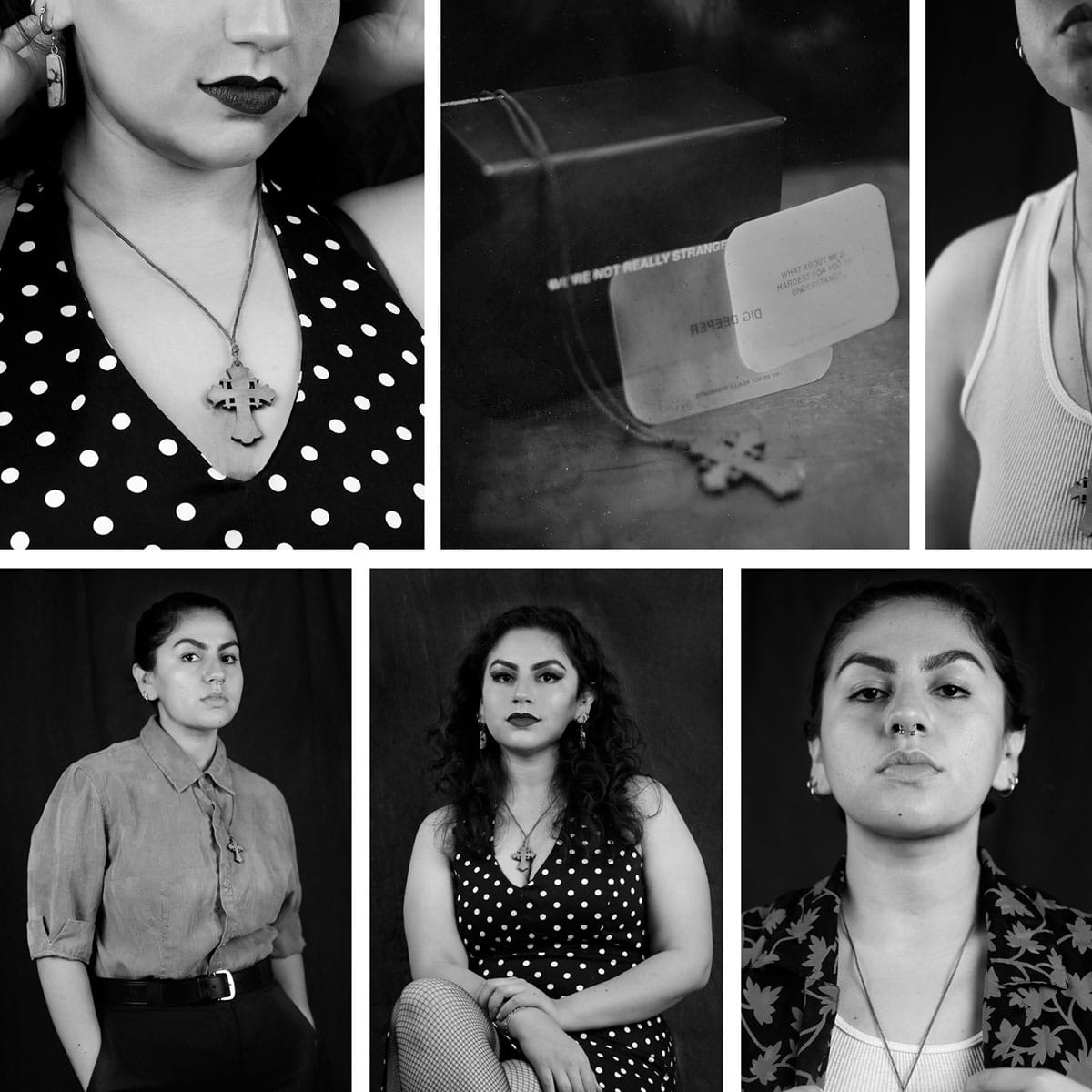 The IAIA 2021–2022 BFA Exhibition, Awakened Dreamscapes, features artworks created by the Institute of American Indian Arts (IAIA) Studio Arts and Museum Studies BFA students. The artists share an interest in analyzing their existence and imagining alternative worlds. In this exhibition, the artists question our perceptions of different worlds, both fantastic and real. The selection of works explore shared and individual cultural dimensions, analyzing forms of human connection through sculpture, painting, and digital art mediums. The artists also examine fantastical worlds that invite viewers to escape to the ocean's depths, float among Pokémon, or place themselves in a classic cult movie before coming back to earth where they encounter cinematic stills of the real world. What unites these works are the artists' curiosities of consciousness and their critical look at the countless ways to exist.
The exhibition is curated by IAIA student Tayloure Baker (Mandan, Hidatsa and Arikara Nation, Muskogee Creek Nation, Osage Nation, Rincon Band of Luiseño Indians) and IAIA Museum of Contemporary Native Arts (MoCNA) Curatorial Assistant Hank Cooper (Cherokee Nation).
Participating Artists
Monika Guerra (Mexican American)
Michelle Preslik
Derek Santos (Oglala Lakota)
Roxanne White (Navajo)
Jacquelyn Yepa (Navajo and Jemez Pueblo)
For more information, please contact MoCNA Chief Curator Manuela Well-Off-Man at manuela.well-off-man@iaia.edu.