John Well-Off-Man: Rhythm and Lines—Opening Reception
Fri, March 11, 2022, 5:00 pm

–

7:00 pm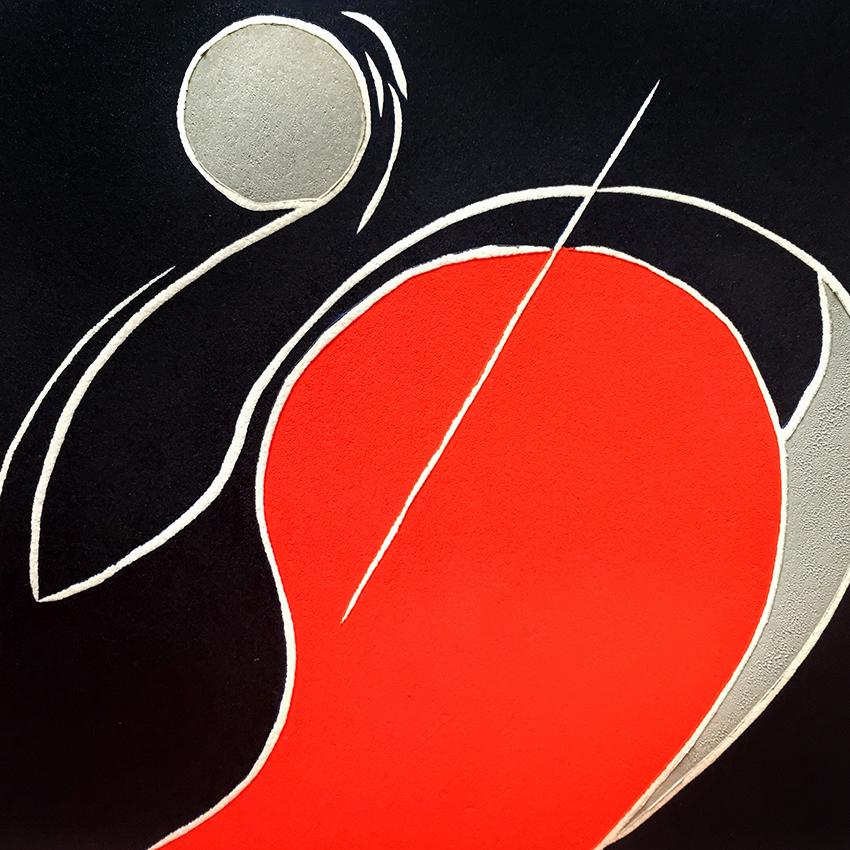 John Well-Off-Man: Rhythm and Lines is an exhibition in the Museum Store's Lloyd Kiva New Gallery. The exhibition opens on Friday, March 4, 2022.
John Well-Off-Man (Chippewa-Cree) creates images using abstractions, shapes, colors, and lines. His influences are derived from modern art styles such as Expressionism and Pop Art combined with Ojibwe and Cree artistic traditions of nature motifs and their expressive use of color. Well-Off-Man explains, "My prints often portray Native American imagery, but they do so to explore the formal rather than the physical properties of the images." Focusing on abstract Native American motifs allows him to explore further the relationship between colors and the effects of color combinations on the viewer's perception. These explorations are based on traditional Native American color schemes, others on Josef Albers color theories or Robert Motherwell's color and form-related studies.
Well-Off-Man experiments with various printmaking techniques, but he prefers the evocative woodblock technique for a more narrative and content-based work. He also works extensively with monoprints and collographs because he finds them ideal for spontaneous improvisations and images rich in texture. He prefers the more exact linocut technique for more formal aesthetic studies involving color relationships and geometric and organic abstractions.
A member of the Chippewa-Cree tribe, John Well-Off-Man was born and raised in Havre, Montana, and on the Rocky Boy Reservation. His formal training in art includes photography, painting, and printmaking. He holds an Associate of Fine Arts degree from the Institute of American Indian Arts, a BA in art, and an MA in integrated Arts and Education, from the University of Montana's Creative Pulse Program.
For more information or questions, please contact IAIA Stores Manager Elissa Wheeler at elissa.wheeler@iaia.edu.