2022–2023 IAIA BFA Exhibition: Beyond Reflections
Fri, March 10

–

Sun, May 14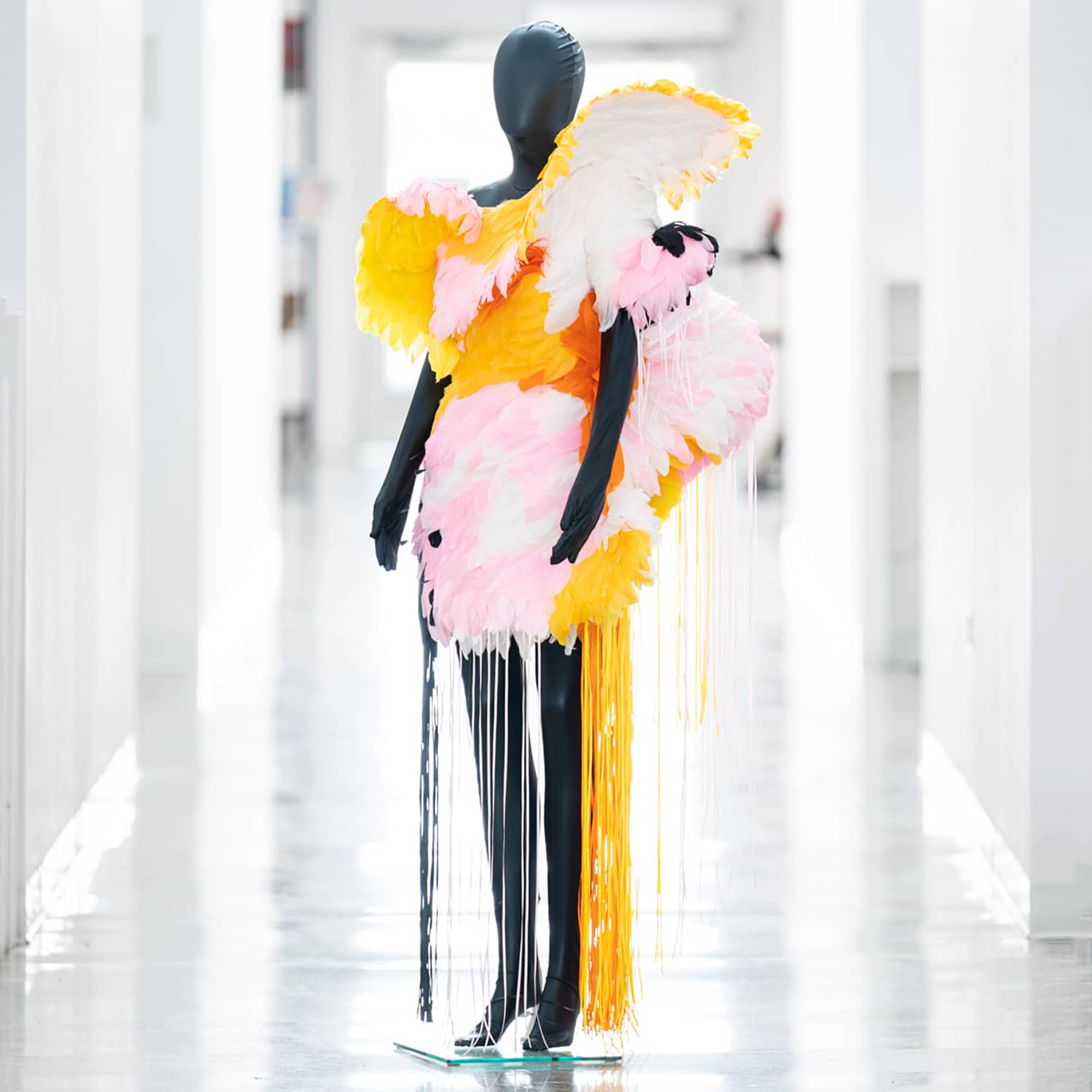 The IAIA 2022–2023 BFA Exhibition: Beyond Reflections recognizes the talent and artistic devotion of the Institute of American Indian Arts (IAIA) Studio Arts BFA students. Presenting a variety of media and motives for their artwork, Beyond Reflections captures the artists' exploration of identity, mental health, social activism, culture, and curiosities of the world around us. Each artist draws from their personal and collective experiences to create exceptional work. From exploring self-acceptance through portraiture, coming-of-age stories through film, or futuristic fashion designs, Beyond Reflections goes beyond exhibiting—it is a celebration of the talent and courage of the artists. Download and view the 2022–2023 IAIA BFA Exhibition: Beyond Reflections Catalog.
The exhibition is co-curated by IAIA museum studies student Ixel Lindstrom (Maya and Ojibwe) and IAIA Museum of Contemporary Native Arts (MoCNA) Curatorial Assistant Erika Knecht, who worked closely with Student Preparator MayAnn Etsitty (Ute Mountain Ute) to organize Beyond Reflections.
Participating Artists
Jennifer Benally (Oneida Nation and Diné)
Paige Busick (Chickasaw)
Tyrell Etsitty (Diné)
Monique Holiday (Diné)
Shannon Hooper (Fallon Paiute Shoshone)
Jontay Kahm (Plains Cree)
Derrell Lopez (Diné)
Monica Silva Lovato (San Felipe and Santo Domingo Pueblo)
Alica Mteuzi (Caddo, Cheyenne, and Arapaho)
Elle Nado (Acoma Pueblo and Navajo)
Jerome T. Nakagawa (Diné and Japanese)
"Yoshi" Gerrell Sam (Navajo Nation)
Erik Sanchez (Shoalwater Bay, Chinook, and Chicano)
Emily Schuyler (Oneida Nation of the Thames)
Brian Taaffe (Taos Pueblo)
Roxanne White (Navajo)
Jacquelyn Yepa (Jemez Pueblo and Navajo)
For more information, please contact IAIA Museum of Contemporary Native Arts (MoCNA) Chief Curator Manuela Well-Off-Man at manuela.well-off-man@iaia.edu.