IAIA Digital Dome—Scatter Their Own
Fri, December 2, 2016, 8:00 am

–

5:00 pm
Event Navigation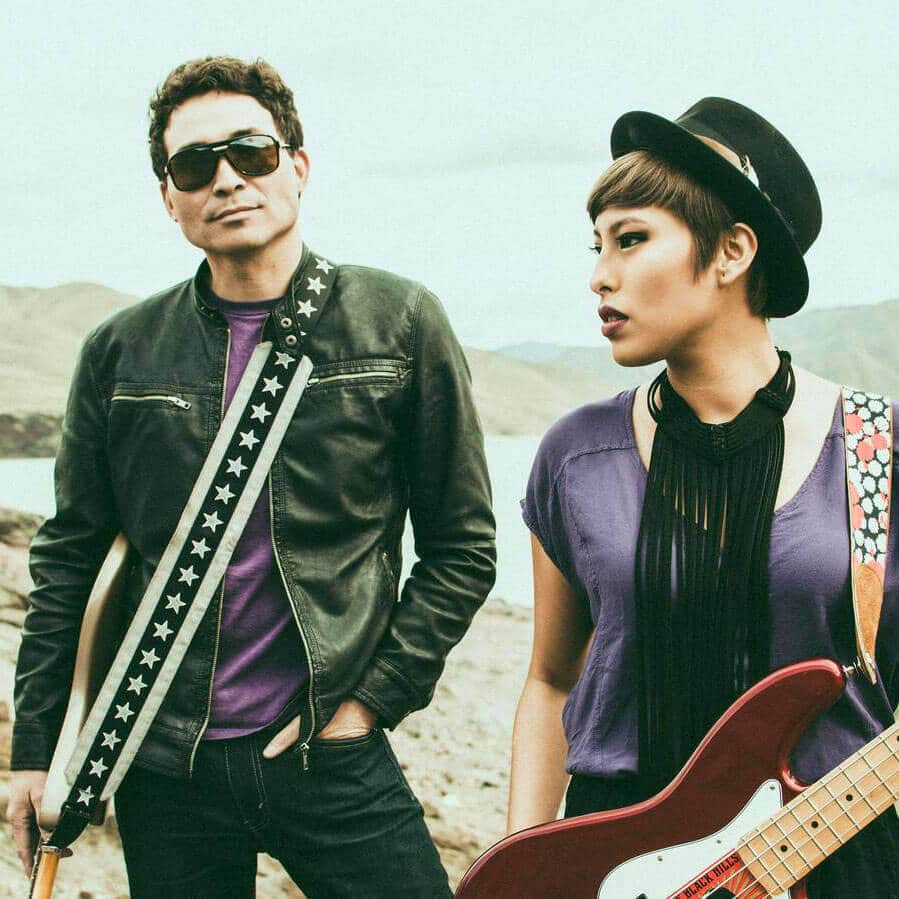 Closing out the semester, and a year of great performances, was Scotti Cliff (Oglala Lakota) and family who form the musical group Scatter Their Own from Pine Ridge Sioux Nation in South Dakota. Hosted by the IAIA Performing Arts Department and the IAIA Digital Dome, for an experience to engage students in how art and music can be used to process and move past trauma.
In this two-day event, Cliff lead the workshop on healing trauma through music, where the topics of workshop included traditional points of view on relationships, Cliff's start in music, and environment justice on Indigenous lands and territories with a focus on the Standing Rock Sioux Nation.
 
The following day, Scatter Their Own performed live in the IAIA Digital Dome. Opening the evenings performance were Cliff's two talented children, 14-year-old Wahpe Wasté Win Clifford on the keyboard, and 17-year-old Welby June Clifford on guitar, showing off the family's musical talent. When the three combined, they performed music from their recent album, Taste the Time, which is also up for a Native American Music Award.
Operating the visuals was Feather Metsch (Little Traverse Band of Odawa), who integrated pieces of Sadie Red Wing's (Cheyenne River Sioux Tribe) imagery with other visual graphics over head during the performance. At the end of the evening, those in attendance took a moment to converse with and get photos with Cliff. The evening's performance by Scatter Their Own brought an end to the semester and to the year of performances inside the IAIA Digital Dome.
Written by IAIA Assistant Professor and Digital Dome Manager Mats Reiniusson, and for more information call (505) 424-2349 or mreiniusson@iaia.edu.