Lloyd Kiva New: Art, Design, and Influence
Fri, January 22, 2016

–

Sun, July 31, 2016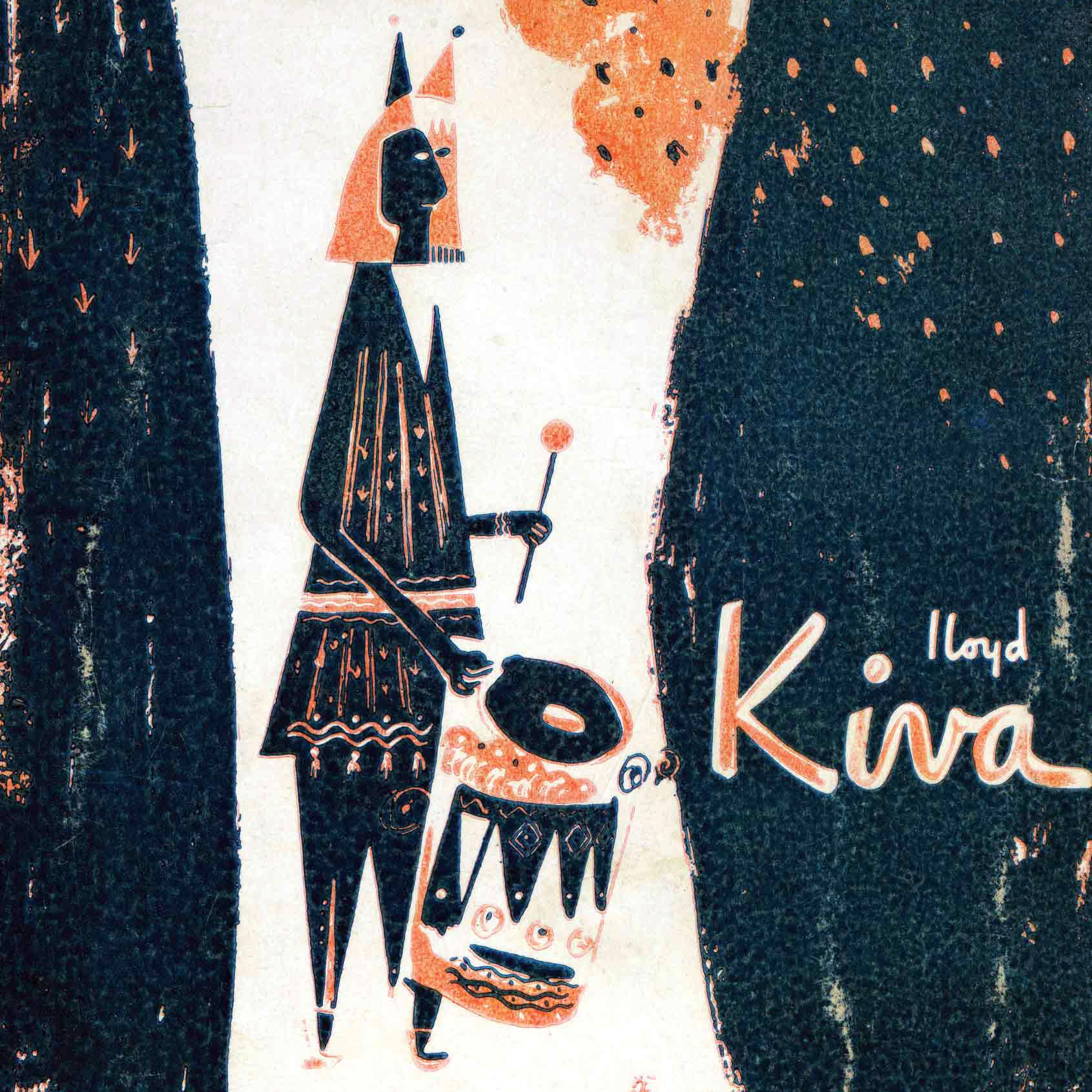 Lloyd Kiva New: Art, Design, and Influence celebrates the work of Cherokee artist and educator Lloyd Henri "Kiva" New (1916-2002). This exhibition observes New's 100th birthday and draws on three major themes of his legacy, each tied to his innovative concepts in Native art and culturally-based education. Lloyd Kiva New: Art, Design, and Influence includes paintings by New from his personal collection, completed between 1938-1995, many never before shown in a museum or gallery. Lloyd Kiva New: Art, Design, and Influence presents the artist as an innovator of Native Modernism through fashion and textile design in an interpretive reproduction of the Kiva Studio, New's successful 1950s showroom in Scottsdale, Arizona. Lloyd Kiva New: Art, Design, and Influence features over forty printed textiles created by IAIA students during the 1960s and 1970s under New's artistic direction, drawn from the permanent collection of the IAIA Museum of Contemporary Native Arts. Lloyd Kiva New: Art, Design, and Influence hopes to illuminate Lloyd Kiva New's artistic abilities, his successful fashion career, and profound impact on contemporary Native art.
About the Artist
Lloyd Henri "Kiva" New (Cherokee) was born in 1916 and is best known for fashion design and developing innovative concepts in culturally-based education for Native people. Earning a degree in art education from the Art Institute of Chicago in 1938, New taught painting at the Phoenix Indian School until enlisting in the Navy in 1941, where he served on the USS Sanborn on the Pacific Front. Upon returning to Phoenix after World War II, New became a charter member of the Arizona Craftsmen cooperative, a group of artists who helped develop Scottsdale, Arizona into a western center of handcrafted arts. New took the trade name Kiva in 1946, and the Lloyd Kiva Studio built an affluent clientele and earned national acclaim for handbags, clothing, and printed textiles throughout the 1950s. In 1961, New changed his career path, accepting a position as Art Director at the newly formed Institute of American Indian Arts (IAIA). New was appointed director of IAIA in 1967 and served in that capacity until his retirement in 1978. Although officially retired, New continued to be active in the Native arts community, serving on the Indian Arts and Crafts board, several boards of national museums, and engaging in writing and speaking engagements world-wide until his death in 2002.
View the user design's from the "Lloyd Kiva New: Art, Design, and Influence" Design Station on our Tumblr. View a short video showcasing Ideum's Textile Viewer and Creator which was used in the exhibition.
Photographic Selections from the Exhibition