Meryl McMaster: Wanderings
Fri, August 21, 2015

–

Thu, December 31, 2015
Event Navigation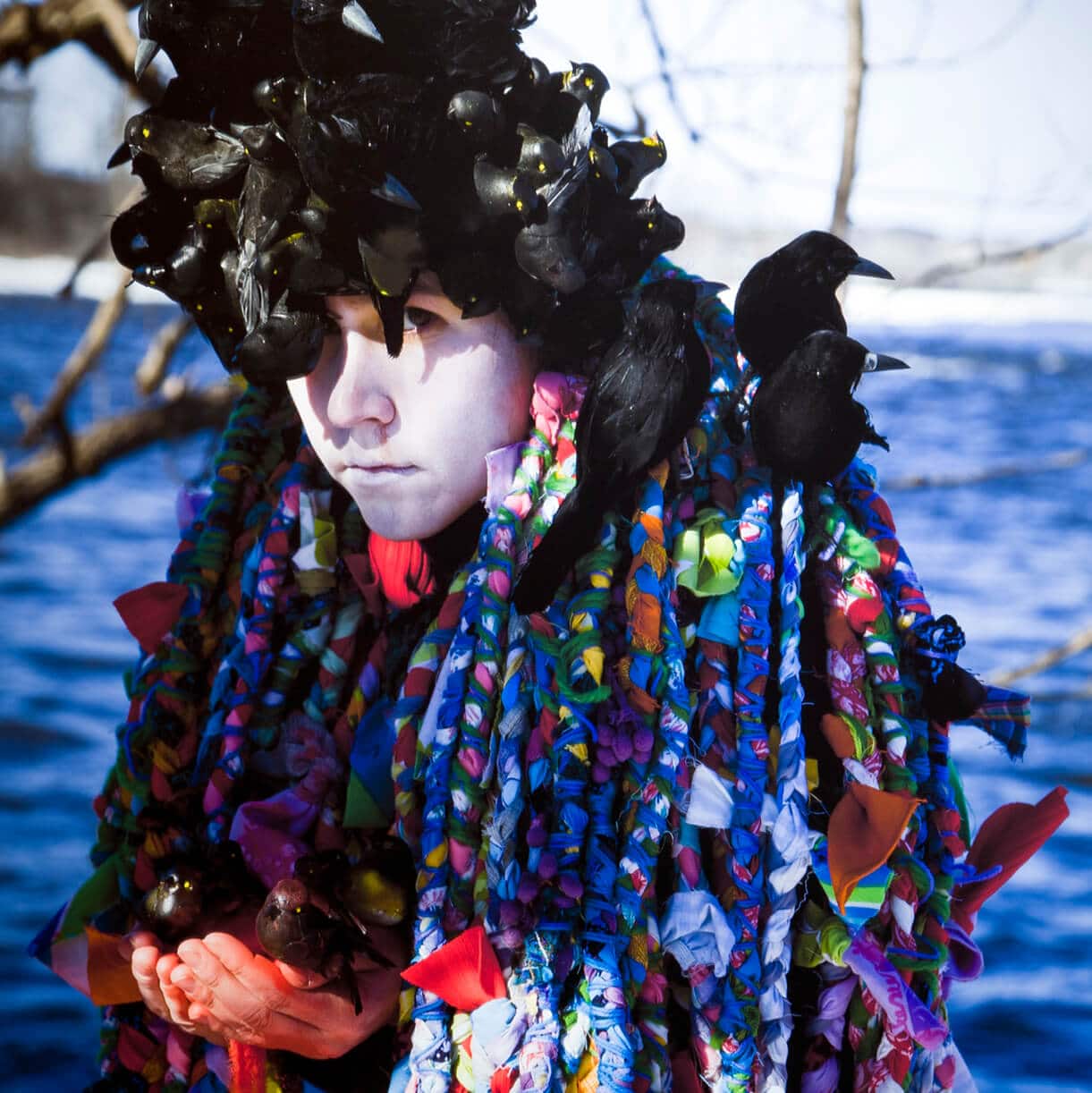 Meryl McMaster's work demonstrates a continually evolving exploration of the artist's own relationship to cultural and familial heritage within the larger framework of historical and contemporary Indigenous identities. As a person with both Indigenous and European familial lineages, McMaster treats identity subjectively, as something that is never complete, always in process, but invariably shaped by both internal and external factors and actions. Wanderings, a new body of photo-based work, represents a new progression in her photo-based practice. While previous bodies of work have established the artist's occupation of two contrasting, but interrelated worlds, the work in Wanderings takes aim at the personal journey McMaster has undertaken within these worlds.
About the Artist
Meryl McMaster (Plains Cree member of the Siksika Nation, British, and Dutch) is an Ontario-based artist and a BFA graduate from OCAD University, Toronto. She is the recipient of the Charles Pachter Prize, the Eiteljorg Contemporary Art Fellowship, the Canon Canada Prize, and the OCAD Medal. Her work has been included in numerous exhibitions throughout Canada and the United States and has been acquired by various public collections including the Art Gallery of Ontario, the Justina M. Barnicke Gallery, the Canada Council Art Bank, the Eiteljorg Museum, and the Donovan Collection.
About the Curator
Jonathan Lockyer is a curator, educator, and writer from Toronto, Ontario. Lockyer's interest as a curator focuses on issues of social and political engagement, and that challenges the aesthetic and pedagogical boundaries of contemporary art. Lockyer received his BA from Trent University in Canadian Studies, and recently completed an MFA at OCAD University in Criticism and Curatorial Practice. He was an intern at the IAIA Museum of Contemporary Native Arts (Santa Fe, NM), and previously worked at the Art Gallery of Ontario (Toronto, ON) and C Magazine. Lockyer currently lives in Peterborough, Ontario where he is Director of Artspace.
Download and view the Meryl McMaster Wanderings Essay.
Photographic Views