An Evening Redness in the West
Fri, August 21, 2015

–

Thu, December 31, 2015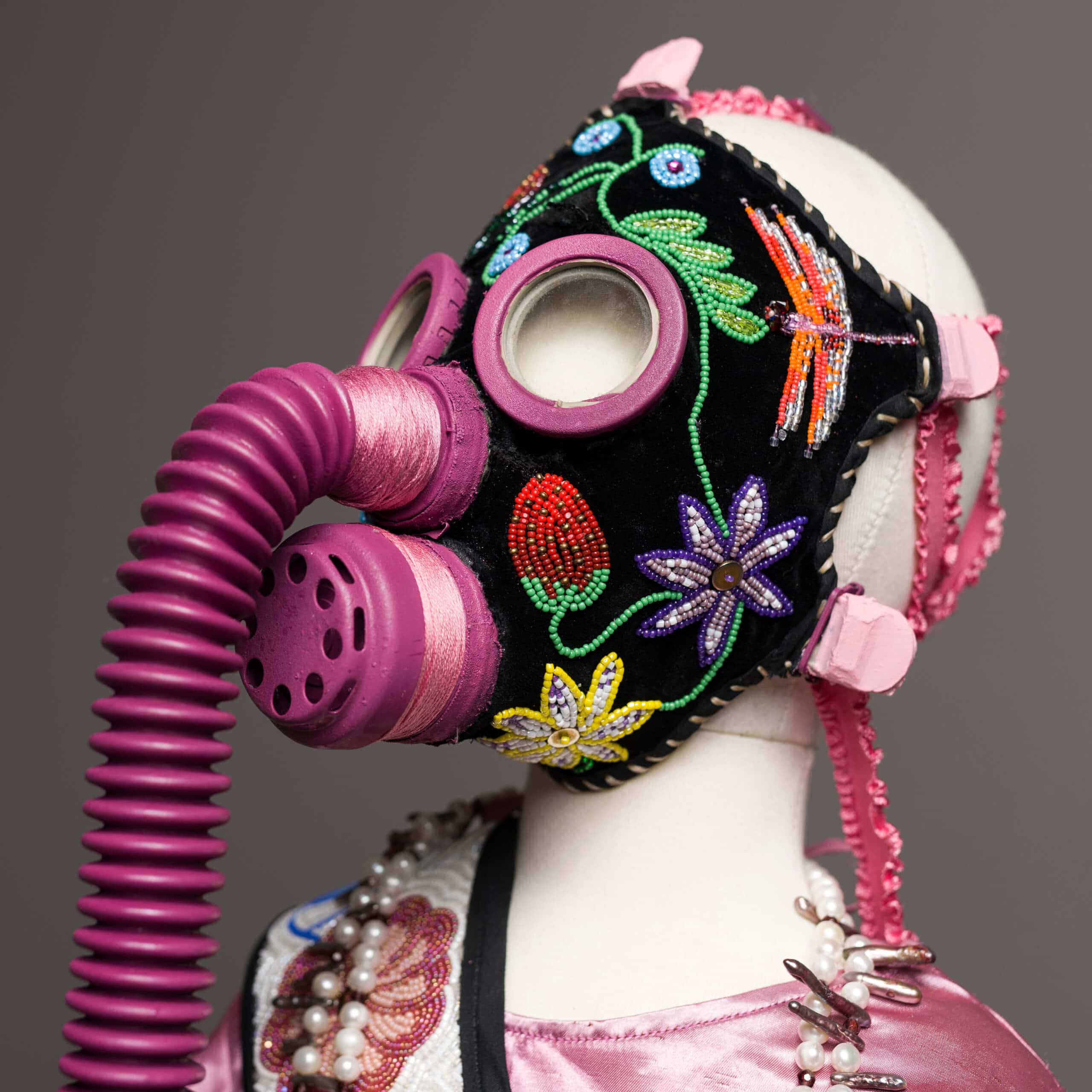 This group exhibition takes the idea of the Apocalypse and reimagines it. The fiction novel by Santa Fe author Cormac McCarthy, The Blood Meridian, which traces the violent journey of a ragtag group of men across the American West and Mexico, inspired the exhibition's title. The end of the world, implied by the word Apocalypse, also carries with it the promise of a new one. Ornately beaded gas masks, other objects formed from the detritus of a collapsed society, intricate drawings of a human-less sci-fi landscape, monsters and other-worldy creatures, provide the materials and backdrop for this new world.
Artists
Joseph Tisiga (Yukon, Canada), Andrea Carlson (Minneapolis, MN), Naomi Bebo (Santa Fe, NM), Virgil Ortiz (Cochiti Pueblo, NM) and Rose B. Simpson (Santa Clara Pueblo, NM), Shuvinai Ashoona (Cape Dorset, Canada), Duane Linklater (North Bay, Canada), Jeffrey Gibson (Hudson, NY), Death Convention Singers (Grito Ruido, NM), Scott E. Jones (Ocean Shores, WA), and Norman Akers (Lawrence, KS).
View and read the An Evening Redness in the West Essay.
Curator
Candice Hopkins
Photographic Views