Rebecca Lee Kunz: Story Paintings—Opening Reception
Fri, August 20, 2021, 5:00 pm

–

7:00 pm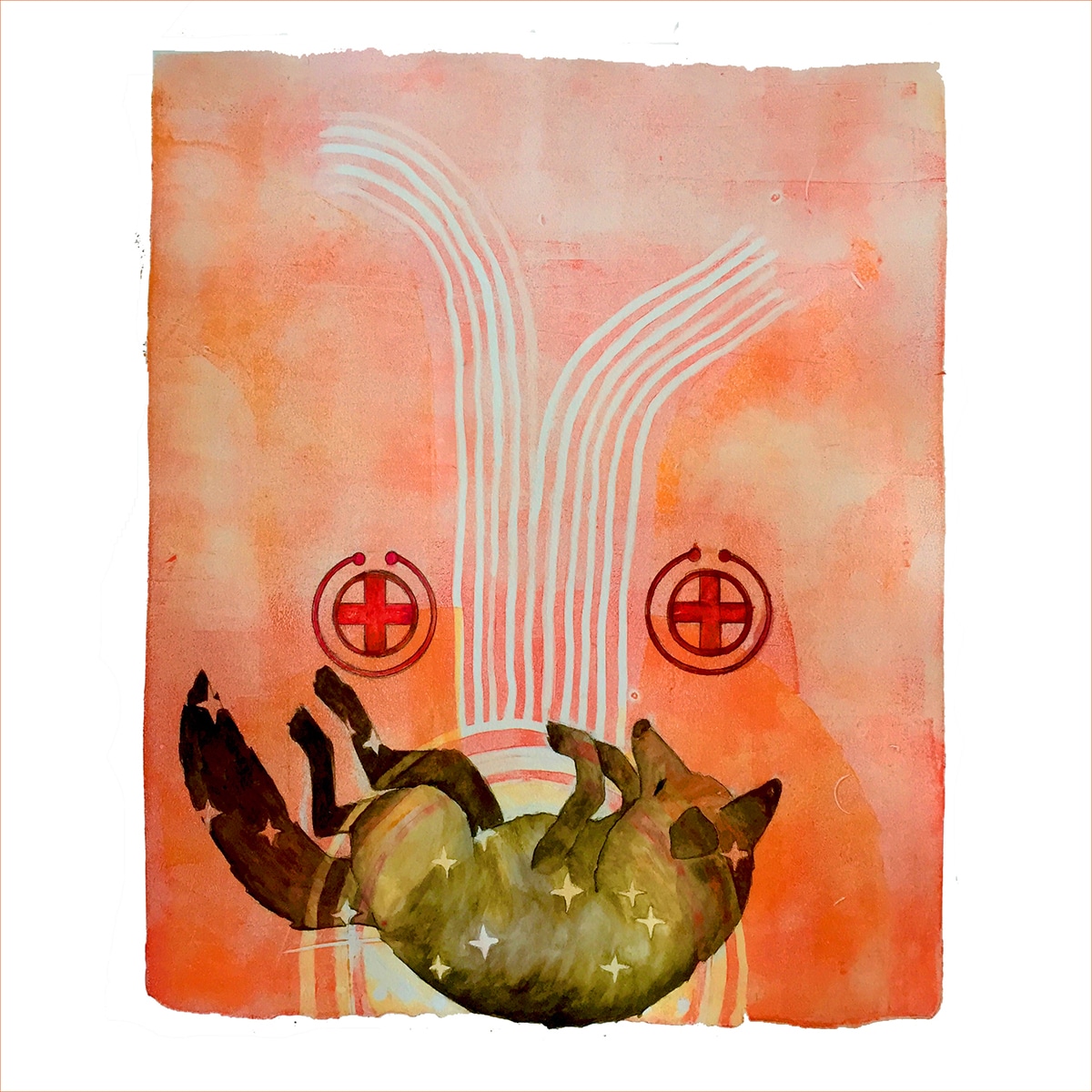 Please join us for the opening reception for Story Paintings: A Mythological Narrative told by the Creatures of the Anthropocene on Friday, August 20, from 5–7 pm at the Lloyd Kiva New Gallery in the MoCNA Store. Story Paintings by artist Rebecca Lee Kunz (Cherokee Nation) will be on view at the IAIA Museum of Contemporary Native Arts (MoCNA) Store Lloyd Kiva New Gallery.
Story Paintings reimagine Cherokee mythology through the lens of animals living in the contemporary epoch of the postindustrial world and global climate change. These characters share the space with historical symbology and new translations of ancient petroglyphs. The backdrop of each piece begins with monoprinting, and is overlaid with graphite drawing and watercolor, created on a deckled edge paper that will be floated and framed. Kunz says, "I'm honored to be the translator of these contemporary stories as they work their way into my new pieces."
Rebecca Lee Kunz holds a BFA in Painting from the College of Santa Fe. Originally from Oklahoma, Kunz draws upon her Cherokee roots and is greatly inspired by mythical and archetypical symbolism. Her mission is to create art that is accessible, while bringing healing beauty to the world ecology.
For more information or questions, please contact IAIA Stores Director Elissa Wheeler at elissa.wheeler@iaia.edu.