Yoo'tó "Beaded Water" Reading
Sat, August 20, 2022, 2:30 pm

–

5:00 pm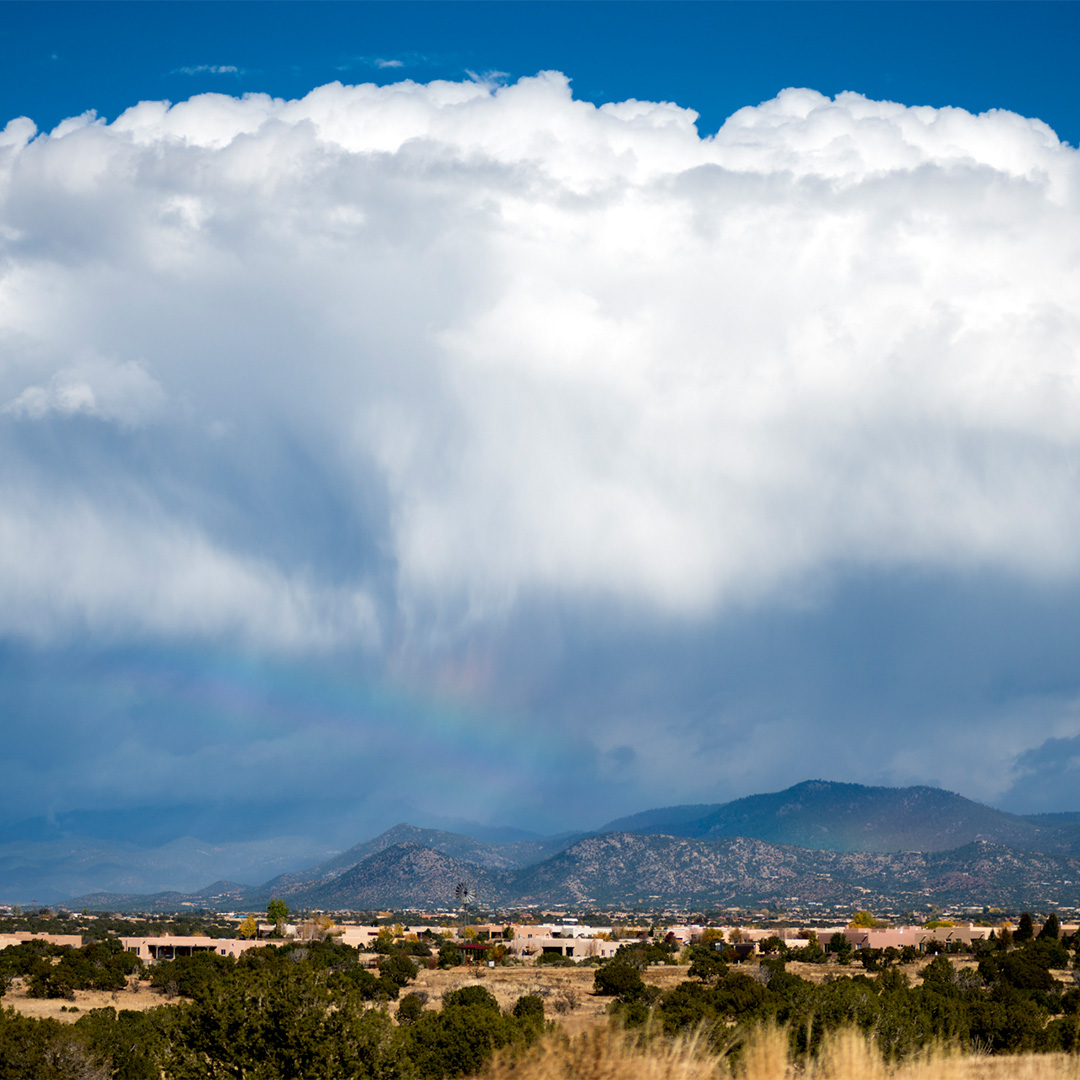 Join the IAIA Museum of Contemporary Native Arts (MoCNA), Words of the People, and Abalone Mountain Press for the Yoo'tó "Beaded Water" reading on Saturday, August 20, from 2:30–5 pm (MDT).
The "Beaded Water" reading will be a community of poets, authors, and creatives coming together to read their work and celebrate Indigenous poetry during this year's Santa Fe Indian Market with a mission to add a literary aspect to the annual SWIAIA activities, and encourage and support local emerging writers and poets. Light refreshments will be provided during the event, followed with performances by local Indigenous musicians.
Reader Lineup
Manny Loley is a Diné storyteller. His work has found homes in the Arkansas International, Pleiades Magazine, The Massachusetts Review, The Diné Reader: an Anthology of Navajo Literature, and more. His work has also been thrice nominated for a Pushcart Prize. Loley is a current PhD candidate in English and literary arts at the University of Denver. He is director of the Emerging Diné Writers' Institute and the program coordinator for Six Directions: Indigenous Creative Writing Program through Lighthouse Writers Workshop. Loley has work forthcoming in Poetry Magazine and he is at work on a novel, They Collect Rain in Their Palms.
Layli Long Soldier holds a BFA from the Institute of American Indian Arts (IAIA) and an MFA from Bard College. Her poems have appeared in POETRY Magazine, The New York Times, The American Poet, The American Reader, The Kenyon Review, BOMB and elsewhere. She is the recipient of an NACF National Artist Fellowship, a Lannan Literary Fellowship, a Whiting Award, and was a finalist for the 2017 National Book Award. She has also received the 2018 PEN/Jean Stein Award, the 2018 National Book Critics Circle Award, a 2021 Academy of Arts and Letters Award for Literature, and the 2021 Michael Murphy Memorial Poetry Prize in the UK. She is the author of Chromosomory (Q Avenue Press, 2010) and WHEREAS (Graywolf Press, 2017). She resides in Santa Fe, New Mexico.
Beth Piatote is a Nez Perce writer and Indigenous language activist. Her mixed-genre collection, The Beadworkers: Stories (Counterpoint 2019), was long-listed for the Aspen Words Literary Prize and the PEN/Bingham Prize, and short-listed for the California Independent Booksellers Association "Golden Poppy" Prize for Fiction. She is the author of numerous plays, short stories, and essays, and is currently completing a poetry collection, Nez Perce Word for Shark. Piatote is a language activist and advocates for Indigenous language revitalization through creative expression. She holds a PhD from Stanford University and is an associate professor of English and Comparative Literature at the University of California, Berkeley.
Taté Walker is a Lakota citizen of the Cheyenne River Sioux Tribe of South Dakota. They are an award-winning Two Spirit storyteller for outlets like The Nation, Everyday Feminism, Native Peoples, Indian Country Today, Apartment Therapy, and ANMLY.  They are also featured in several anthologies, including FIERCE: Essays by and about Dauntless Women, South Dakota in Poems, W.W. Norton's Everyone's an Author, and The Languages of Our Love: An Indigenous Love and Sex Anthology (forthcoming Summer 2022). Taté recently released their first full-length, illustrated poetry book, The Trickster Riots (Abalone Mountain Press, 2022). Learn more at jtatewalker.com.
Kinsale Drake (Diné) is a writer/narrator/curator whose work has appeared in The Adroit Journal, Yale Literary Magazine, TIME, New World Coming (Torrey House Press, 2021), her zine Hummingbird Heart (Abalone Mountain Press, 2022), and elsewhere. She is an In-Na-Po Fellow, and the winner of the J. Edgar Meeker Prize for Poetry, the Academy of American Poets/Sean T. Lannan Prize, and the Young Native Playwrights Award. Her work is forthcoming in diode poetry, The Foundationalist, Wax Nine, Poets.org, The Languages of our Love (Abalone Mountain Press, 2022), and elsewhere.
Boderra Joe is a poet, journalist, and photographer from Bááhazł'ah (Twin Lakes), New Mexico, on the Navajo Nation. She is Diné of the Folded Arms Clan, born for the Water's Edge Clan. She is the author of the poetry collection Desert Teeth (Abalone Mountain Press, 2022). Her work can also be found in the first issue of the New Mexico Poetry Anthology, Yellow Medicine Review, Tribal College Journal, Mass Poetry, and elsewhere. She holds an MFA and BFA from the Institute of American Indian Arts (IAIA). She serves as the Program Coordinator in the MFA Creative Writing Department at IAIA. She is the recipient of the Indigenous Nations Poets (In-Na-Po) Fellowship, an Alpha Chi National Honor Society Scholar, a Truman Capote Scholar, Idyllwild Scholar, Naropa University Scholar, and a recipient of the Bosque Redondo Memorial Artists-in-their-Residence Fellowship. She resides in Santa Fe, New Mexico.
Music Lineup
Kalyn Fay Barnoski (Cherokee Nation enrollee, Muscogee Creek descent) is an interdisciplinary artist, musician, curator, and educator from Oklahoma. Centering Indigenous and decolonial methodologies, their work focuses on self-location, community-building, collaboration, and empathy through the use of music, publication, storytelling, and contemporary craft. They hold an MFA from University of Arkansas (2021),  an MA from The University of Tulsa (2016), and a BFA from Rogers State University (2012).
This event is presented by Words of the People, founded by Chelsea T. Hicks, and Abalone Mountain Press, founded by Amber McCrary.
For more information, please contact IAIA Museum of Contemporary Native Arts (MoCNA) Chief Curator Manuela Well-Off-Man at manuela.well-off-man@iaia.edu.