MFA in Creative Writing Mentors
The writers who serve as MFA Mentors are outstanding for both their level of literary achievements and for their teaching records and abilities. These accomplished authors bring careful attention and diverse writing styles and voices to the mix.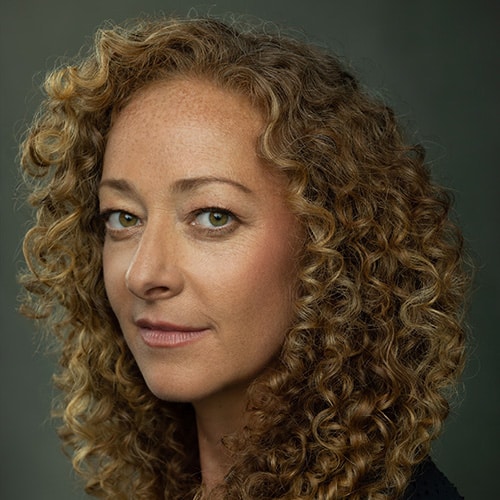 Ramona Ausubel
Biography
Ramona Ausubel grew up in Santa Fe, New Mexico. She is the author of three novels and two story collections. Her new novel, The Last Animal, was published in the spring of 2023. A winner of the PEN Center USA Literary Award for Fiction and the VCU Cabell First Novelist Award, she has also been a finalist for the New York Public Library Young Lions Fiction Award, California Book Awards, and Colorado Book Awards, and has been longlisted for the Story Prize, Frank O'Connor International Story Award, the International Impac Dublin Literary Award, and New York Times Notable Book selections. She holds an MFA from the University of California, Irvine where she won the Glenn Schaeffer Award in Fiction.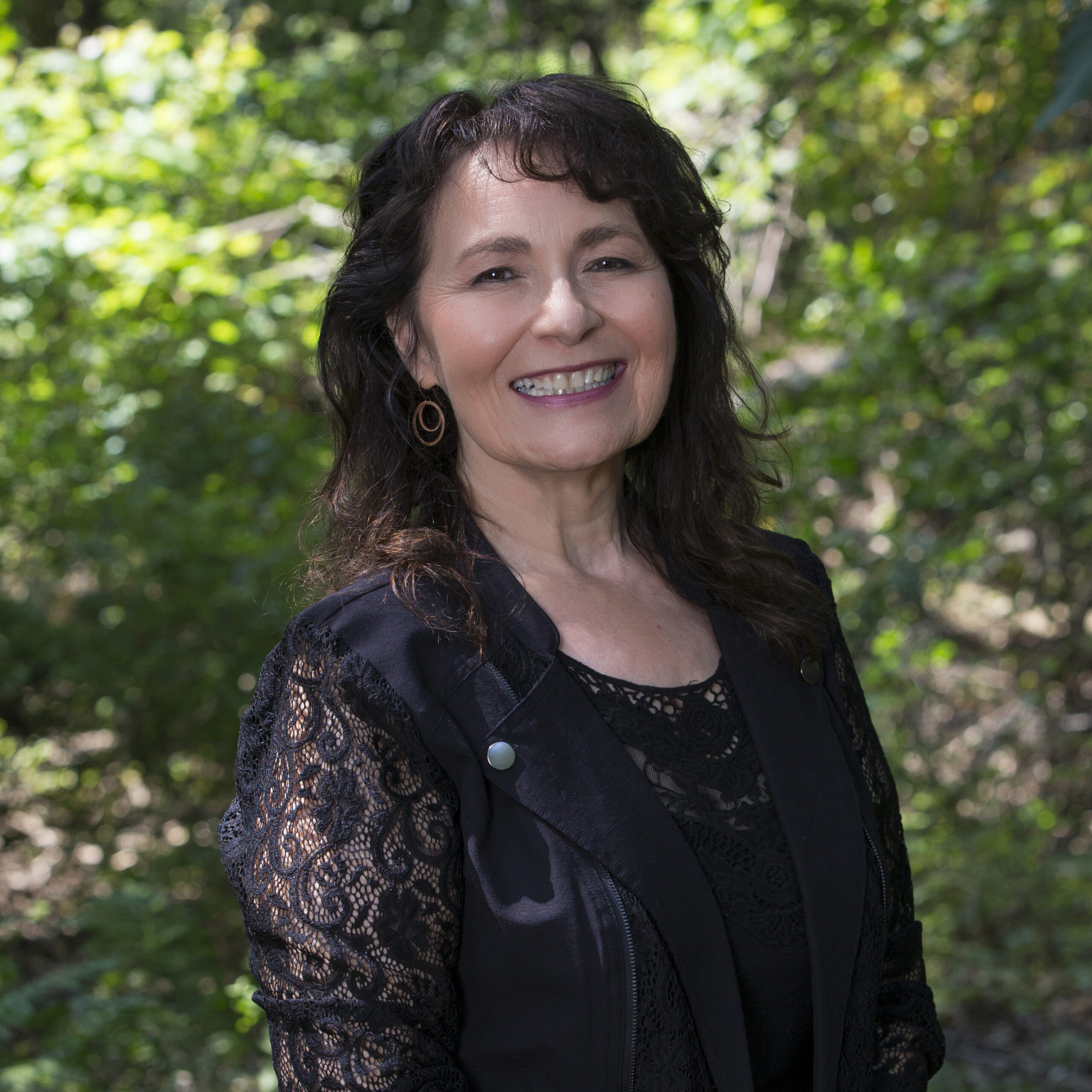 Kimberly Blaeser
(White Earth Nation)
Biography
Kimberly Blaeser, past Wisconsin Poet Laureate and founding director of In-Na-Po—Indigenous Nations Poets, is a writer, photographer, and scholar. She is the author of five poetry collections, including Copper Yearning, Apprenticed to Justice, and Résister en dansant/Ikwe-niimi: Dancing Resistance. Her scholarly work includes the monograph Gerald Vizenor: Writing in the Oral Tradition, and she edited of Traces in Blood, Bone, and Stone: Contemporary Ojibwe Poetry and Stories Migrating Home. Her photographs, picto-poems, and ekphrastic pieces have appeared in exhibits such as Visualizing Sovereignty, and No More Stolen Sisters. Blaeser, an Anishinaabe activist and environmentalist, is an enrolled member of White Earth Nation who grew up on the reservation. A Professor Emerita at UW–Milwaukee and 2024 Mackey Chair in Creative Writing at Beloit College, her accolades include a Lifetime Achievement Award from Native Writers' Circle of the Americas. Blaeser lives in rural Wisconsin and, for portions of each year, in a water-access cabin near the Boundary Waters Canoe Area Wilderness in Minnesota. Her book Ancient Light is forthcoming from University of Arizona Press in 2024.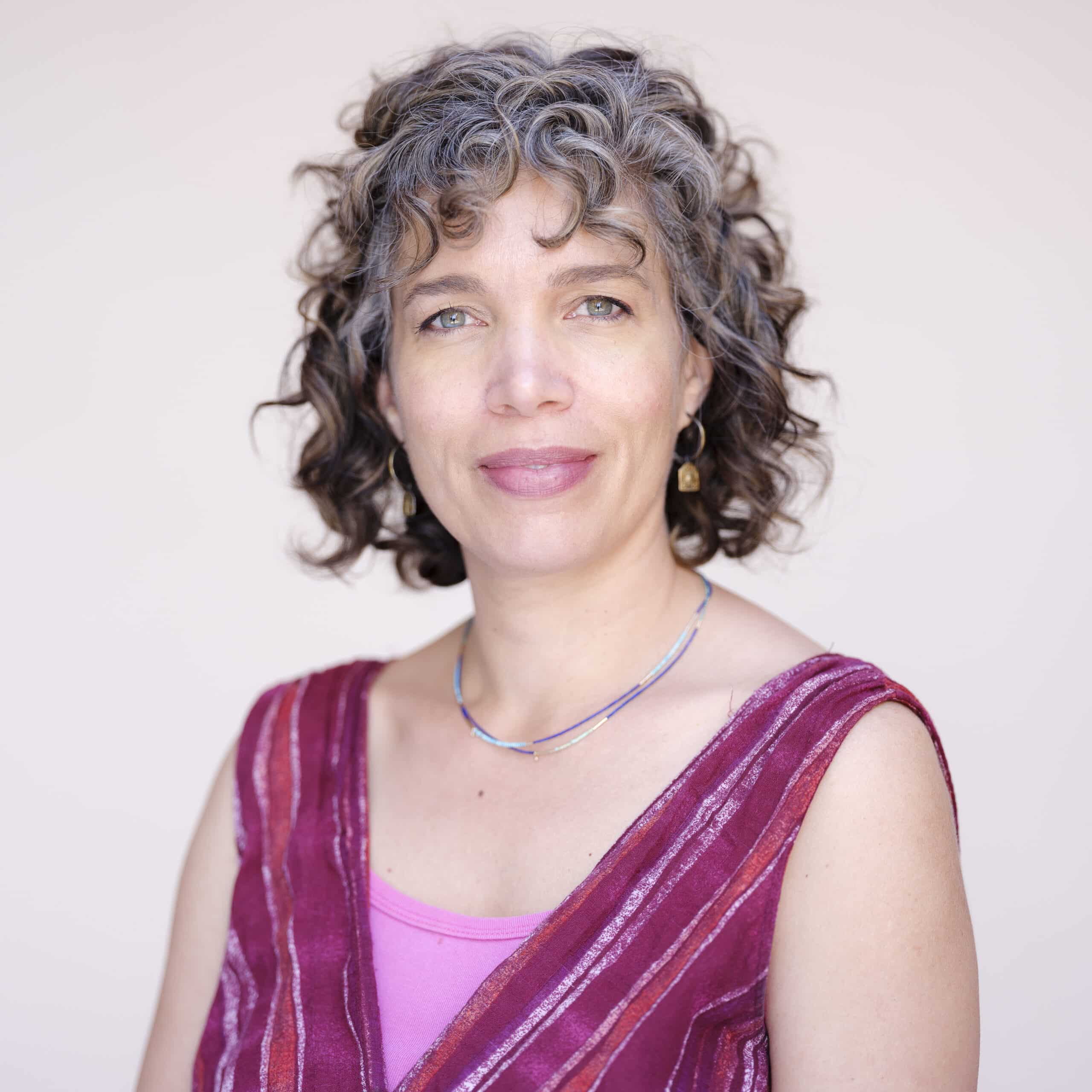 Jamie Figueroa
(Boricua)
Biography
Jamie Figueroa is the author of the critically acclaimed novel Brother, Sister, Mother, Explorer, which "brims with spellbinding prose, magical elements, and wounded, full-hearted characters that nearly jump off the page" (Publishers Weekly). Figueroa is Boricua (Afro-Taíno) by way of Ohio and is a longtime resident of northern New Mexico. Her writing has appeared in American Short Fiction, Emergence Magazine, Elle, McSweeney's, and Kweli Journal, among others. She received a Truman Capote Award and was a Bread Loaf/Rona Jaffe Scholar. A VONA alum, she received her MFA in Creative Writing from the Institute of American Indian Arts. Figueroa's memoir in essays is forthcoming by Pantheon Books.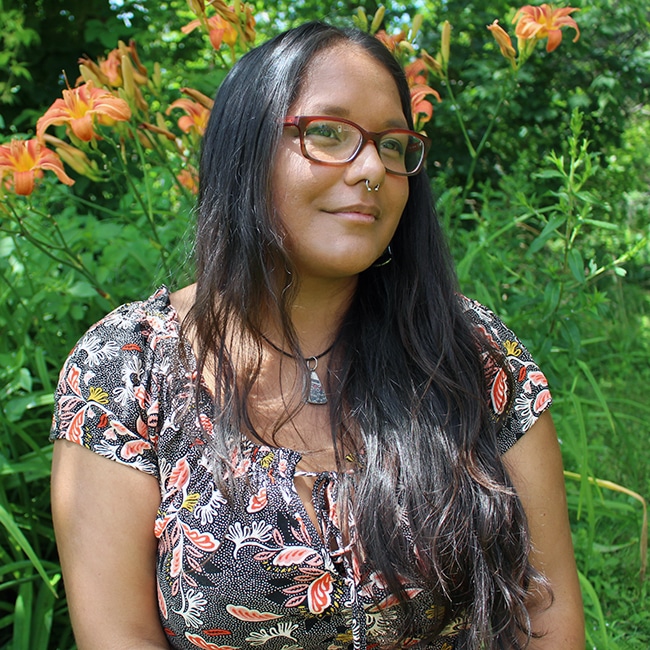 Danielle Geller
(Navajo Nation)
Biography
Danielle Geller is a writer of personal essays and memoirs and the author of Dog Flowers, her first book. She received her MFA in Creative Writing for Nonfiction at the University of Arizona and a Rona Jaffe Writers' Award in 2016. Her work has appeared in The Paris Review, The New Yorker, Brevity, and Arizona Highways and has been anthologized in This Is the Place. She lives with her husband and two cats in British Columbia, where she teaches creative writing at the University of Victoria. She is a member of the Navajo Nation, born to the Tsi'naajinii and born for the Bilagáana.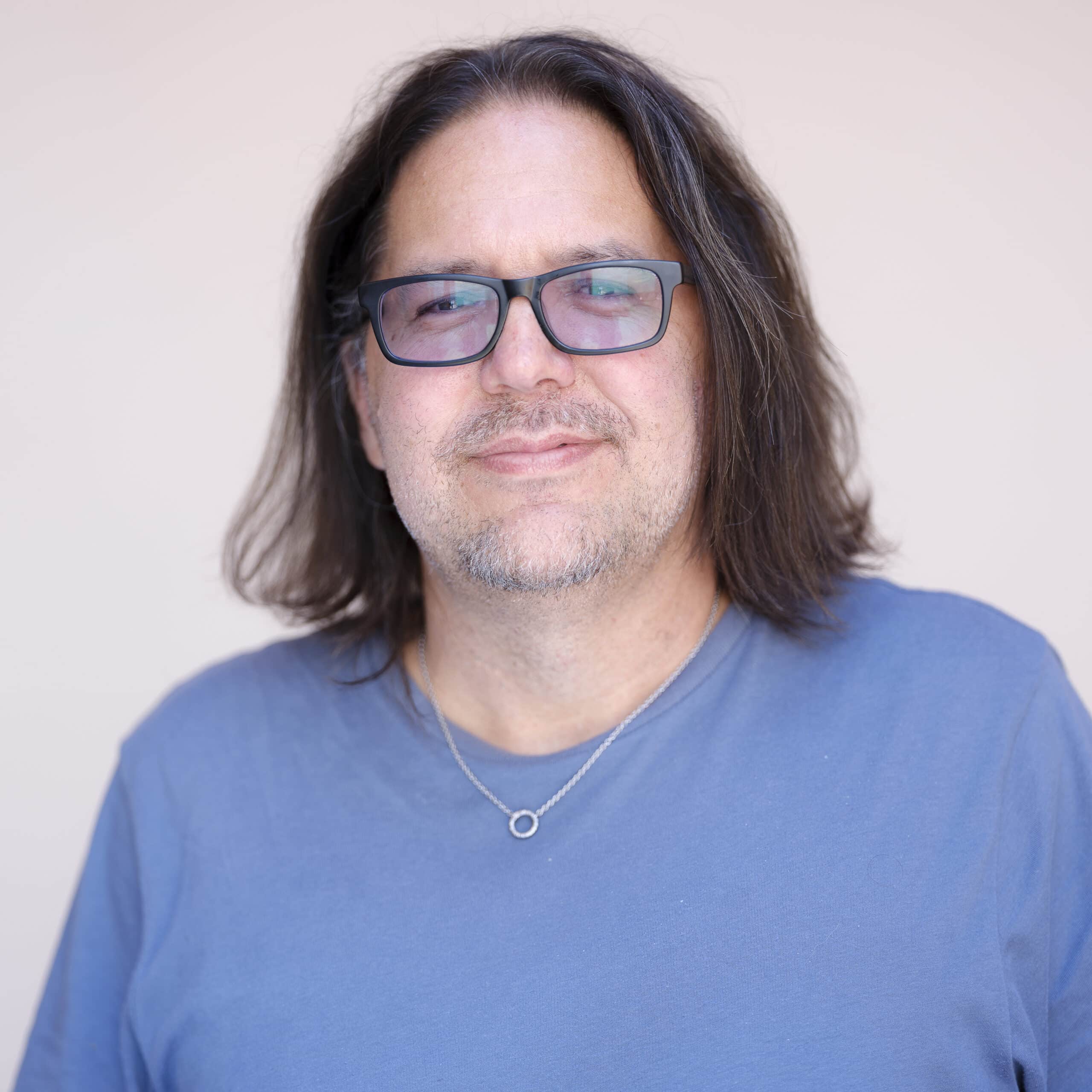 Brandon Hobson
(Cherokee Nation)
Biography
Brandon Hobson is the author of Where the Dead Sit Talking, a winner of the Reading the West Book Award, and a finalist for the 2018 National Book Award. His other books include Deep Ellum and Desolation of Avenues Untold. He has won a Pushcart Prize, and his stories and essays have appeared in such places as Conjunctions, The Believer, The Paris Review Daily, NOON, Publisher's Weekly, and elsewhere. In addition to mentoring in the MFA program, Brandon is an Associate Professor of Creative Writing at New Mexico State University. He holds a PhD from Oklahoma State University and is an enrolled citizen of the Cherokee Nation.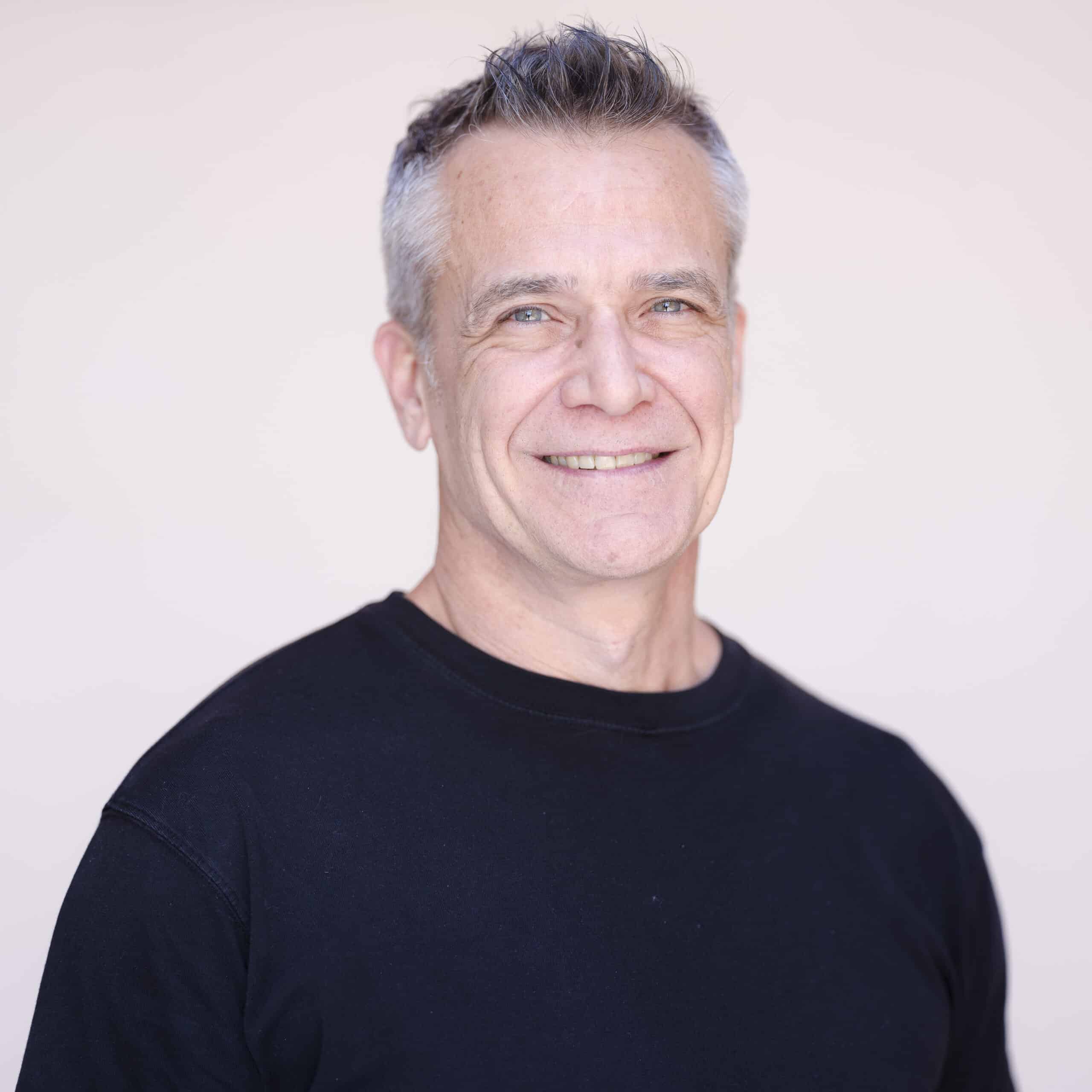 Chip Livingston
(Mixed-blood Creek)
Biography
Chip Livingston is the mixed-blood Creek author of six books: three collections of poetry, Saints of the Republic (2023), Crow-Blue, Crow-Black (2012), and Museum of False Starts (2010); a nonfiction book for elementary school students, Early People of Florida (2023); a collection of short stories and creative nonfiction, Naming Ceremony (2014); and a novel, Owls Don't Have to Mean Death (2017). He is the editor of Love Loosha: The Letters of Lucia Berlin and Kenward Elmslie (2022). Chip has received awards from the Native Writers' Circle of the Americas, the Wordcraft Circle of Native Writers and Storytellers, and the AABB Foundation. Chip's writing has appeared in Ploughshares, Prairie Schooner, South Dakota Review, and Cincinnati Review and on the Academy of American Poets' and the Poetry Foundation's websites. He has taught at the University of Colorado, the University of the Virgin Islands, Brooklyn College, and Regis University.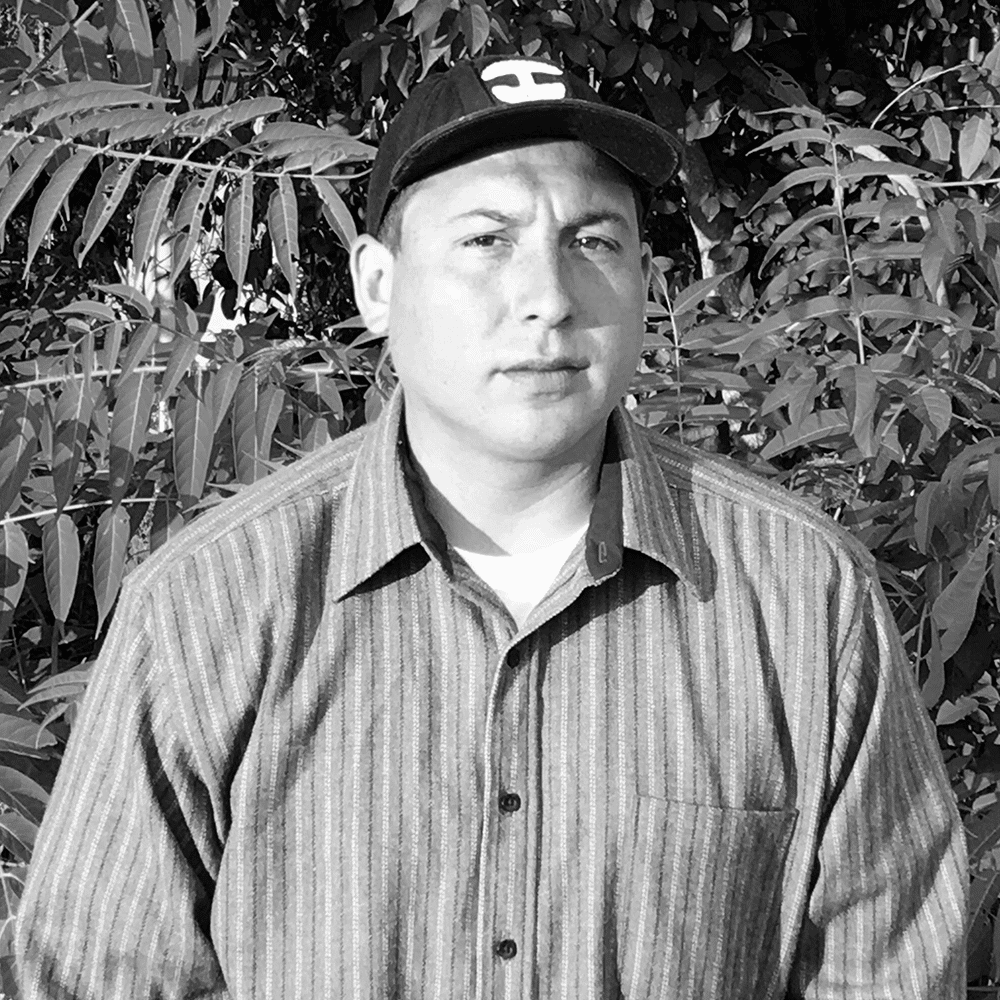 Tommy Orange
(Cheyenne and Arapaho Tribes of Oklahoma)
Biography
Tommy Orange was born and raised in Oakland, California. He is an enrolled member of the Cheyenne and Arapaho Tribes of Oklahoma and a graduate of the Institute of American Indian Arts. His first novel, There There (Alfred A. Knopf 2018), received the 2019 Pen-Hemingway Award for "Distinguished" new novel, the John Leonard Prize-National Book Critics Circle Award, and was also recognized as one of the 10 Best Books of 2018 by The New York Times.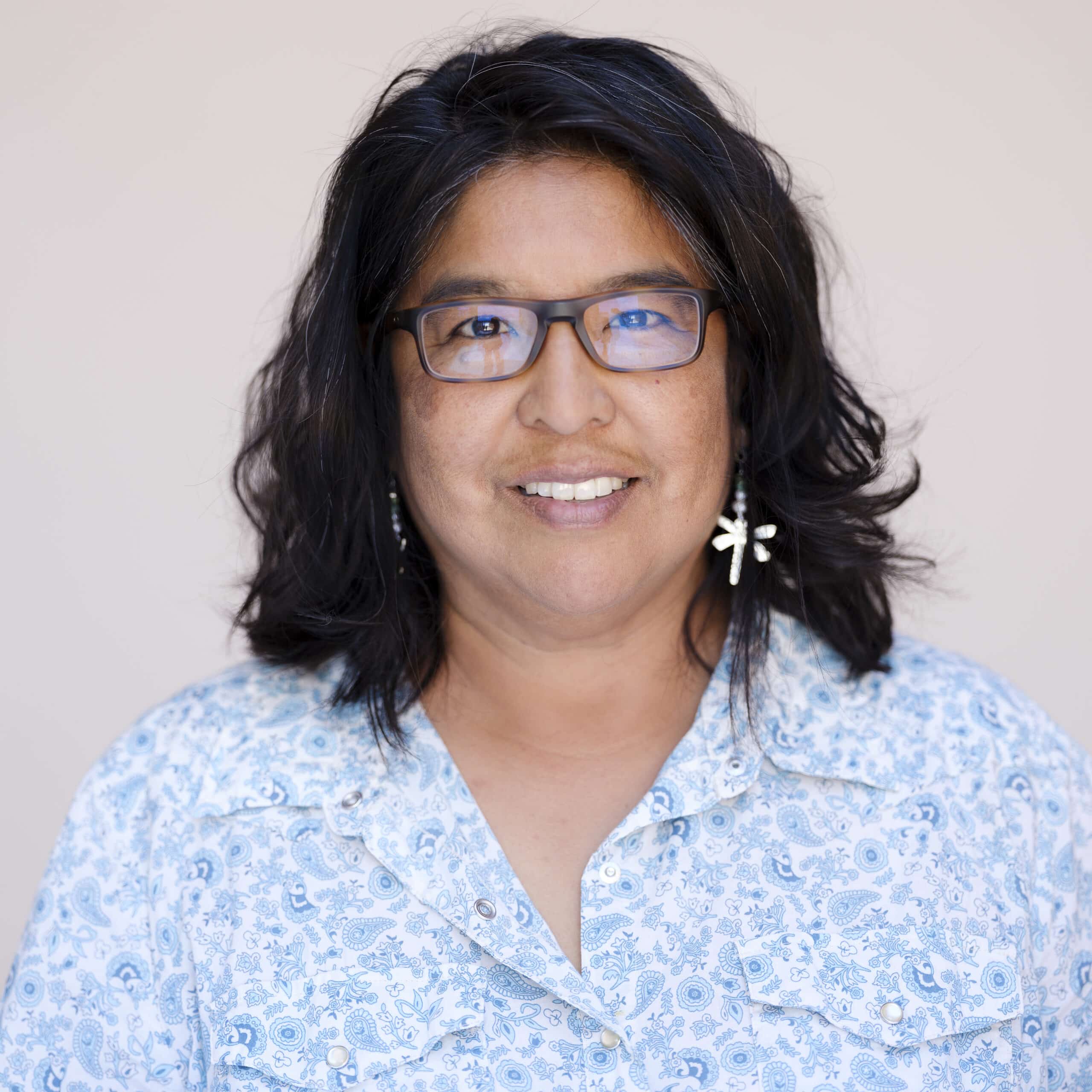 Esther Belin
(Navajo Nation)
Biography
Esther G. Belin is a writer, multi-media artist, and citizen of the Navajo Nation. She lives on the Colorado side of the four corners. She has been described as a second-generation off-reservation Native American, a by-product of the US federal Indian policies of termination and relocation. Both of her parents were taken off the Navajo reservation when they were teens to a federally run Indian boarding school in Riverside, CA. There they received the equivalency of an 8th-grade education and some basic trade skills. As a result, she was raised in the Los Angeles area, where she learned to transplant and strengthen her Diné worldview with the help of her parents and the small Indian community that remains there. She is grateful for those courageous relocatees who survived and adapted; their collective scar tissue has eased her path in life.
Belin's art and writing reflect the historical trauma from those policies as well as the philosophy of Saah Naagháí Bik'eh Hózho, the worldview of the Navajo people. Her writing is widely anthologized, and her poetry examines identity politics, checkerboard land status, and the interplay of words (abstraction) and image (realism). In 2000, she was awarded an American Book Award for her first book of poetry, From the Belly of My Beauty. Her most recent poetry collection is Of Catrography: Poems. She holds degrees from Antioch University, the Institute of American Indian Arts, and the University of California at Berkeley.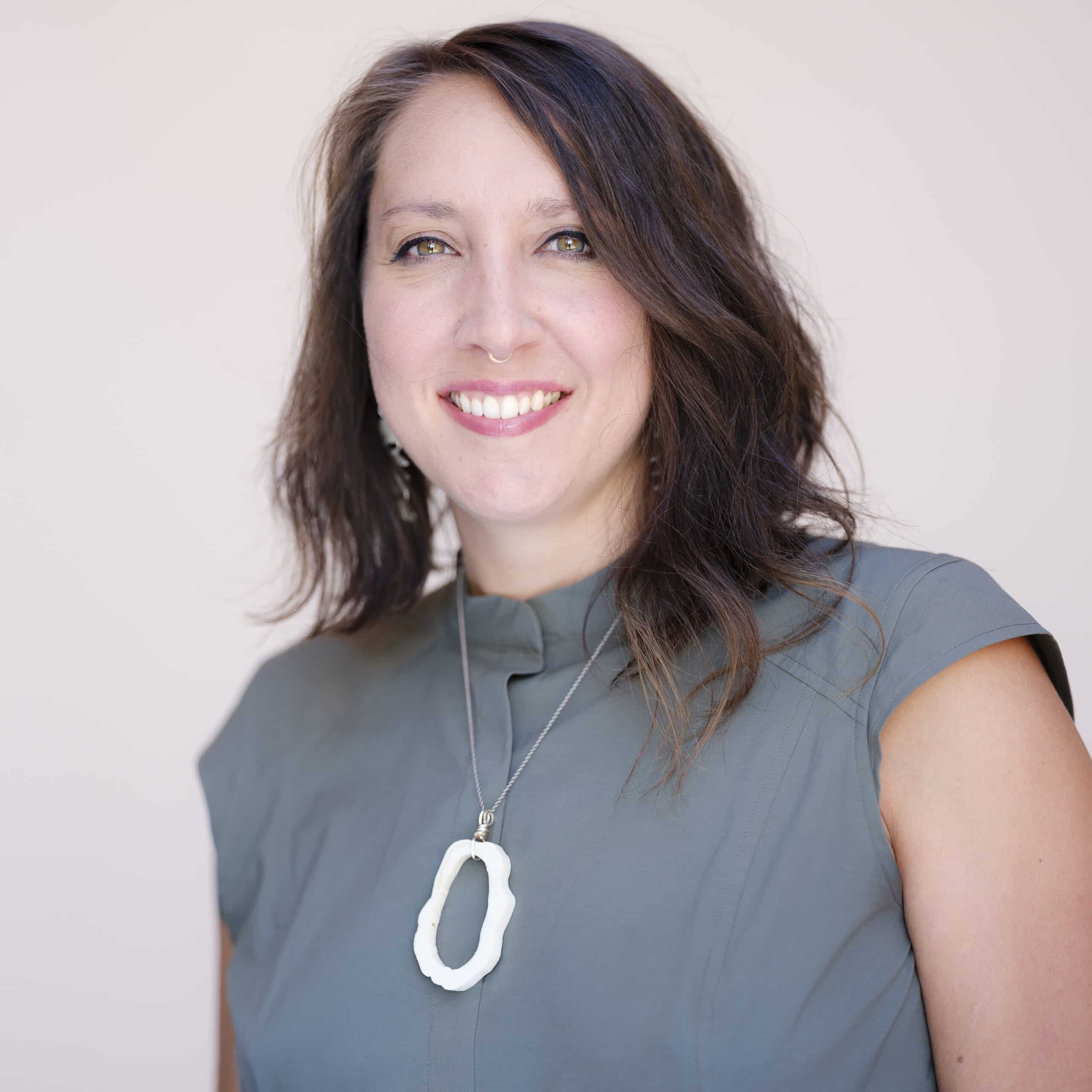 Abigail Chabitnoy
(Tangirnaq Native Village Member and Koniag Descendant)
Biography
Abigail Chabitnoy is the author of How to Dress a Fish, winner of the 2020 Colorado Book Award for Poetry, and shortlisted in the international category of the 2020 Griffin Prize for Poetry. She was a 2016 Peripheral Poets fellow, and her poems have appeared in Hayden's Ferry Review, Boston Review, Tin House, Gulf Coast, LitHub, and Red Ink, among others. Most recently, she was the recipient of the Witter Bynner Funded Native Poet Residency at Elsewhere Studios in Paonia, CO, and has guest-lectured at Colorado State University and Denver University. She is a Koniag descendant and member of the Tangirnaq Native Village in Kodiak.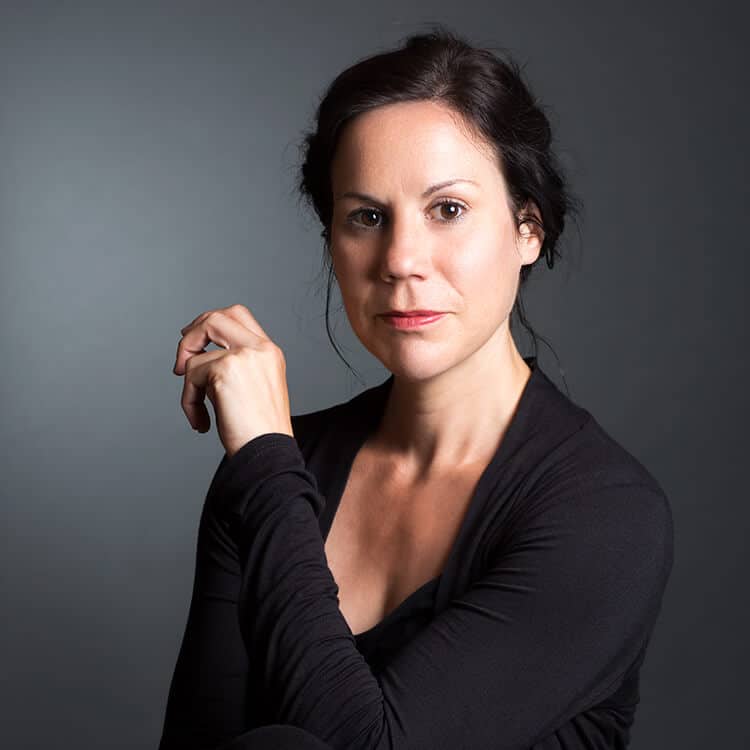 Jennifer Elise Foerster
(Muscogee [Creek] Nation of Oklahoma)
Biography
Jennifer Elise Foerster (Muscogee [Creek] Nation of Oklahoma) is the author of three books of poetry, The Maybe Bird (The Song Cave 2022), Bright Raft in the Afterweather (University of Arizona Press 2018) and Leaving Tulsa (University of Arizona Press 2013) and served as the Associate Editor of When the Light of the World Was Subdued, Our Songs Came Through: A Norton Anthology of Native Nations Poetry (W.W. Norton 2020). She was a Wallace Stegner Fellow in Poetry at Stanford University and holds a PhD in Literary Arts from the University of Denver. She serves as Joy Harjo's literary assistant and works in non-profit administration for various arts and literary organizations. Foerster grew up living internationally, is of European and Mvskoke descent, and is a member of the Muscogee (Creek) Nation of Oklahoma. She lives in San Francisco.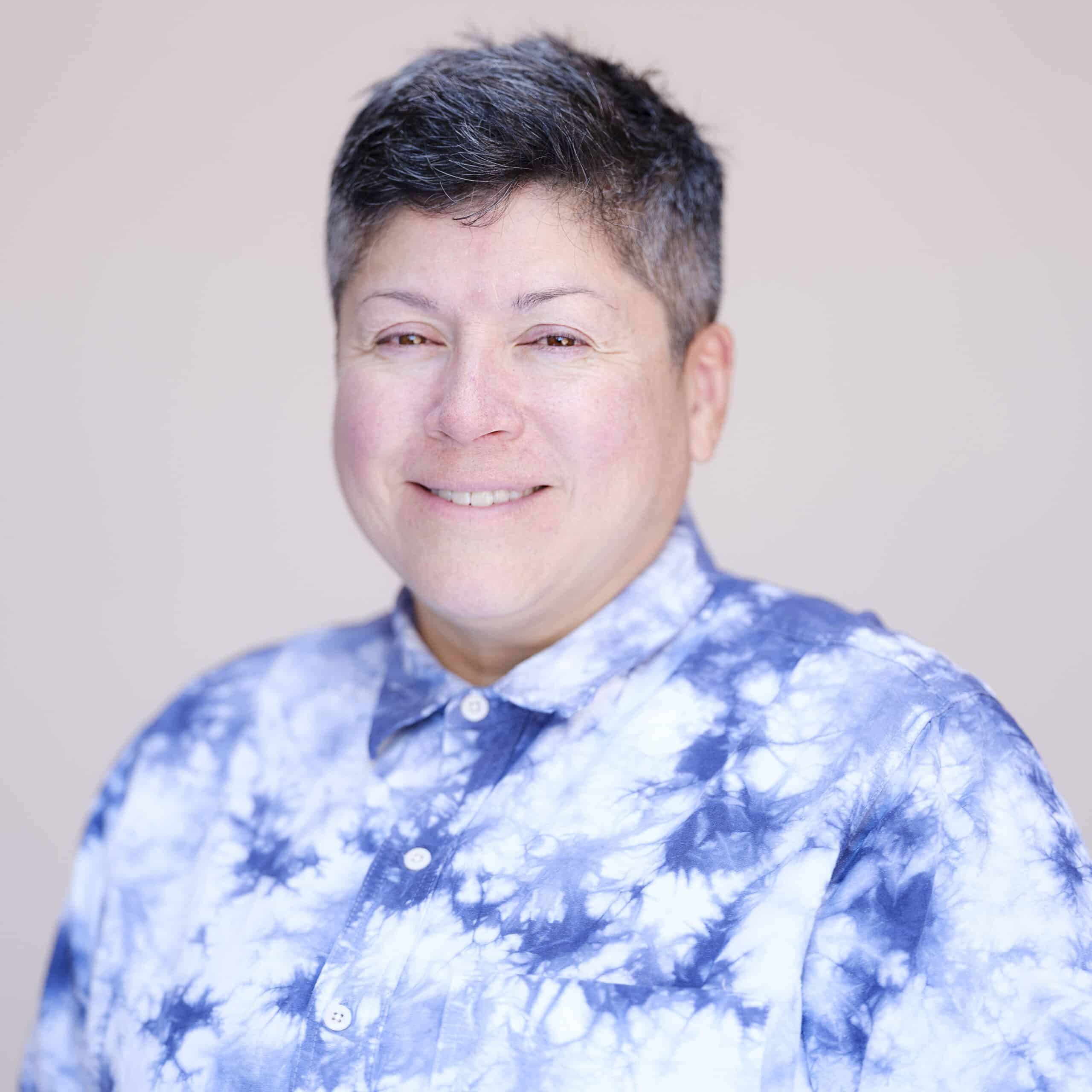 Raquel Gutiérrez
Biography
Raquel Gutiérrez is an arts critic, writer, poet, and educator. Born and raised in Los Angeles, Gutiérrez credits the queer and feminist DIY post-punk 'zine culture of the 1990s plus Los Angeles County and Getty paid arts internships with introducing her/them to the various vibrant art and music scenes and communities throughout Southern California. Gutiérrez is a 2021 recipient of the Rabkin Prize in Arts Journalism and a 2017 recipient of the Andy Warhol Foundation Arts Writers Grant. Gutiérrez's first book Brown Neon (Coffee House Press) was named one of the best books of 2022 by The New Yorker.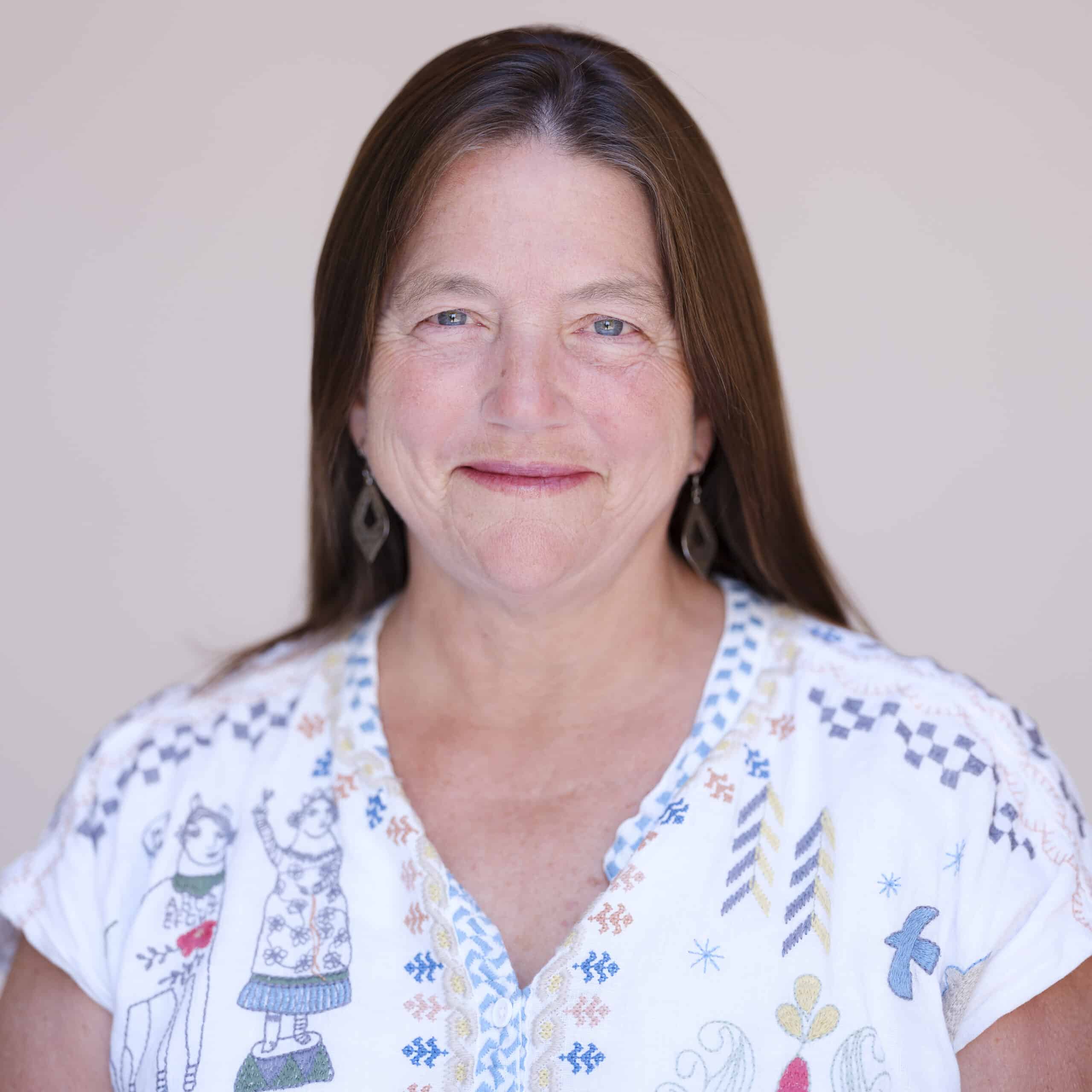 Pam Houston
Biography
Pam Houston is the author of the memoir Deep Creek: Finding Hope In The High Country, as well as two novels, Contents May Have Shifted and Sight Hound, two collections of short stories, Cowboys Are My Weakness and Waltzing the Cat, and a collection of essays, A Little More About Me, all published by W.W. Norton. Her stories have been selected for volumes of The O. Henry Awards, The Pushcart Prize, Best American Travel Writing, and Best American Short Stories of the Century among other anthologies. She is the winner of the Western States Book Award, the WILLA Award for contemporary fiction, the Evil Companions Literary Award, and several teaching awards. In addition to teaching in the MFA program at the Institute of American Indian Arts, Houston is Professor of English at UC Davis and co-founder and creative director of the literary nonprofit Writing By Writers, which puts on between seven and ten writers' gatherings per year in places as diverse as Boulder, Colorado, Tomales Bay, California and Chamonix, France. She lives at 9,000 feet above sea level on a 120-acre homestead near the headwaters of the Rio Grande. A book of letters between Pam and environmental activist Amy Irvine will be published by Torrey House Press in October 2020.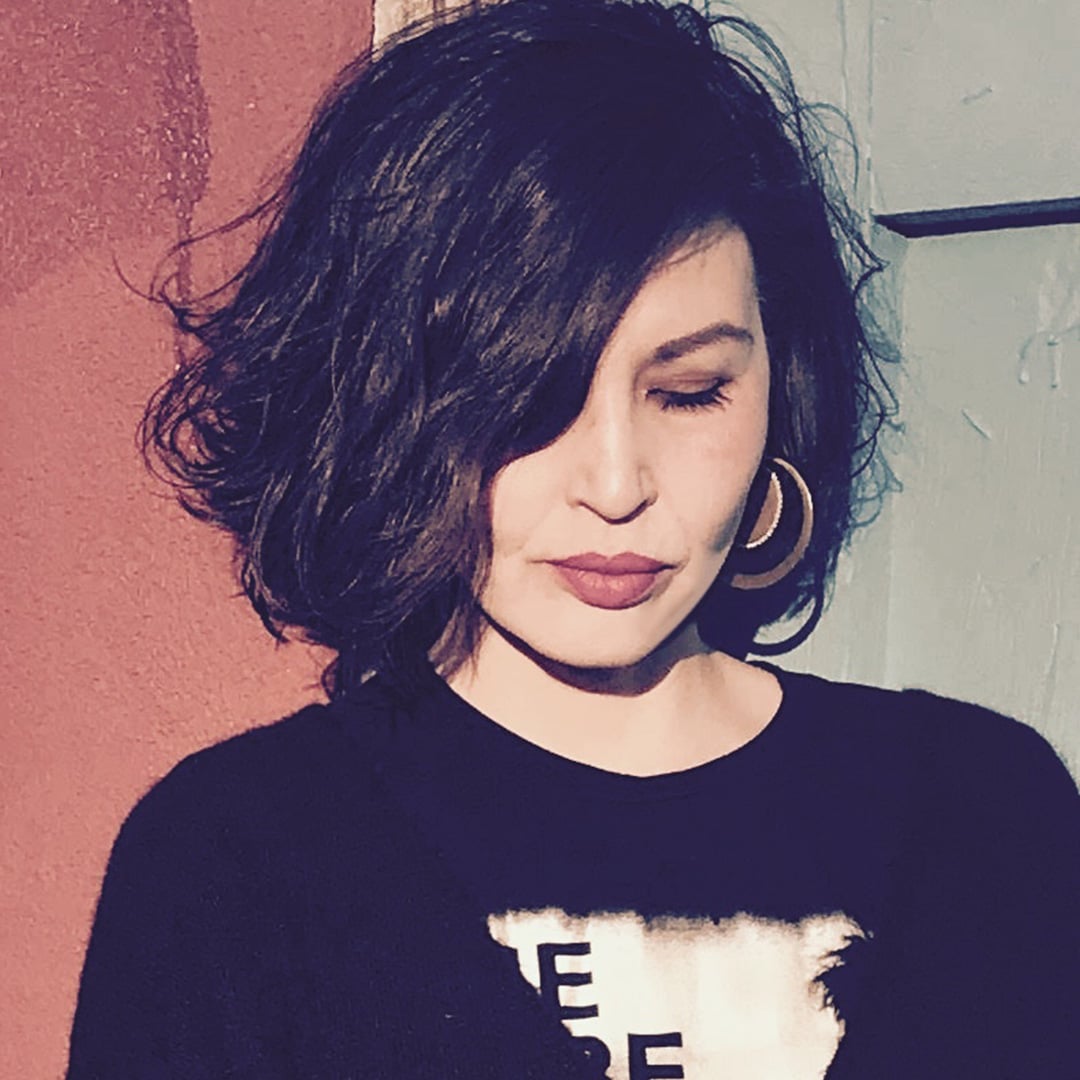 Layli Long Soldier
(Oglala Lakota Nation)
Biography
Layli Long Soldier holds a BFA from the Institute of American Indian Arts and an MFA from Bard College. Her poems have appeared in POETRY Magazine, The New York Times, The American Poet, The American Reader, The Kenyon Review, BOMB, and elsewhere. She is the recipient of an NACF National Artist Fellowship, a Lannan Literary Fellowship, a Whiting Award, and was a finalist for the 2017 National Book Award. She has also received the 2018 PEN/Jean Stein Award, the 2018 National Book Critics Circle Award, a 2021 Academy of Arts and Letters Award for Literature, and the 2021 Michael Murphy Memorial Poetry Prize in the UK. She is the author of Chromosomory (Q Avenue Press, 2010) and WHEREAS (Graywolf Press, 2017). She is currently pursuing a master's in law at the University of New Mexico. She resides in Santa Fe, New Mexico.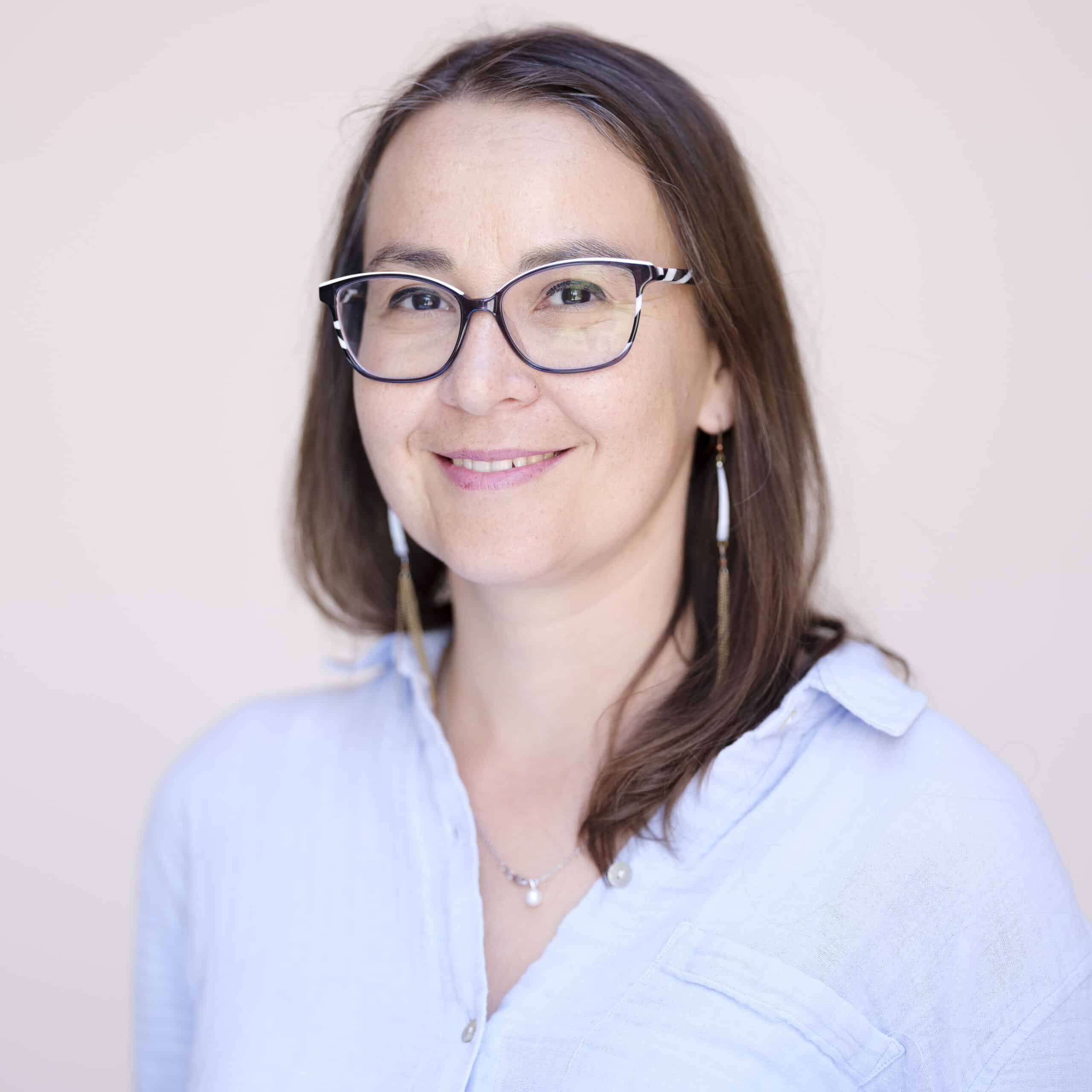 Brooke Swaney Pepion
(Blackfeet Nation Citizen and Salish Descendant)
Biography
Brooke Swaney Pepion is a 2003 Stanford graduate. She went on to obtain her MFA from NYU.  A 2013 Native Arts and Cultures Fellow, a 2014 Sundance Native Lab Fellow, and a Time Warner Fellow, her work has screened at Sundance, ImagineNative, the Autry, and the Museum of Modern Art, amongst others. She is versed in both short and long-form content creation.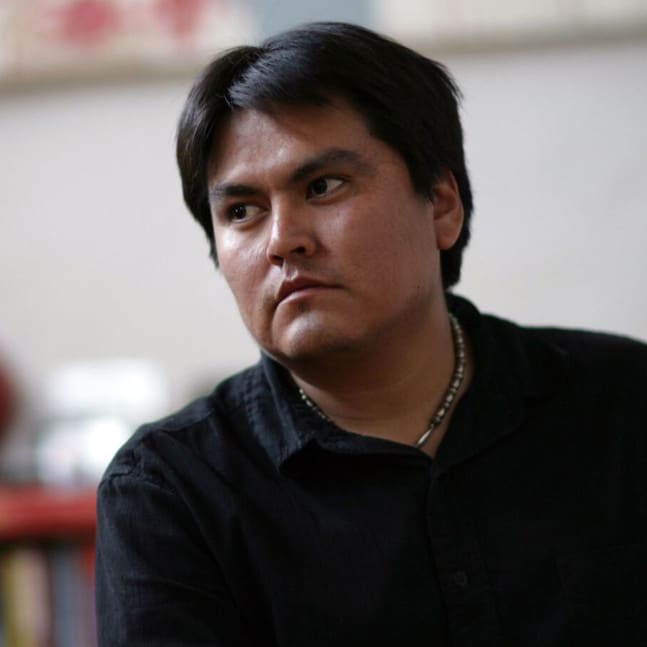 Sherwin Bitsui
(Diné)
Biography
Sherwin Bitsui is originally from White Cone, Arizona, on the Navajo Reservation. He is Diné of the Todich'ii'nii (Bitter Water Clan), born for the Tl'izilani (Many Goats Clan). He is the author of Shapeshift (University of Arizona Press, 2003), Flood Song (Copper Canyon Press, 2009), and Dissolve (Copper Canyon Press, 2018). His honors include a Lannan Foundation Literary Fellowship and a Native Arts & Culture Foundation Arts Fellowship. He is also the recipient of a 2010 PEN Open Book Award, an American Book Award, and a Whiting Writers Award. In addition to teaching at the Institute of American Indian Arts, he joins the faculty at Northern Arizona University in the fall of 2019.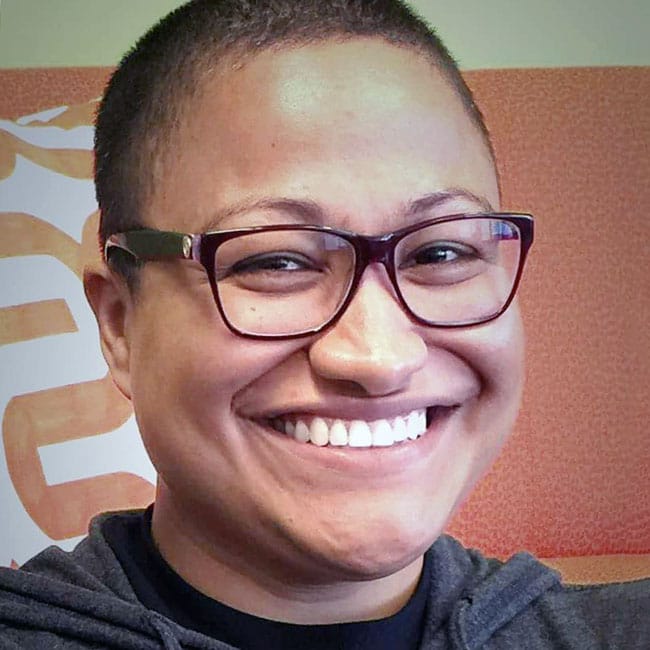 Zayre Ferrer
Biography
Zayre Ferrer (it rhymes with Friday) was born in Panama and grew up in Brooklyn. Zayre attended New York University's Dramatic Writing MFA, where they received the Manus-Saltzman Award. Zayre then returned to NYU to complete a second MFA at Tisch's Musical Theatre Writing Program, where they were awarded the Yip Harburg Lyricist Award and the prestigious Elphaba Thropp Fellowship in Musical Theatre Writing under the mentorship of Winnie Holzman. After participating in the NHMC Television Writers' Workshop, Zayre went on to work as Creative Director at Story House Productions, where they consulted on the Netflix Original Series El Chapo. They then created and executive produced the Netflix Original Series Tijuana, which premiered in April 2019.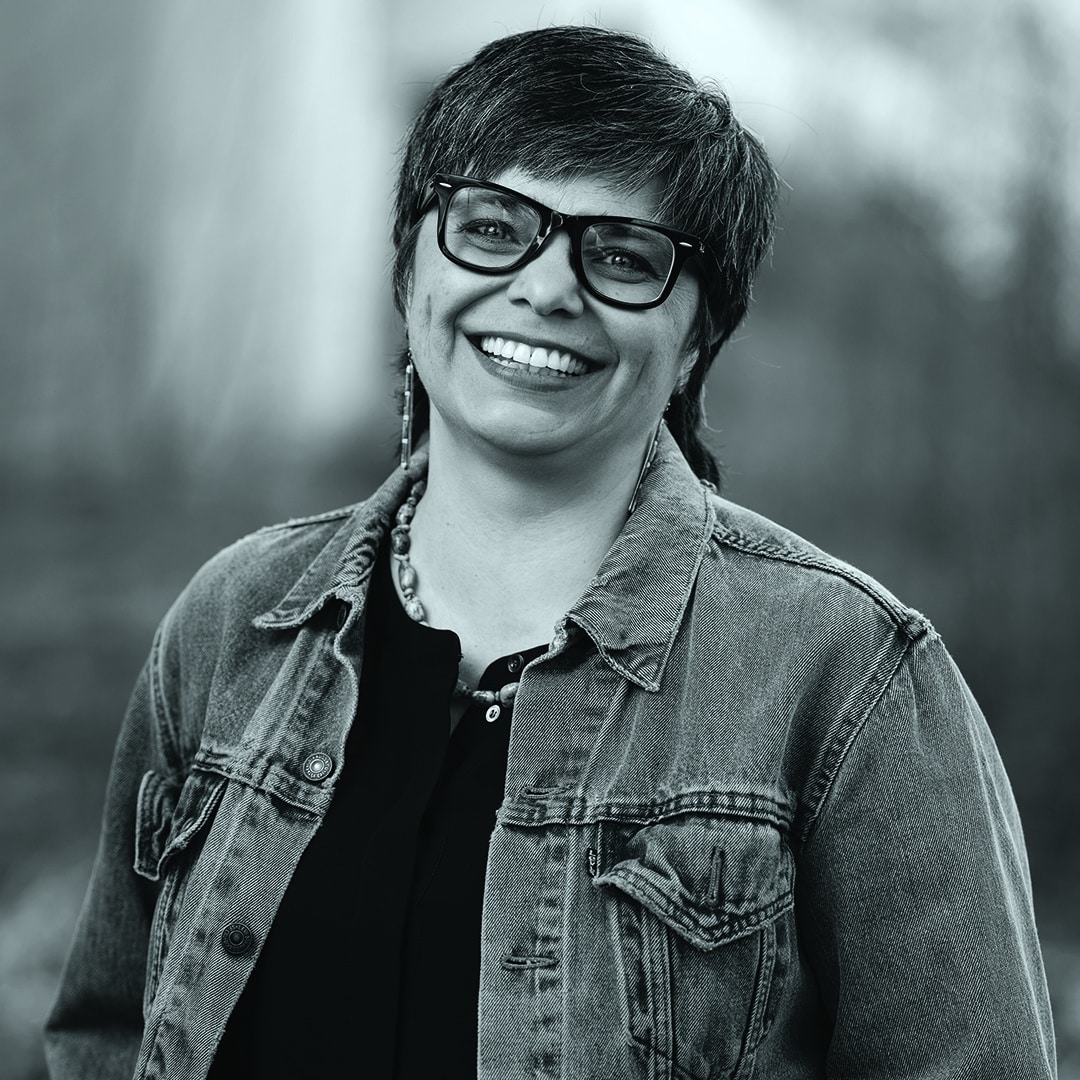 Kelli Jo Ford
(Cherokee Nation)
Biography
Kelli Jo Ford is a citizen of the Cherokee Nation. Her debut novel-in-stories Crooked Hallelujah was longlisted for the PEN/Hemingway Award for Debut Novel, The Story Prize, the Carnegie Medal for Excellence in Fiction, The Dublin Literary Award, and The Center for Fiction's First Novel Prize. She is the recipient of an NEA Creative Writing Fellowship, The Paris Review's Plimpton Prize, a Native Arts & Cultures Foundation National Artist Fellowship, an Elizabeth George Foundation Grant, and a Dobie Paisano Fellowship. She teaches writing at the Institute of American Indian Arts.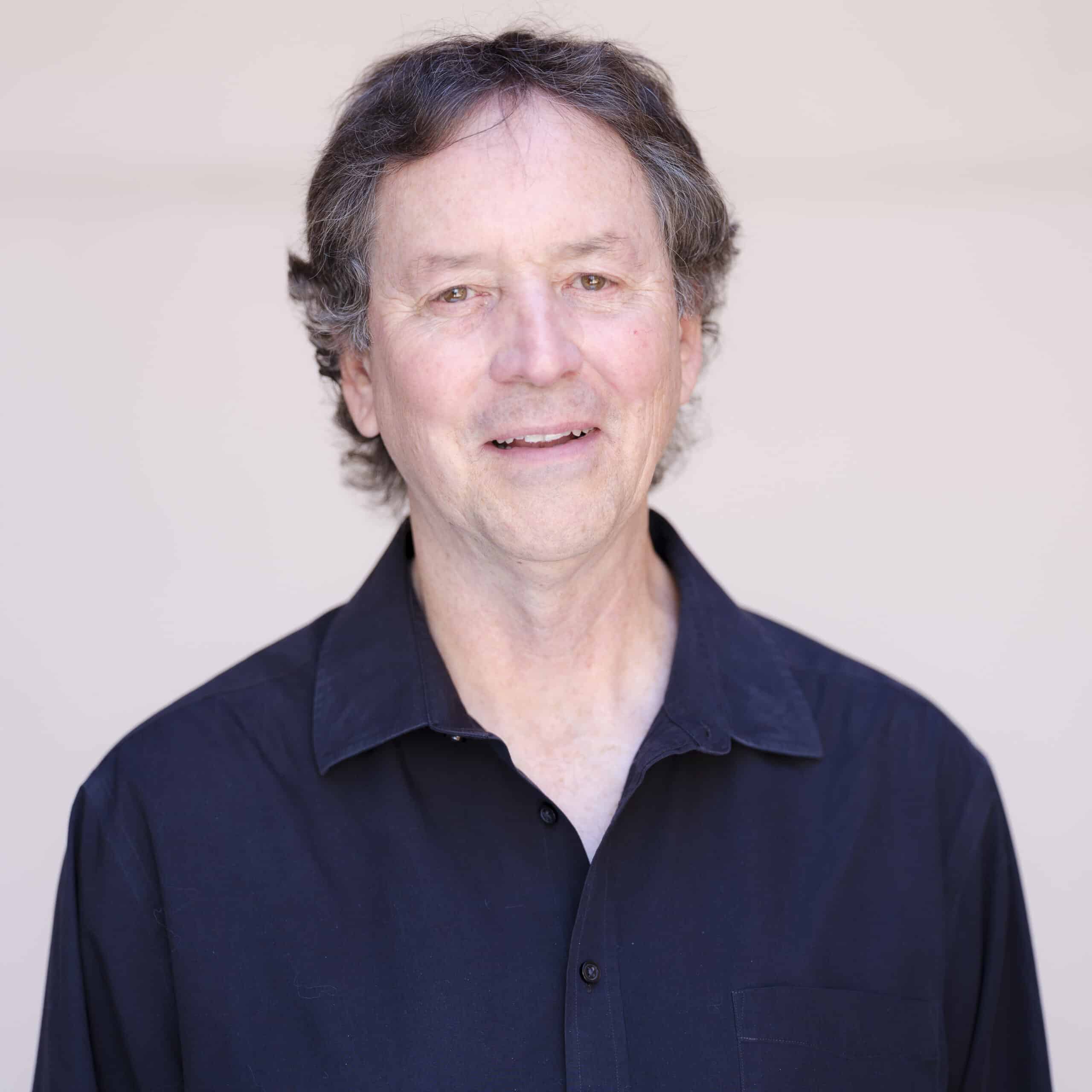 Geoff Harris
Biography
Prior to becoming a professional TV writer and teacher, Geoff Harris worked as Vice-President of Story and Writer Development at NBC, where he oversaw the Story Department and developed prime-time TV shows in all formats, from comedies and dramas to movies and mini-series. In addition, he discovered and placed talented new writers from around the US. As a writer, Harris creates and develops TV shows and has pitched and sold his series to various production companies and networks. He also uses his storytelling talent and industry experience to mentor the next generation of writers. He runs intensive story-incubation labs that prepare diverse writers for the rigors of working on a TV series. Under his tutelage, more than 45 writers have been staffed on series across all platforms—network, cable, premium cable, and streaming. Geoff holds two master's degrees, one from Columbia University and the other from University of Notre Dame, and an undergraduate degree from St. Johns College.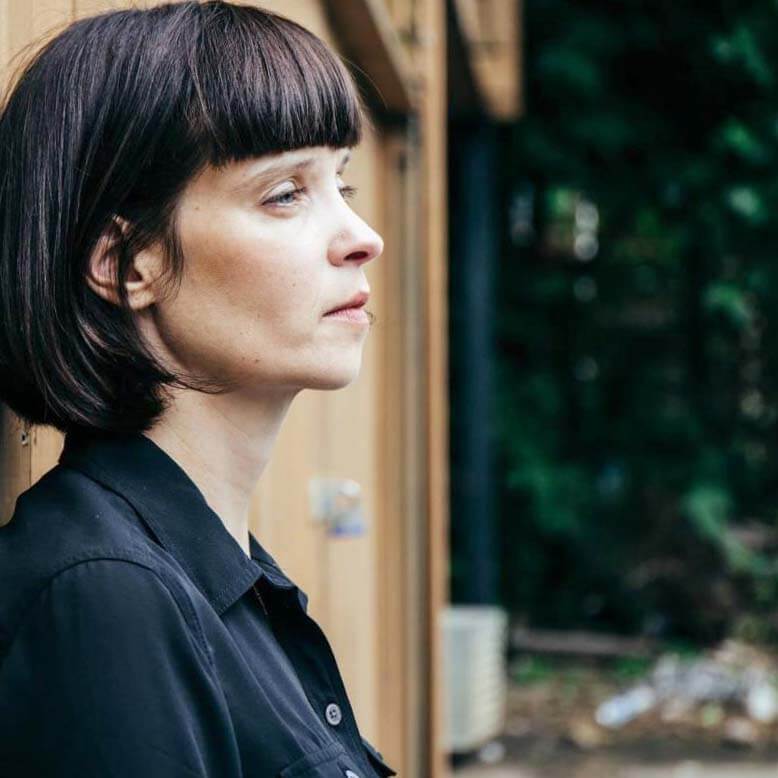 Toni Jensen
(Métis)
Biography
Toni Jensen is the author of a short story collection, From the Hilltop, and a memoir-in-essays about gun violence, Carry, forthcoming from Ballantine. She is the recipient of the Katherine Anne Porter Prize for Fiction and the Gary Wilson Short Fiction Award. Her essays and stories have been published in journals such as Orion, Catapult, and Ecotone. She teaches in the Programs in Creative Writing and Translation at the University of Arkansas and in the low residency MFA Program at the Institute of American Indian Arts.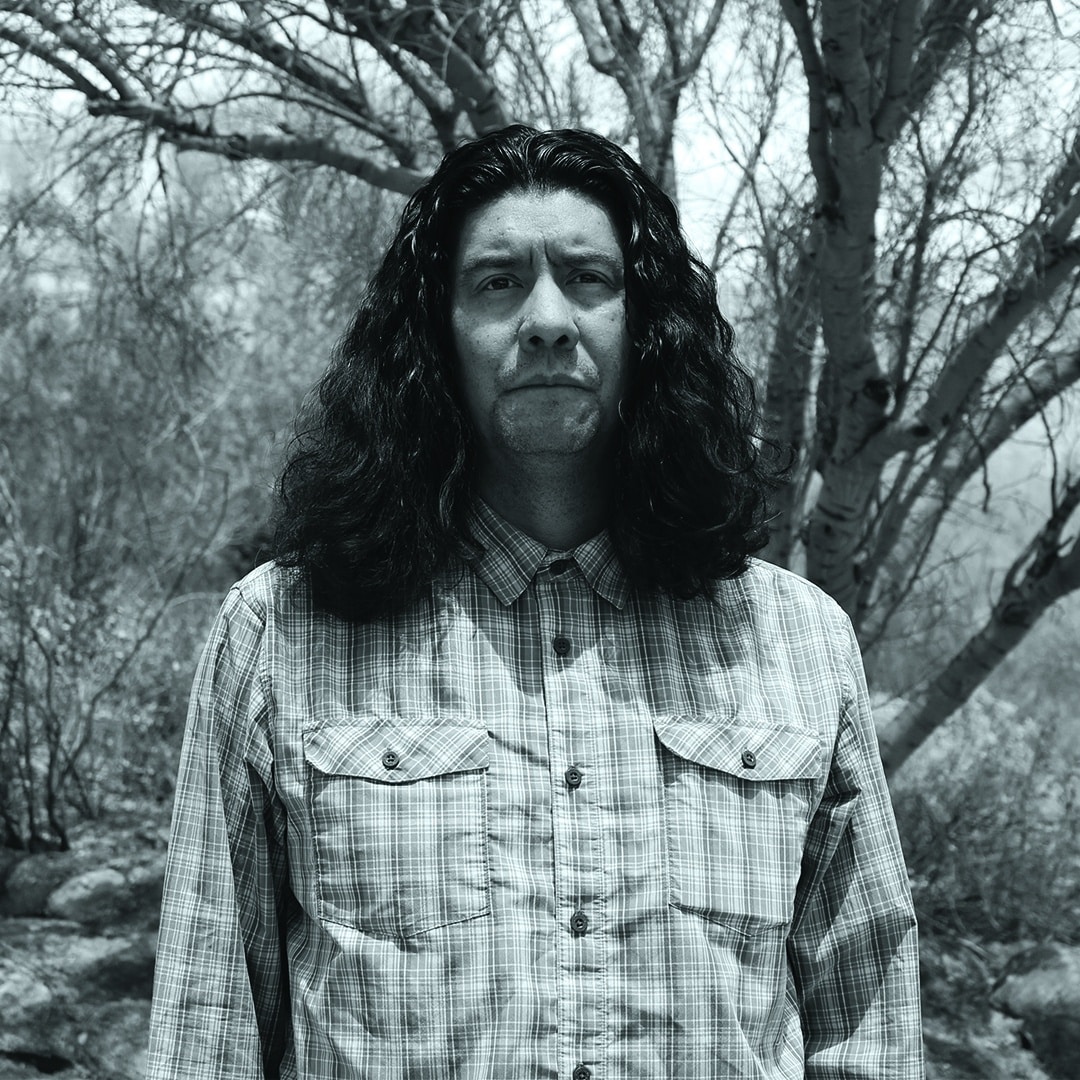 Bojan Louis
(Diné)
Biography
Bojan Louis is Diné of the Naakai dine'é, born for the Áshííhí. He is the author of the short-story collection Sinking Bell (Graywolf Press, 2022), the poetry collection Currents (BkMk Press, 2017), and the nonfiction chapbook Troubleshooting Silence in Arizona (The Guillotine Series, 2012). His work can also be found in Shapes of Native Nonfiction: Collected Essays by Contemporary Writers, When the Light of the World Was Subdued, Our Songs Came Through: A Norton Anthology of Native Nations Poetry, Native Voices Anthology, and The Diné Reader: An Anthology of Navajo Literature. His honors include a MacDowell Fellowship, and he is the recipient of a 2018 American Book Award. In addition to teaching at the Institute of American Indian Arts, Louis is an assistant professor in the Creative Writing MFA and American Indian Studies programs at the University of Arizona.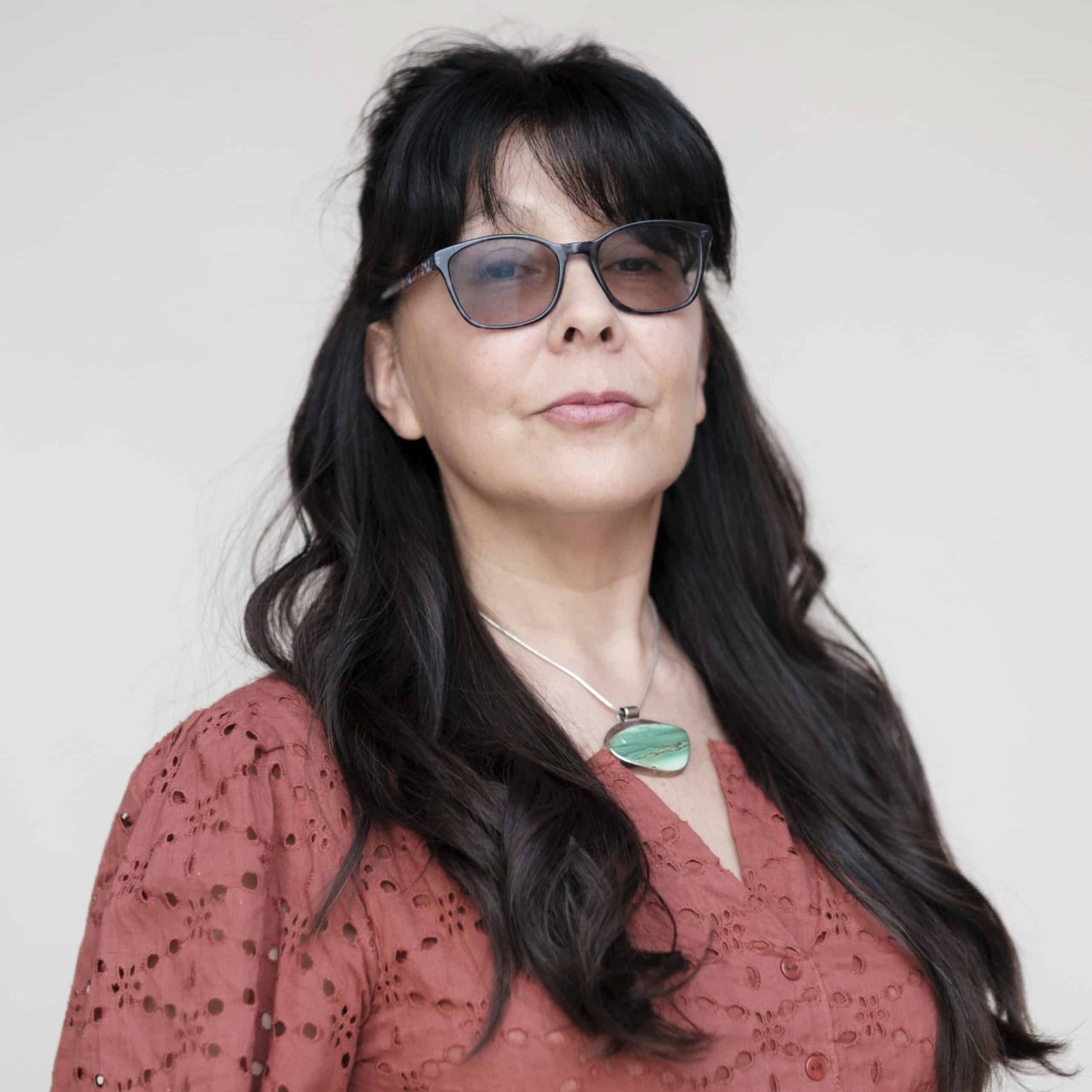 Deborah Taffa
(Quechan Nation, Laguna Pueblo, Chicana)
Biography
MFACW Director Deborah Taffa (Quechan Nation, Laguna Pueblo, Chicana) earned her MFA in Iowa City. Winner of the PEN Jean Stein grant, her memoir, Whiskey Tender, is forthcoming from Harper Collins in 2024. With fellowships from MacDowell, Rona Jaffe, Tin House, Ellen Meloy, A Public Space, and the New York State Summer Writer's Institute, her work has been published and anthologized in The Boston Review, The LA Review of Books, A Public Space, Salon, PBS, The Best American series, and many other places.