The IAIA Museum of Contemporary Native Arts (MoCNA) Store offers an extraordinary collection of both contemporary and traditional jewelry, basketry, pottery, paintings, and prints created by well-known Native American artists. Santa Fe's most expansive assortment of books on Native American arts and crafts, tribal history, biographies, and literature can also be found in the Museum Store. In addition, there is an extensive selection of DVDs and CDs.
The walls of the Museum Store are sure to draw attention from both serious art aficionados and curious browsers. Colorful new paintings by IAIA Alumni Darol G. Nez (Navajo/Sioux), Bryan D. Parker (Muskogee Creek/Choctaw), and Monty Little (Dine) are prominently displayed and priced to sell.
The Museum Store has exciting news about its jewelry selection too. We are the only store in Santa Fe to feature the bold and extraordinary pieces by the renowned Chickasaw artist, Kristen Dorsey. The Museum Store is privileged to be able to show Kristen's "Panther Woman" collection. Panther Woman was a historic figure who lived in the 1800's and is remembered for being a brilliant female battle strategist. Panther Woman's accomplishments inspired Kristen to create a line for the modern female warrior whose motto is, "Never conquered. Always fearless."
Kristen Dorsey works in sterling silver and rose gold, and she uses both semi-precious and precious stones to adorn her metalwork. Objects from her Panther Woman collection were featured in Los Angeles Fashion.
Exhibitions and Happenings
A listing of current exhibitions at the IAIA Museum of Contemporary Native Arts Store.
Past Exhibitions and Happenings
A listing of past exhibitions at the IAIA Museum of Contemporary Native Arts Store.
List of Events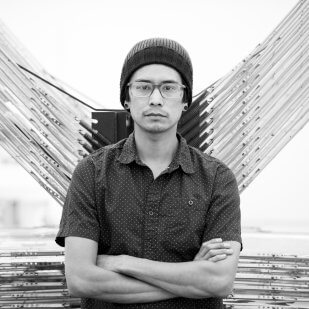 Please join us as Terran Last Gun (Piikani) discusses his art practice and current solo exhibition at the IAIA Museum of Contemporary Native Arts (MoCNA) Store in the Lloyd Kiva New Gallery, on Friday, August 17, 2018 from 4–5 pm.
Museum Store Hours and Address
Monday–Saturday 10 am–5 pm
Sunday, 12–5 pm
Tuesday, Closed
New Year's day, Easter Sunday, Thanksgiving and Christmas day, Closed
MoCNA Store, 108 Cathedral Place, Santa Fe, NM 87501 • (505) 983-1666 • (505) 983-1222 (fax) • museumstore@iaia.edu
Vendors
Are you interested in having your art positioned in one of Santa Fe's most well-known and nationally-recognized store? If so, enter your work in our review process and fill out the Museum Store vendor form. Once submitted, you will receive a confirmation response acknowledging receipt. Vetting of artwork could take up to 30 days dependent on the volume of submissions and space availability. If work are accepted, an appointment will be scheduled.
Please note the following information and criteria, as it is critical and could affect submissions.
The Museum Store is open to IAIA Alumni and contemporary Indigenous artists. Students works will not be accepted at the Museum Store.
Only artists with a completed biography and statement will be interviewed.
Works will only be accepted through the submission process, no walk-in art will be reviewed or accepted.
MoCNA Store
IAIA Museum Store, 108 Cathedral Pl, Santa Fe, NM 87501, (505) 983-1666