"Making History" in a Photograph
To commemorate our anniversaries, Cara Romero (Chemehuevi Indian Tribe) '05 has created a masterpiece that showcases six decades of esteemed, innovative artists, writers, filmmakers, performers, and leaders who are part of the story and vision of the Institute of American Indian Arts (IAIA), and its museum, the IAIA Museum of Contemporary Native Arts (MoCNA). Photographed at the Ralph T. Coe Center in the Project Space.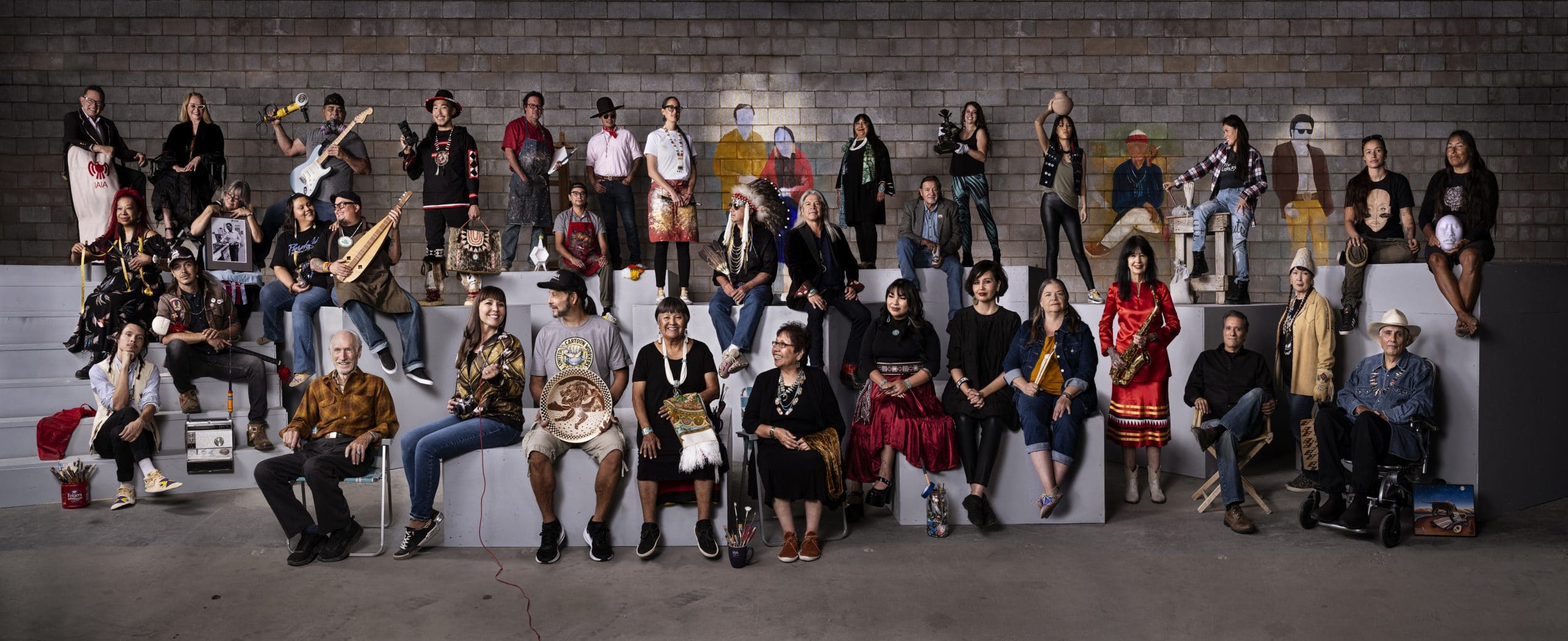 "During my tenure at IAIA, I have developed a deep appreciation for Cara's photography, which communicates vivid stories of contemporary life among Indigenous peoples. I never fully comprehended, however, the complexity of her artistic process until I observed her creating the iconic Making History photograph. Cara is an amazing artist whose photograph has captured the essence of IAIA's storied history via a number of the personalities who shaped it."
The panoramic photograph includes many familiar faces, including the likes of Fritz Scholder (Luiseño), Linda Lomahaftewa (Hopi and Choctaw) '65, David Bradley (Chippewa) '79, Joy Harjo (Mvskoke Nation) '68, Dan Namingha (Hopi-Tewa) '69, to name only a few. (See the photograph key for the full list.)
As an Indigenous artist, Romero embraces photography as a tool to resist Eurocentric narratives and to open her audiences' perspectives to the diversity of living Indigenous peoples. Her approach fuses time-honored and culturally specific symbols with twenty-first-century ideas. These strategies reinforce the ways contemporary Native Americans exist while affirming that Indigenous culture is continually evolving yet resolutely enduring.
"Cara was such a professional and a pleasure to work with when she photographed Making History, the iconic image for IAIA's sixtieth and MoCNA's fiftieth anniversaries. A committee selected IAIA alumni, faculty, and administrators from each decade, and Cara created a fabulous photograph. She is simply the best!"
There will be opportunities to see this iconic photograph throughout the year. It will appear on official merchandise, in print, and throughout IAIA's digital channels. Additionally, a documentary including interviews with the participants and Cara Romero will be premiering this summer.
This indelible photograph isn't just for this year or this decade—it is for the ages. Cara's masterpiece is a testament to how IAIA and MoCNA are Making History.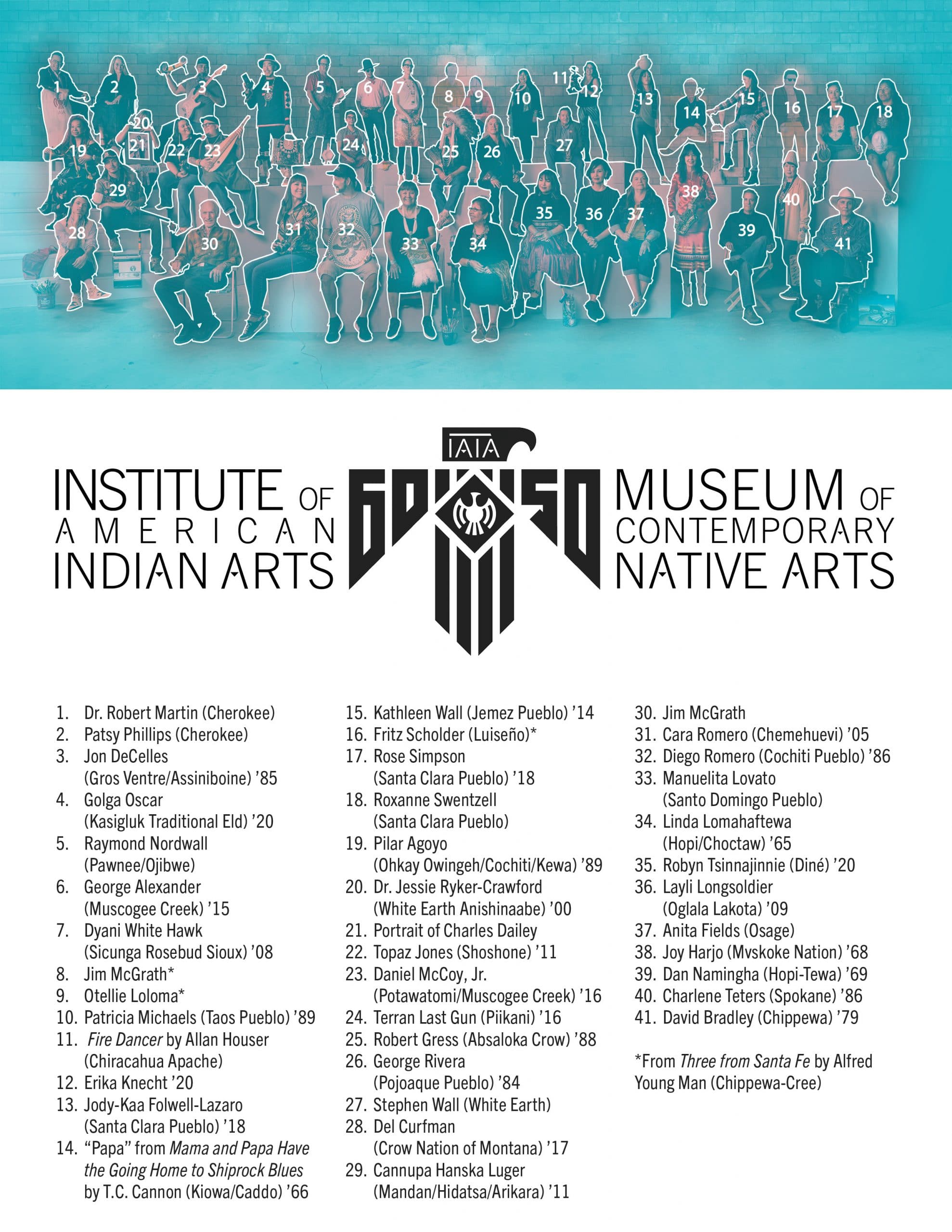 The Making History photograph may not be used without prior permission. For questions, comments, or feedback, please contact Jason S. Ordaz, IAIA Director of Communications, at jason.ordaz@iaia.edu.