IAIA's Resilience During the Pandemic
Since the beginning of the pandemic, the Institute of American Indian Arts (IAIA) has remained fully committed to the safety and success of the IAIA community. Although the pandemic created various challenges, IAIA understands the importance of continued diligence against the spread of COVID-19 and staying up to date on vaccinations and boosters.
Students, faculty, and staff have worked together to create and maintain a safe and healthy environment, fostering increased vigilance and vaccine education. IAIA continues to encourage face coverings, hand washing, and the most reliable defense against COVID-19—vaccinations. IAIA follows state and Federal COVID-19 prevention guidelines and provides free vaccination and booster clinics on campus, resulting in 98% of students, faculty, and staff being fully vaccinated.
IAIA recognizes the need for vaccinations given the myriad ways this protects communities from hospitalization, serious illness, and long-term health outcomes. Receiving the vaccine is the safest, most reliable way to build protection from the virus. The vaccine helps protect people by creating an immune response without potentially severe illness or post-COVID conditions that can be associated with the infection. The Institute of American Indian Arts is proud of the community's positive response to its COVID-19 precautions put in place and everyone's safe and healthy commitment to each other.
Watch a short video of IAIA students discussing how the IAIA community supports each other during the pandemic and the benefit of vaccinations.
"I didn't think that I was capable or smart enough to get a higher education, but IAIA taught me to value myself, to know that I could accomplish what I put my mind to, to chase my dreams."
Institute of American Indian Arts
The Institute of American Indian Arts (IAIA) is the only college in the world dedicated to the study of contemporary Native American and Alaska Native arts. IAIA offers undergraduate degrees in Cinematic Arts and Technology, Creative Writing, Indigenous Liberal Studies, Museum Studies, Performing Arts, and Studio Arts; graduate degrees in Creative Writing, Studio Arts, and Cultural Administration; and certificates in Broadcast Journalism, Business and Entrepreneurship, Museum Studies, and Native American Art History. The college serves approximately 500 full-time equivalent (FTE) Native and non-Native American students from around the globe, representing nearly a hundred federally recognized tribes. Named one of the top art institutions by UNESCO and the International Association of Art, IAIA is among the leading art institutes in our nation and is accredited by the Higher Learning Commission (HLC).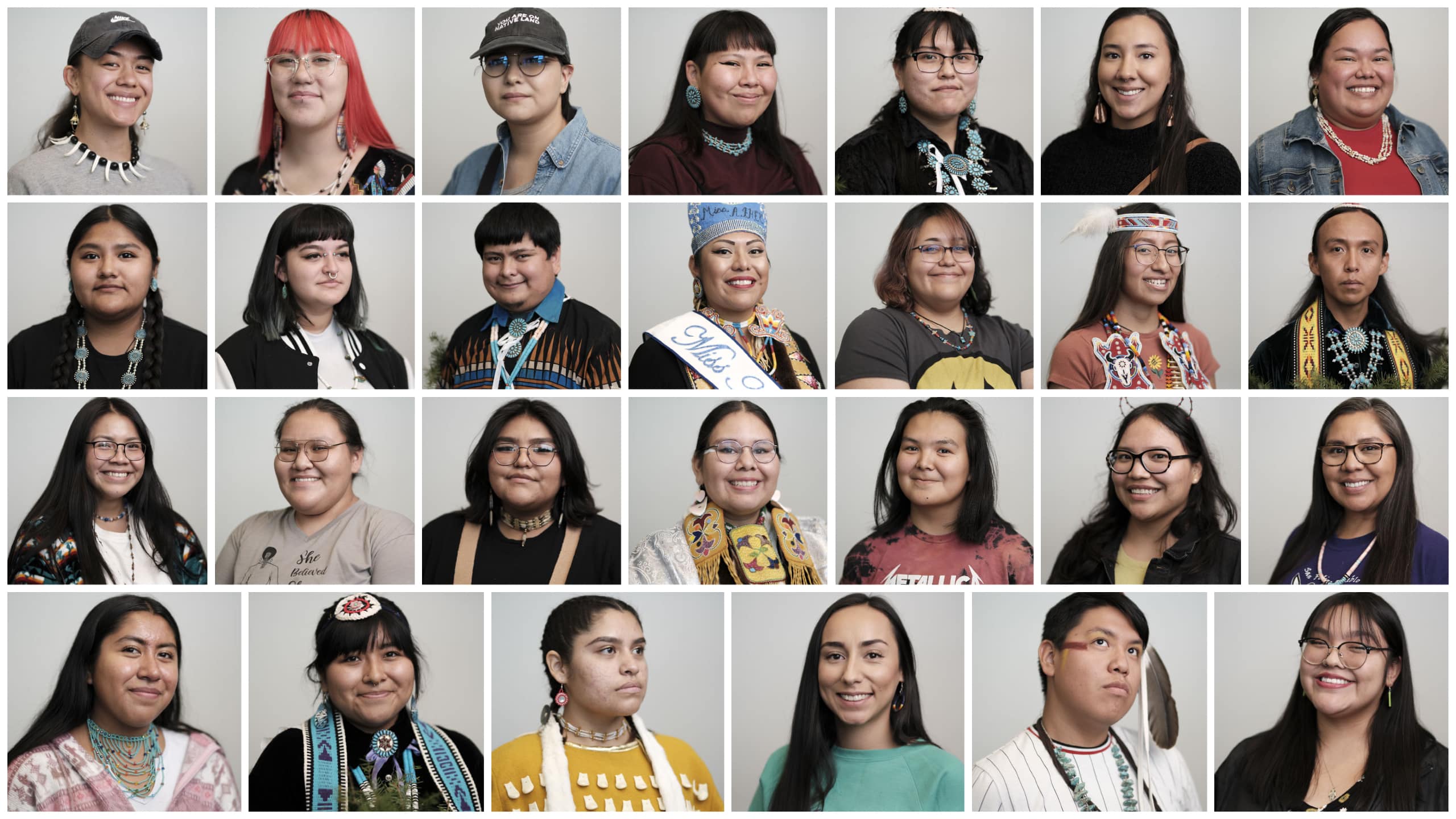 Institute of American Indian Arts