2016 Art Rush Exhibition—Opening
Thu, September 8, 2016, 5:00 pm

–

7:00 pm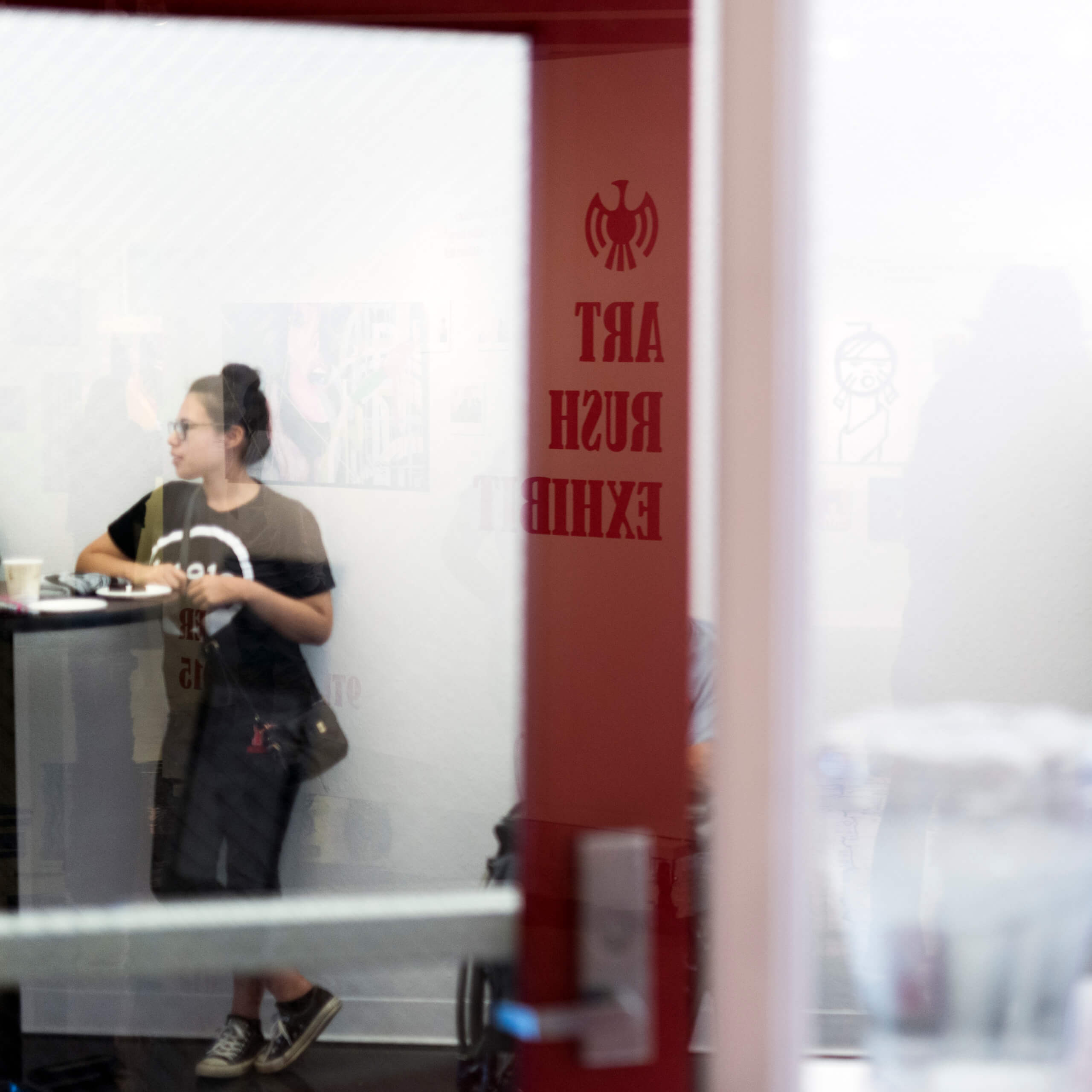 136 paintings were created during the ten-hour Art Rush event on Wednesday, August 24, 2016. Music was provided by DJ Ben Calabaza and Dj FXTRO throughout the day while participants of all ages gathered their supplies, mingled, and created works of art. Participants were provided lunch and snacks which were sponsored by ASG, Student Life, and the Balzer Contemporary Edge Gallery.
The Art Rush Exhibition is curated and developed by MUSM 190 Art and Exhibit Prep Students. This exhibition is always a fantastic opportunity and a unique challenge for our students that allows for a hands-on experience in preparing an exhibition. The MUSM 190 students collaborate on a design plan, ready the gallery space, paint walls, prepare the art for display, and work on the installation. Students are encouraged to work together to make a truly unique exhibition.
About Art Rush
em>Art Rush is an annual Institute of American Indian Arts (IAIA) community event hosted in the Balzer Contemporary Edge Gallery. IAIA students, alumni, faculty, staff, and their families, are invited to join in on Art Rush to create a work of art that will be displayed during the Art Rush Exhibition, September 8–28, 2016.
All artwork created during the event will be curated into the Art Rush Exhibition. Canvas, paint, brushes, and easels are provided, plus music, snacks, and raffles will be happening throughout the event.
Art Rush is a free community-building event where all those who are affiliated with IAIA can come together and be creative.
Photographic Views from 2016 Art Rush
Photographic Views from 2015 Art Rush