IAIA A-i-R: Jason Garcia, Gerry Quotskuyva, and Luke Parnell—Opening Reception
Thu, September 8, 2016, 5:00 pm

–

6:30 pm

|

Free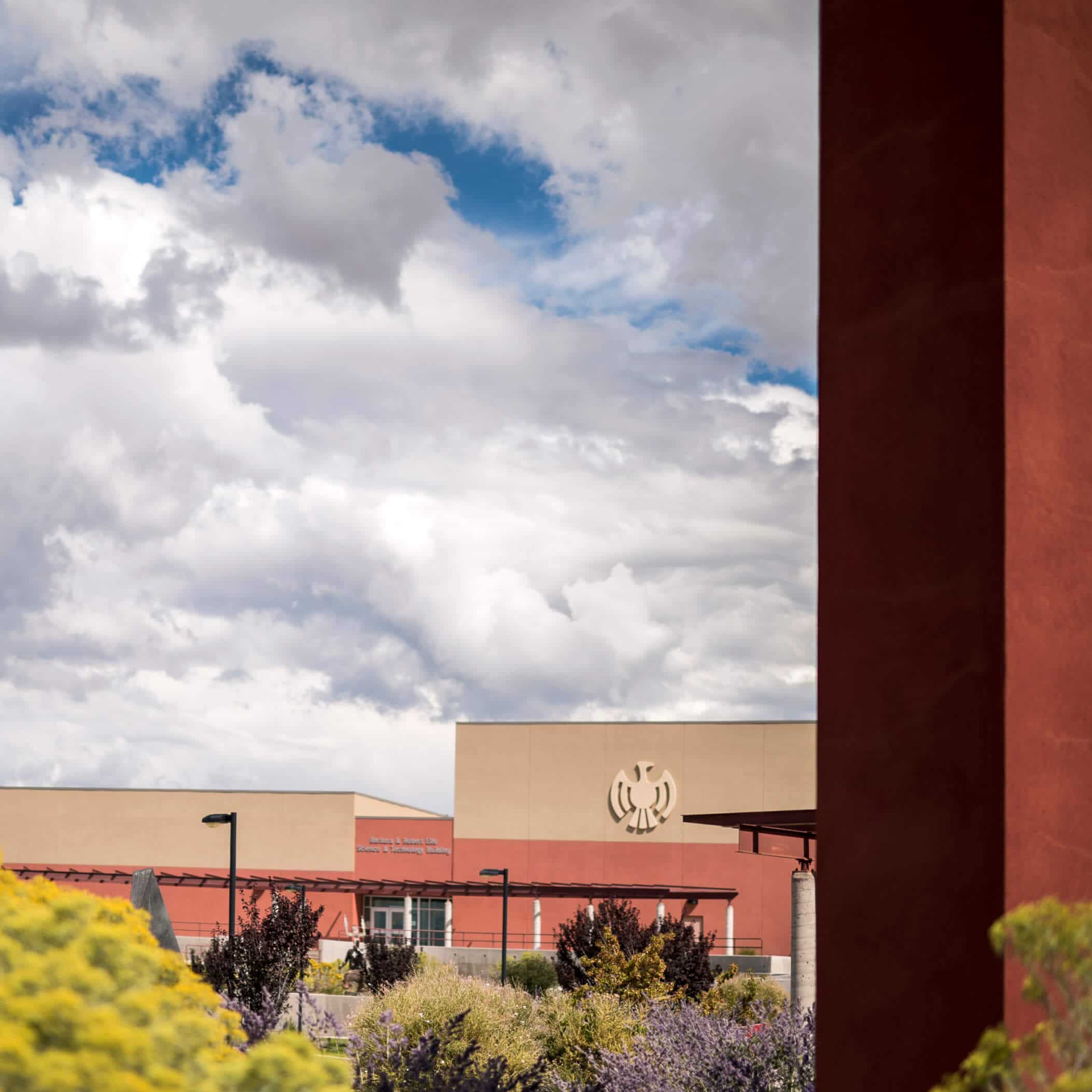 Please join us in welcoming IAIA Artist-in-Residence (A-i-R) artists Jason Garcia (Okuu Pín-Turtle Mountain), Gerry Quotskuyva (Hopi), and Luke Parnell (Nisga'a and Haida Nations). A complimentary dinner will be served in the Academic Building from 5–5:45 pm, followed by studio tours in the artists's studios.
Jason Garcia
Jason Garcia (Okuu Pín-Turtle Mountain) uses his artwork to document the ever-changing cultural landscape of his home of Santa Clara Pueblo, New Mexico. Tewa cultural ceremonies, traditions, and stories, as well as 21st century popular culture, comic books, and technology, influence Garcia's art.
Using traditional materials and traditional Pueblo pottery techniques, along with various printmaking techniques, including lithography, serigraphy, and intaglio etching, Garcia feels that it is important to keep alive the ceramic traditions that have been passed down to him since time immemorial. Garcia feels that these materials and techniques connect him to his ancestral past and landscape, but also connects him and his future generations to their Tewa cultural traditions. The printmaking media is another way of creating and teaching these stories and traditions to a greater audience.
Garcia received his BFA from the University of New Mexico and MFA in Printmaking at the University of Wisconsin.
Gerry Quotskuyva
Gerry Quotskuyva (Hopi) is a member of the Bear Strap Clan from the Second Mesa Village of Shungopavi in Northern Arizona. He currently resides in Rimrock, AZ, where he maintains a studio. His remarkable style has been nationally recognized in various media including public television, newspaper articles and books including "Art of the Hopi," by Jerry and Lois Jacka, "Katsina," by Zena Pearlstone, and "Ancestral Echoes," a ten-year retrospective. Some of his pieces were selected for Art Market posters including the Hopi Tu-Tsootsvolla in Sedona, the Hopi Carver's Show at the Heard Museum, and the Winter Market at the National Museum of the American Indian.
Quotskuyva has garnered numerous awards for his carvings and paintings from Art Markets including the Heard Museum, Arizona State Museum, Museum of Northern Arizona, Sharlot Hall Museum, and Eiteljorg Museum in Indianapolis, as well as Santa Fe Indian Market. His work has been showcased at group exhibits including "From the Earth" at the American Indian Contemporary Arts Gallery in San Francisco, "Art of the Mesas" at Tubac Center of the Arts, and "Contemporary Katsina's", a nine-month exhibit at UCLA's Fowler Museum in Los Angeles.
Tohono Chul Park in Tucson hosted Quotskuyva's first, and highly successful, one-man exhibit titled "Contemporary Fragments" in the Spring of 2002. His second solo exhibit, "Ancestral Echoes," ran from September thru October 2004 at Nichols Gallery on the Pitzer College campus in Claremont, CA.
In the Fall of 2009, Quotskuyva was commissioned by the Heard Museum to create ten Sunface Katsina sculptures that were presented as prizes at the Cancer Treatment Centers of American annual Tennis Championships in Surprise, AZ. He is currently working on a permanent collection for Xavier University in Cincinnati, OH, that consists of over fifty pieces reflecting the diversity of his sculptural styles.
Luke Parnell
Luke Parnell is a Vancouver-based artist and a member of the Nisga'a and Haida nations and he is both traditionally and classically trained with a bachelor's degree in Sculpture and installation, a Master's degree of applied arts, and an apprenticeship with Master Tsimsian Carver Henry Green. This diverse training and epistemology has influenced his practice. "The Burden," the artwork to be completed in Santa Fe, utilizes this training to address issues of ownership and responsibility as an Indigenous artist. Parnell creates art works that honor the tradition of Northwest Coast art but are not devoid of contemporary meaning.