2023 IAIA Holiday Art Market and SFCC Holiday Arts and Crafts Fair
Sat, December 9, 9:00 am

–

4:00 pm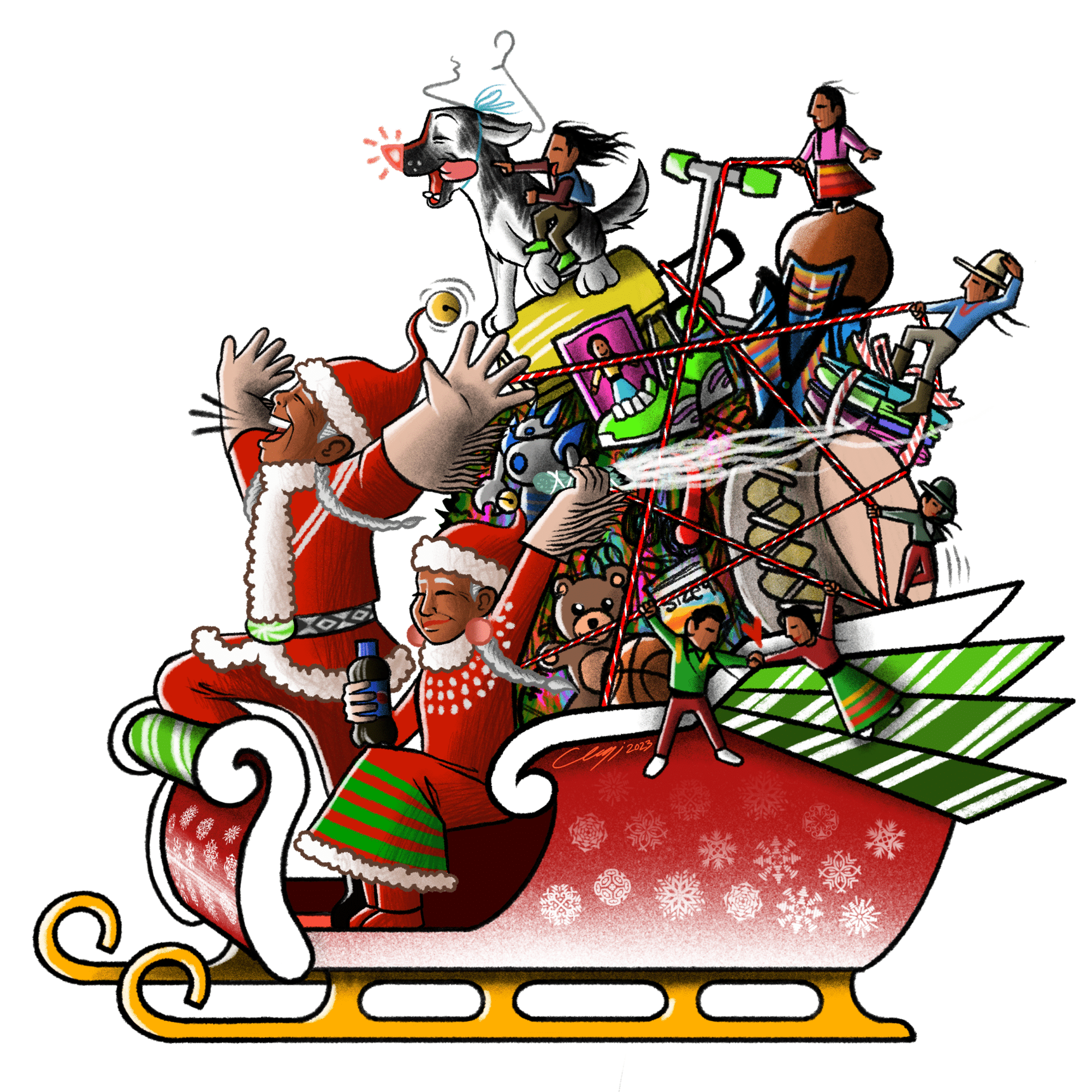 Over one hundred of the finest artists and craftspeople from across New Mexico will be setting up shop at Santa Fe Community College's (SFCC) Holiday Arts and Crafts Fair and Institute of American Indian Art's (IAIA) Holiday Art Market on Saturday, December 9, from 9 am–4 pm. We encourage everyone to visit both campuses, which are only a six-minute drive or an 11-minute bike ride apart. SFCC's Holiday Arts and Crafts Fair will be in the Main Hallway and Campus Center at 6401 Richards Ave. IAIA's Holiday Art Market will be in the Performing Arts and Fitness Center at 83 Avan Nu Po Road. Admission and parking are free at both events.
Artists from Santa Fe, Albuquerque, Taos, Cochiti Pueblo, Santo Domingo Pueblo, Farmington, and other locations will participate in both events. Works for sale include jewelry, handbags and totes, woodcarvings, pottery, paintings, prints, photos, tinwork, handmade cards and ornaments, and much more.

Whether you're buying, selling, or simply taking a stroll, we look forward to seeing you on Saturday, December 9!
Contact
For more information, contact IAIA Advancement Associate Director Danielle Murzynsky-Obiekwe (Chickasaw Nation) at d.murzynsky-obiekwe@iaia.edu or (505) 428-5931.
Photographic Views
About Santa Fe Community College
SFCC is celebrating 30 years as the gateway to success for individuals and the community. SFCC provides affordable, high-quality educational programs that serve the social, cultural, technological, and economic needs of a diverse community. The college serves more than 15,000 students per year in credit, noncredit, and adult education programs. For further information, visit www.sfcc.edu or call (505) 428-1000. Follow SFCC on Twitter.
About the Institute of American Indian Arts
The Institute of American Indian Arts (IAIA)—the birthplace of contemporary Indigenous American art—has been the educational home for esteemed and innovative artists, writers, filmmakers, performers, and leaders since 1962. IAIA continues to grow on its stunning 140- acre campus in Santa Fe, New Mexico. Named one of the top art institutions globally by UNESCO and the International Association of Art and accredited by the Higher Learning Commission, IAIA offers undergraduate degrees in Cinematic Arts and Technology, Creative Writing, Indigenous Liberal Studies, Museum Studies, Performing Arts, and Studio Arts; graduate degrees in Creative Writing, Studio Arts, and Cultural Administration; and certificates in Broadcast Journalism, Business and Entrepreneurship, Museum Studies, and Native American Art History. The college serves approximately 500 full-time Native and non-Native American students from around the globe, representing nearly a hundred federally recognized tribes. Learn more about us at www.iaia.edu. Follow IAIA on Facebook and on Instagram.