IAIA 2020 Fall Senior Graduating Exhibition "Virtual Reservation"
Mon, November 23, 2020

–

Fri, July 1, 2022
Event Navigation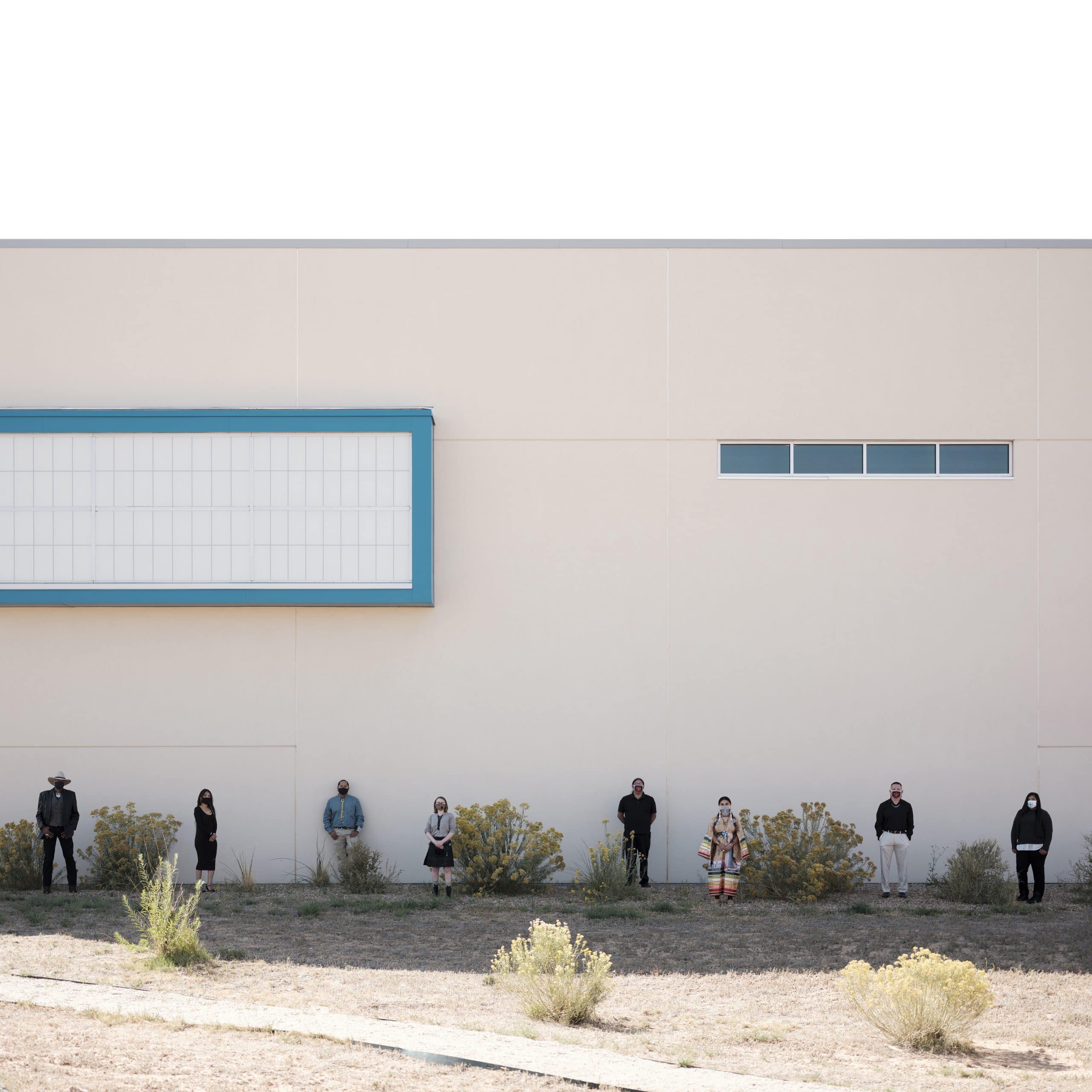 Virtual Reservation, the IAIA 2020 Fall Senior Graduating Exhibition, is available virtually. Due to the continuing COVID-19 pandemic and closure of the IAIA campus, Virtual Reservation is the second virtual exhibition presenting graduating seniors' work in the digitally-rendered IAIA Balzer Contemporary Edge Gallery. Utilizing the skills of faculty, staff, and students from across the campus to transform physical works into digital formats, graduating seniors are able to present their final projects in virtual reality, adding to the next generation of contemporary Native voices in art and museum studies.
Virtual Reservation is a culmination of the student's final semester, where they worked closely with advisors, faculty, staff, and colleagues to create and articulate their conceptually driven body of artwork and research-based museum exhibitions. This exhibition represents a capstone to their course of study, as well as their academic experience.
For more information or sales inquires, please contact Balzer Contemporary Edge Gallery Director Mattie Reynolds (Choctaw Nation of Oklahoma) at (505) 428-5813 or at mattie.reynolds@iaia.edu.
VR Experience
How to navigate inside Virtual Reservation, the IAIA 2020 Fall Senior Graduating Exhibition.
Click and hold (either with a mouse or on a laptop trackpad) to move your view up/down/side to side. This does not include forward movement.
Arrow keys are your friends for steering in the virtual gallery.

Use the UP arrow key to move forward.
Use the DOWN arrow key to move backward.
Use the LEFT arrow key to move left.
Use the RIGHT arrow key to move right.
Use both your mouse/trackpad and arrow keys to navigate smoothly through the gallery.

If you want to move at a faster speed, hold down the SHIFT button while using the arrow keys for steering.
Please use Google Chrome or Mozilla Firefox as your browser for an optimized viewing experience on a desktop computer and allow the gallery about a minute to fully load all artworks. The gallery is not accessible via a mobile device. (Note: The VR experience can take up to several minutes to fully load.)
Seniors
Brittney Beauregard
Patrick Bednark
Nick Begay (Diné)
Zachariah Castiano (Diné)
Sicily Summer Dietz
Marissa Irizarry (Ihanktonwan Dakota/Taino)
Bryson Meyers (Chippewa/Cree/Oglala/Dakota)
Jacob Elias Olascoaga (Tlingit/Mescalero Apache)
Noah Pino (Navajo Nation/Fort Peck Assiniboine Sioux Tribes)
Juan Rivera
Tasha M. Sanchez (Zuni)
Faithlyn Seawright (Chickasaw/Choctaw)
Beau Tsa-To-Ke (Kiowa)
Krista Vanderblomen (Prairie Band Potawatomi)
Joshua Wesley Wells