IAIA 2021 Fall Senior Graduating Exhibition "Reemergence 2021"
Wed, November 10, 2021

–

Fri, December 10, 2021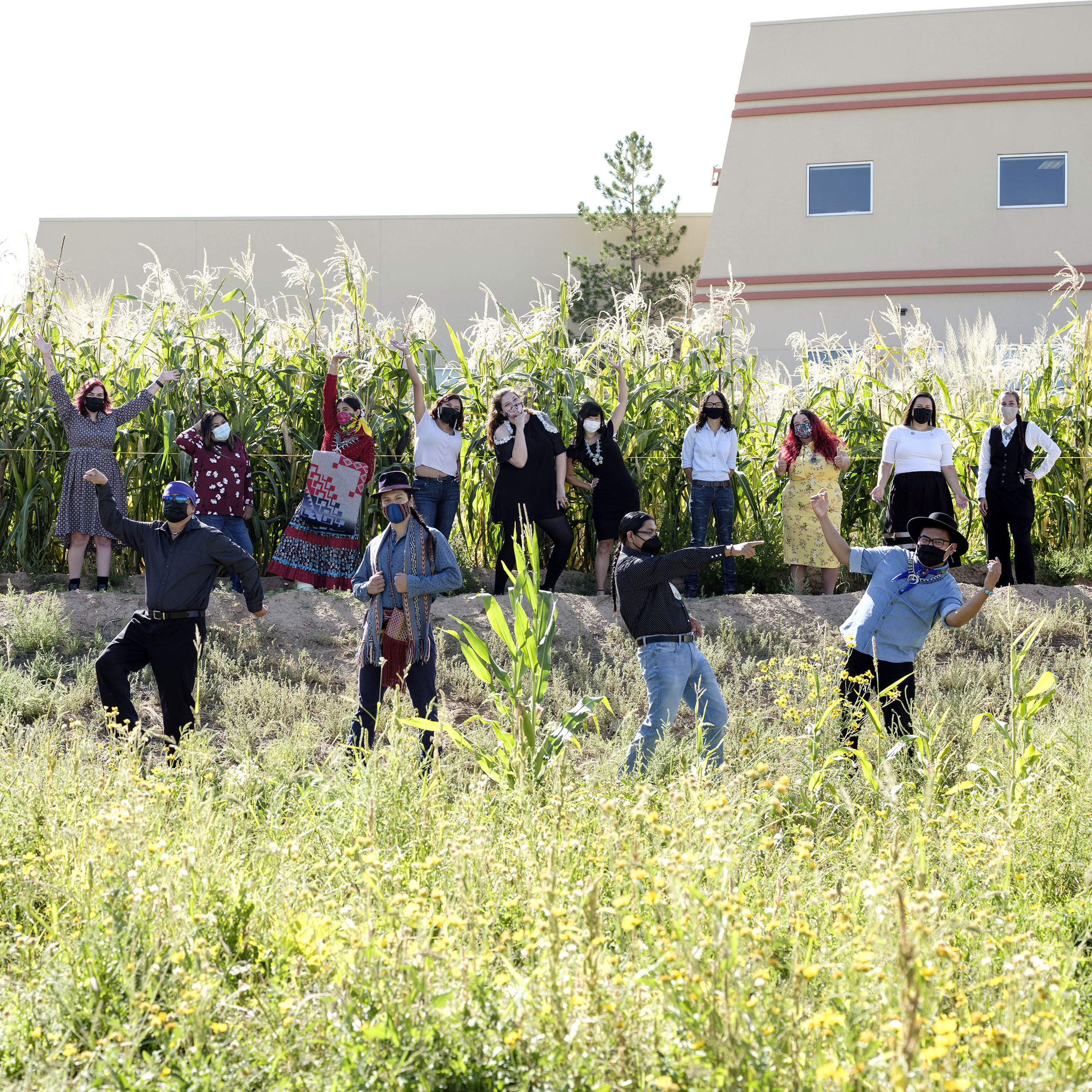 Please join us for the IAIA 2021 Fall BFA Senior Graduating Exhibition, Reemergence 2021, which will run from November 10–December 10, 2021, with an opening reception on November 10 from 6–8 pm (MST) in the Balzer Contemporary Edge Gallery on the IAIA campus. The reception will be open to the public and a light dinner and refreshments will be served. We request that all visitors be fully vaccinated for COVID-19 and wear a face covering.
This year's senior exhibition, Reemergence 2021, features IAIA's 18 graduating BFA in Studio Arts and BFA in Museum Studies seniors. Reemergence 2021 is the first in-person senior exhibition that IAIA has held since November 2019. IAIA's Fall 2021 graduating seniors weathered the COVID-19 Pandemic with admirable persistence—constantly creating and patiently waiting for the IAIA campus to reopen. Some students even deferred a semester in order to wait for a physical exhibition, rather than participating in a virtual exhibition like the last three IAIA senior exhibitions. Now, in this capstone exhibition, IAIA's graduating BFA in Studio Arts and Museum Studies students have the opportunity to reemerge into the art world as they showcase the culmination of their course of study in a physical exhibition.
During students' senior year, they work closely with faculty, staff, advisors, and colleagues to create and articulate their conceptually driven body of work. Each student's comprehensive body of work is then showcased in the senior exhibition. Reemergence 2021 examines a wide range of concepts spanning from identity to the effects of COVID-19 and a deep individual reflection of practices and medium. "Reemergence 2021 is the title because reemergence was something all these seniors mentioned," says Balzer Contemporary Edge Gallery Director Mattie Reynolds (Choctaw Nation of Oklahoma). "A common theme with this exhibition is perseverance—finally crossing the finish line on top of going through a pandemic. These seniors persevered and committed so hard to finishing."
Reemergence 2021 will include works in the Balzer Contemporary Edge Gallery, throughout the Academic Building, in the Allan Houser Haozous Sculpture and Foundry Building, as well as two virtual exhibitions by off-campus Museum Studies seniors, which will be viewable from IAIA's website in the coming months.
"It feels so good to have a senior show physically in the gallery again," says Reynolds. "Perhaps we're starting to come out of the dark of COVID a little bit—into the light. This exhibition is a reflection of that."
Studio Arts
Brandon Armijo (Jemez Pueblo and Santo Domingo Pueblo)
Chelsea Bighorn (Fort Peck Assiniboine and Sioux/Shoshone-Paiute)
Renee Chavez (Isleta Pueblo)
Kelsey Frosch
伊藤福 Fuku Ito (Japanese)
Jonathan Loretto (Jemez and Cochiti)
Joseph Maldonado (Tlingit and Ottawa)
Jazmin Novak (Navajo)
Kelly Tungovia (Hopi)
Suni Sonqo Vizcarra Wood (Quechua Nation)
Kelly L. Dale (Navajo)
Amalia Sparks
Lx Lewis (Cheyenne River and Diné)
Tiffanie Irizarry (Ihanktonwan Dakota)
Museum Studies
Darvin Descheny (Diné)
Johnny Gordon (Chemehuevi)
Paloma Mankus
Dawna Walters (Diné)
For more information or sales inquires, please contact Balzer Contemporary Edge Gallery Director Mattie Reynolds (Choctaw Nation of Oklahoma) at (505) 428-5813 or at mattie.reynolds@iaia.edu.
Watch the archive of the livestream during the opening reception.