2023 Spring IAIA President's Convocation and Campus Blessing
Thu, January 26, 11:30 am

–

1:00 pm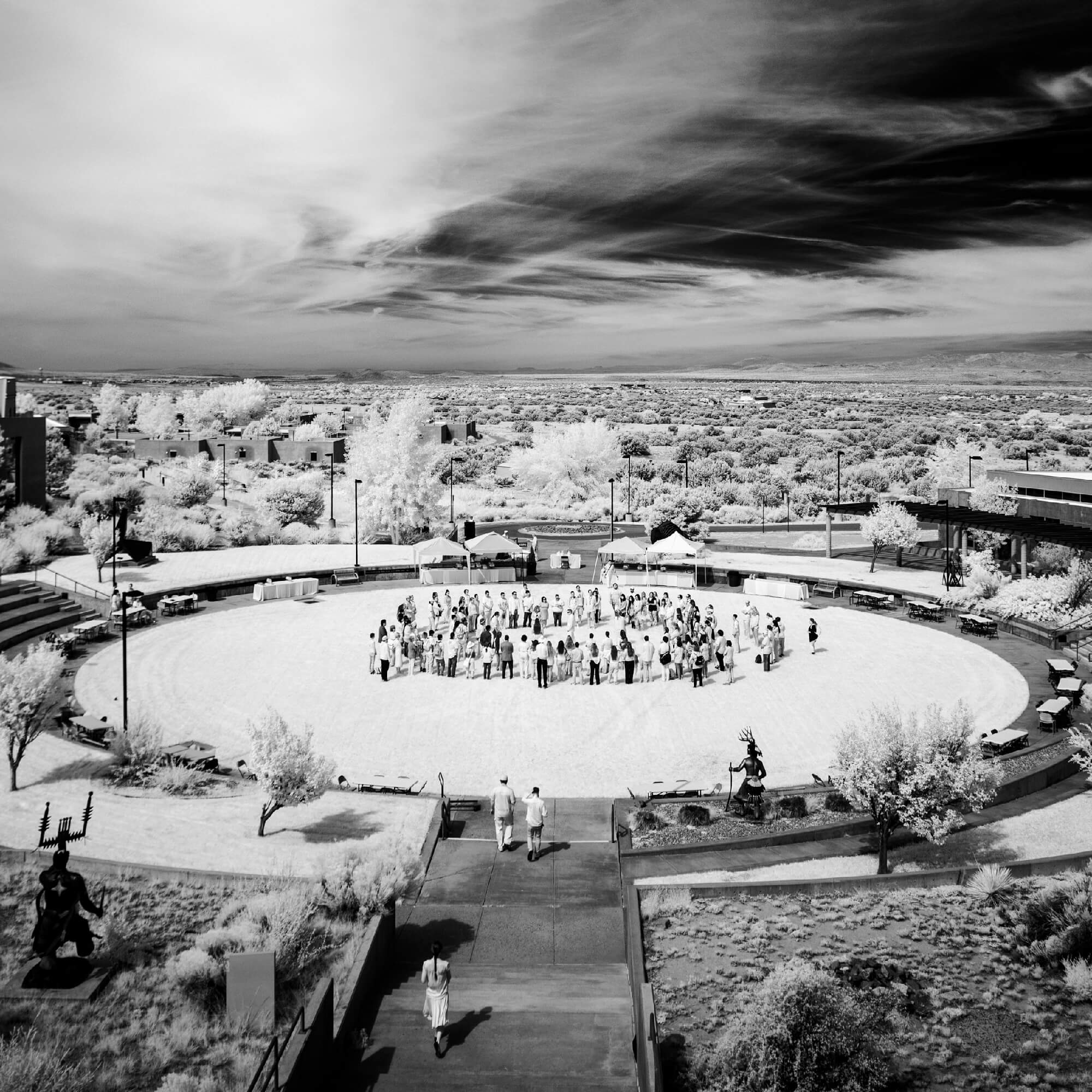 Join the Institute of American Indian Arts (IAIA) on Thursday, January 26, for the 2023 Spring President's Convocation and Campus Blessing. The event will begin at 11:30 am (MDT) in the Dance Circle with a four-directions campus blessing with Alvin Sandoval (Diné), Paul Quintana (Cochiti Pueblo), Shannon Hooper (Pyramid Lake Paiute Tribe), and Delight Talawepi (Hopi).
Following the campus blessing, the event will begin in the Performing Arts and Fitness Center (PAFC) Gym at Noon with a welcome address from IAIA President Dr. Robert Martin (Cherokee Nation) and a keynote address from Shelly Lowe (Navajo), Chair of the National Endowment for the Humanities.
The event will be livestreamed for our off-campus community members here on this web page.
About Shelly Lowe
Shelly C. Lowe is Chair of the National Endowment for the Humanities. Lowe is a citizen of the Navajo Nation and grew up on the Navajo Reservation in Ganado, Arizona. From 2015 to 2021 she served as a member of the National Council on the Humanities, the 26-member advisory body to NEH, an appointment she received from President Obama. Lowe's career in higher education has included roles as Executive Director of the Harvard University Native American Program, Assistant Dean in the Yale College Dean's Office, and Director of the Native American Cultural Center at Yale University. Prior to these positions, she spent six years as the Graduate Education Program Facilitator for the American Indian Studies Programs at the University of Arizona.
Lowe has served in a variety of leadership roles nationally, most recently as a member of the University of Arizona Alumni Association Governing Board and of the Challenge Leadership Group for the MIT Solve Indigenous Communities Fellowship. She has served on the board of the National Indian Education Association and as a trustee on the board for the National Museum of the American Indian.
Lowe holds a Bachelor of Arts in Sociology, a Master of Arts in American Indian Studies, and has completed doctoral coursework in Higher Education from the University of Arizona.
Shelly C. Lowe's biography from National Endowment for the Humanities website.