IAIA Digital Dome—World-Renowned Percussionist Z'EV in Concert
Wed, March 9, 2016, 7:30 pm

–

9:30 pm

|

Free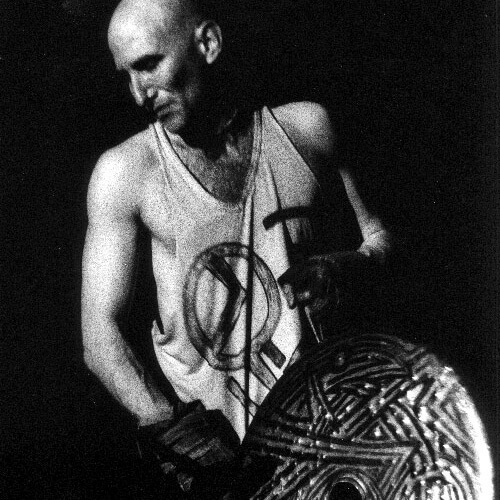 The IAIA Digital Dome will host world–renowned percussionist Z'EV and his latest production "CINEmotion" on Wednesday, March 9, 2016, at 7:30 pm. Free admission and open to the public.
About Z'EV
Z'EV (born Stefan Joel Weisser, February 8, 1951) is an American poet, percussionist, and sound artist. After studying various world music traditions at CalArts, he began creating his own percussion sounds out of industrial materials for a variety of record labels. He is regarded as a pioneer of industrial music.
In 1983, critic Roy Sablosky wrote: "Z'EV doesn't just break the rules, he changes them." Journalist Louis Morra wrote in 1983: "Z'EV is a consummate example of contemporary performance art, as well as modern composition and theater." "Z'EV realizes many of modernist art's ultimate goals: primitivism, improvisation, multi-media/conjunction of art forms, the artist as direct creator."
His work with text and sound has been influenced by Kabbalah, as well as African, Afro-Caribbean and Indonesian music and culture. He has studied Ewe (Ghana) music, Balinese gamelan, and Indian tala.
Source from Wikipedia.