IAIA Performing Arts Presents "Sneaky"
Fri, May 6, 2022, 6:00 pm

–

8:00 pm

|

Free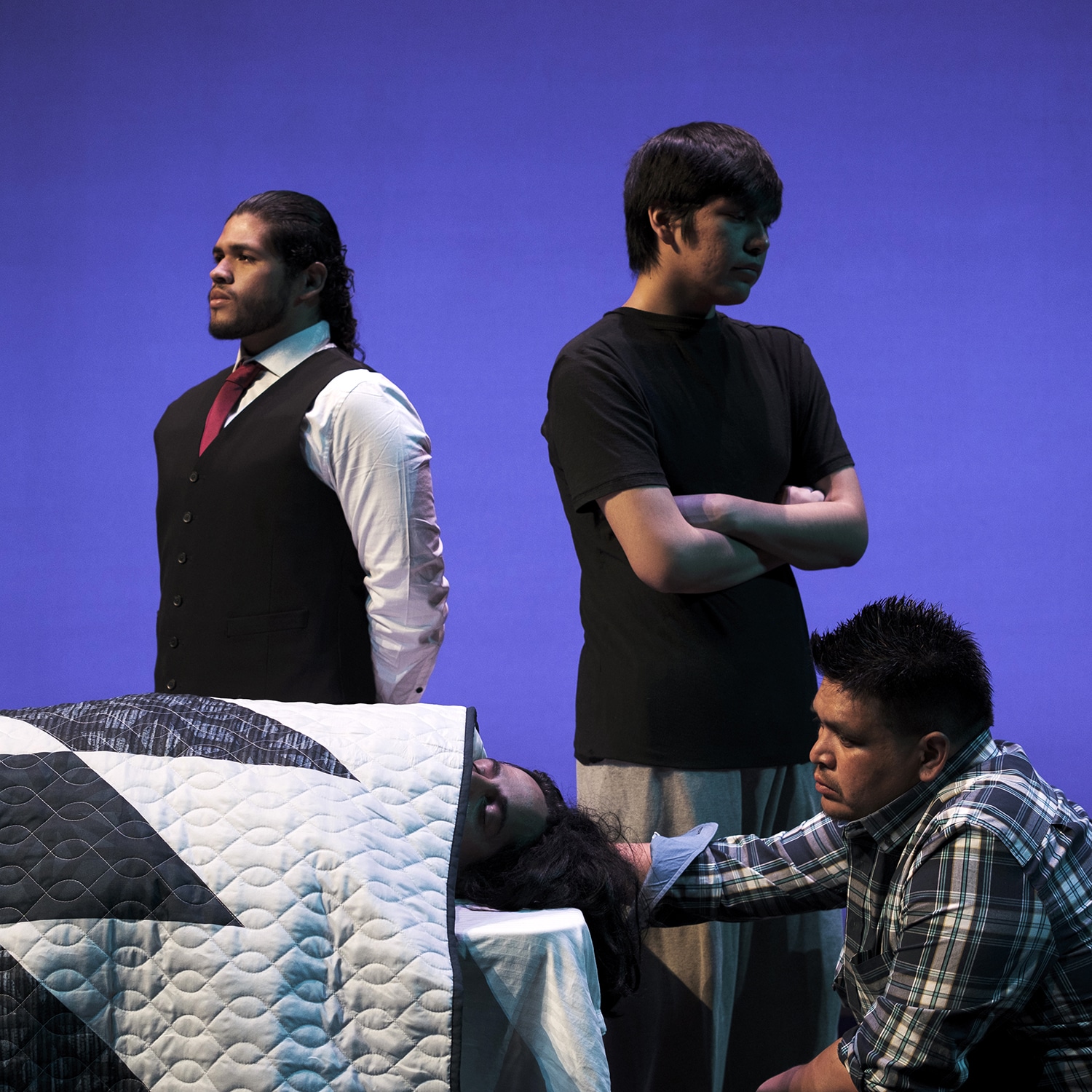 You are invited to join IAIA Performing Arts students in a production dedicated to Assiniboine playwright, actor, author, director, poet, and educator, William S. Yellow Robe Jr., at one of two showings at 6:00 pm May sixth and seventh, in our black box theater. Each evening performance kicks off with Yellow Robe's one-act play, Sneaky, and continues with a series of short plays and vignettes by Yellow Robe and IAIA students.
William S. Yellow Robe Jr. (1962–2021) was the influential and award-winning author of more than 45 that portray the Native experience through keen observation, evocative language, and profound sensitivity. As a former teacher here, his loss is profoundly sad for the IAIA community and the entire theater world.
A past performer in Yellow Robe's Albuquerque-based Wakiknabe theater group, Navajo playwright, filmmaker, and director, Rhiana Yazzie writes, "Bill's plays were for Native people, period. But the honesty, the craft and artistry he channeled into his plays from his life's broken hearts, hard-fought wins, and unexpected deep joy—that was for everyone."
Please join us in celebrating his work and the artistic excellence of IAIA's Performing Arts students. For more information, please contact Performing Arts Chair Jonah Winn-Lenetsky at jonah.winn-lenetsky@iaia.edu.