IAIA A-i-R: Meghann O'Brien and Fritz Casuse—Open Studio
Wed, February 1, 2017, 3:00 pm

–

5:00 pm

|

Free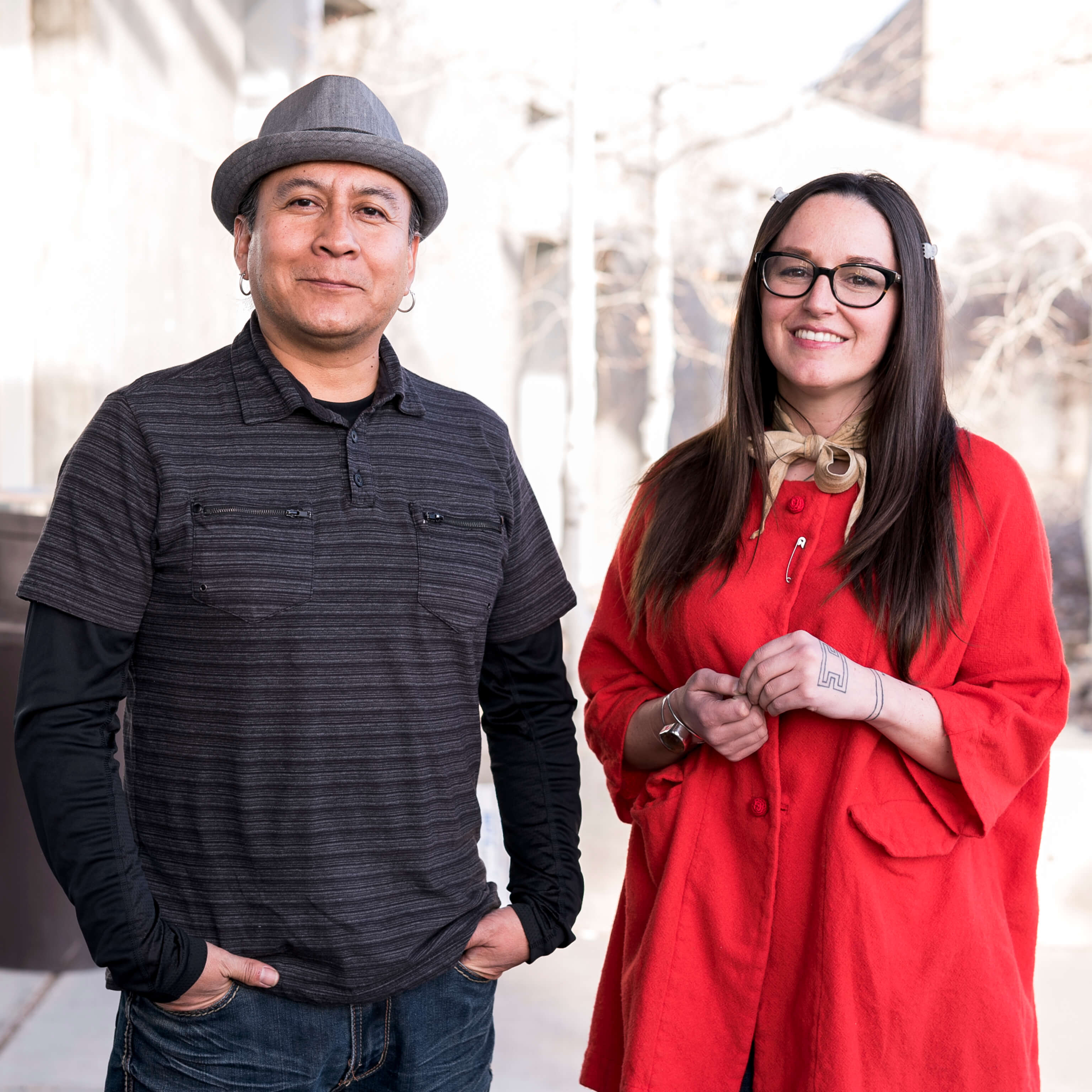 Please join our current IAIA Artist-in-Residence (A-i-R) artists Meghann O'Brien and Fritz Casuse on Wednesday, February 1, 2017 from 3:00–5:00 pm for an open studio session. Stop by their studios to see what they've been working on while here at IAIA.
Free and open to the public—refreshments served at each studio.
Meghann O'Brien
Meghann O'Brien (Cape Mudge/ Kiusta/Haida Gwaii/Irish) is a Northwest Coast weaver working in the traditions of basketry, Yeil Koowu (Raven's Tail) and Naaxiin (Chilkat) textiles. She is descended from the Kwakwaka'wakw village of Weḵa'yi T'sakwa'lutan (Cape Mudge), the village of Kiusta, Haida Gwaii, and Dublin, Ireland. Her name in the Kwakwala language is Kwaxhi'laga—"Smoke Coming Out of the Top of the Big House, Welcoming People to Feast and Potlatch." In the Haida language she carries the name of her maternal great grandmother Ruby Simeon, Jaad Kuujus—"Dear Woman." O'Brien has apprenticed under master weavers and traditional teachers Kerri Dick, Sherri Dick, and William White. Her artistic process is one of devotion to the highest expression of the art form, preferring to allow the weaving to find its own place in the world once completed. Her work is distributed between public and private galleries, museums, collectors, family, chiefs, dancers, and ceremonial people. She travels globally to lecture and demonstrate.
Fritz Casuse
Fritz Casuse (Navajo) is an award-winning jeweler known for his highly complex handcrafted masterpieces. He is also a sculptor and brings this expertise to his jewelry-making, creating highly dimensional and textured jewelry pieces that are fluid and full of movement. Casuse was inspired by his father who, as a carpenter and welder, was always creating things. He is inspired by the act of creation and is always experimenting in his art. His contemporary work is cutting-edge and truly challenges ideas of what Native American jewelry is. A graduate of the Institute of American Indian Arts, Casuse now teaches at the Poeh Arts Center in Pojoaque, New Mexico, educating a new generation of Native jewelers. He has taken home honors from many prestigious shows, including Best of Classification at Santa Fe Indian Market and Heard Museum Market. Originally from Twin Lakes, New Mexico, Casuse now lives in Santa Fe, New Mexico.
Meghann O'Brien and Fritz Casuse will be in residence January 19–February 17, 2017.