IAIA A-i-R: Natalie Ball and Rory Wakemup on "Through Our Eyes" KSFR Radio Show
Tue, April 5, 2016, 4:00 pm

–

4:30 pm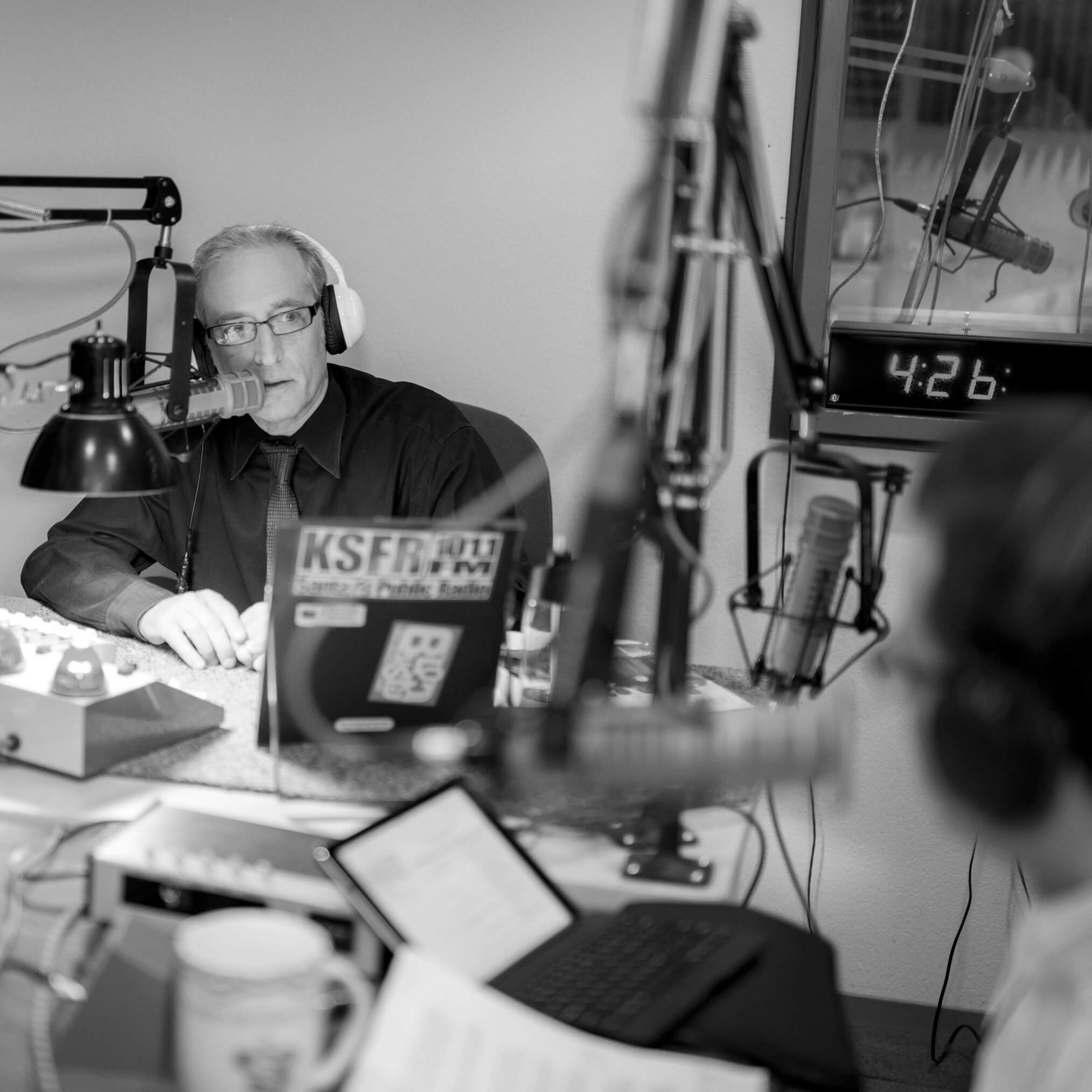 Listen locally at 101.1 FM, or stream worldwide at KSFR.org. Podcast of this and other shows are available at "Through Our Eyes" KSFR Radio Show.
Rory Wakemup
Rory Wakemup (Minnesota Chippewa Tribe) is a Master of Fine Arts graduate from the University of Wisconsin-Madison, 2015. He received his Master of Arts at the University of Wisconsin-Madison in 2014. He received his Bachelor of Fine Arts from the Institute of American Indian Arts Santa Fe New Mexico in 2010.
Wakemup is a multidisciplinary artist whose work turns the script of cultural appropriation on its head. He has morphed his experience in Indian ceremonies with his studio art practice and has become a conduit between conceptual ideas and the materials at hand. Wakemup enjoys playing with the grey areas of what is appropriate in today's society. He was a co-founder of the Humble Experiment, Independent Student Gallery in Santa Fe, New Mexico and was on a panel for Native Underground, sponsored by the Museum of Indian Arts and Culture.
Recently, Wakemup was awarded the "Chazen Museum Prize" over 80 other applicants in the UW Madison MFA program for his MFA show "Kill the Idiot Save the Fan" and was featured on Wisconsin Public Televisions "Wisconsin Life". Wakemup was featured on the front page of the Wisconsin State Journal and had the cover article on the "Sundays Best" section Journal and a plethora of other accolades acquired from his student work as a Master of Fine Arts.
Natalie Ball
Natalie Ball (Modoc and Klamath Tribes) was born and raised in Portland, Oregon. She has a BA in Ethnic Studies from the University of Oregon and she furthered her education in New Zealand at Massey University where she attained her MA in Maori Visual Arts. Ball currently resides with her three children on the Klamath Tribes' former reservation.
Ball is an indigenous artist who examines internal and external discourses that shape Indian identity through contemporary art. She believes historical discourses of Native Americans have constructed a limited and inconsistent visual archive that currently misrepresents our past experiences and misinforms current expectations. She excavates hidden histories, and dominant narratives to deconstruct them through a theoretical framework of auto-ethnography. Her goal is to move "Indian" outside of governing discourses in order to rebuild a new visual genealogy that refuses to line-up with the many constructed existences of Native Americans.
Because auto-ethnography refers to the self, Ball's identity as a descendent of African slaves, an English US soldier, and as a great great granddaughter of Kientpaush, also known as Captain Jack who led Modoc resistance during the Modoc War of 1872, informs her work. Within the thematic focus of her work and her descendancy, it is here where her artistic approach and interest lies. Her work is always in discussion with racial narratives critical to understanding both the self and the nation and necessarily, our shared experiences and histories.
Rory Wakemup and Natalie Ball will be in residence March 23–April 25, 2016.