In Plain Sight: The Art of IAIA Faculty and Staff
Mon, February 3, 2020

–

Thu, February 20, 2020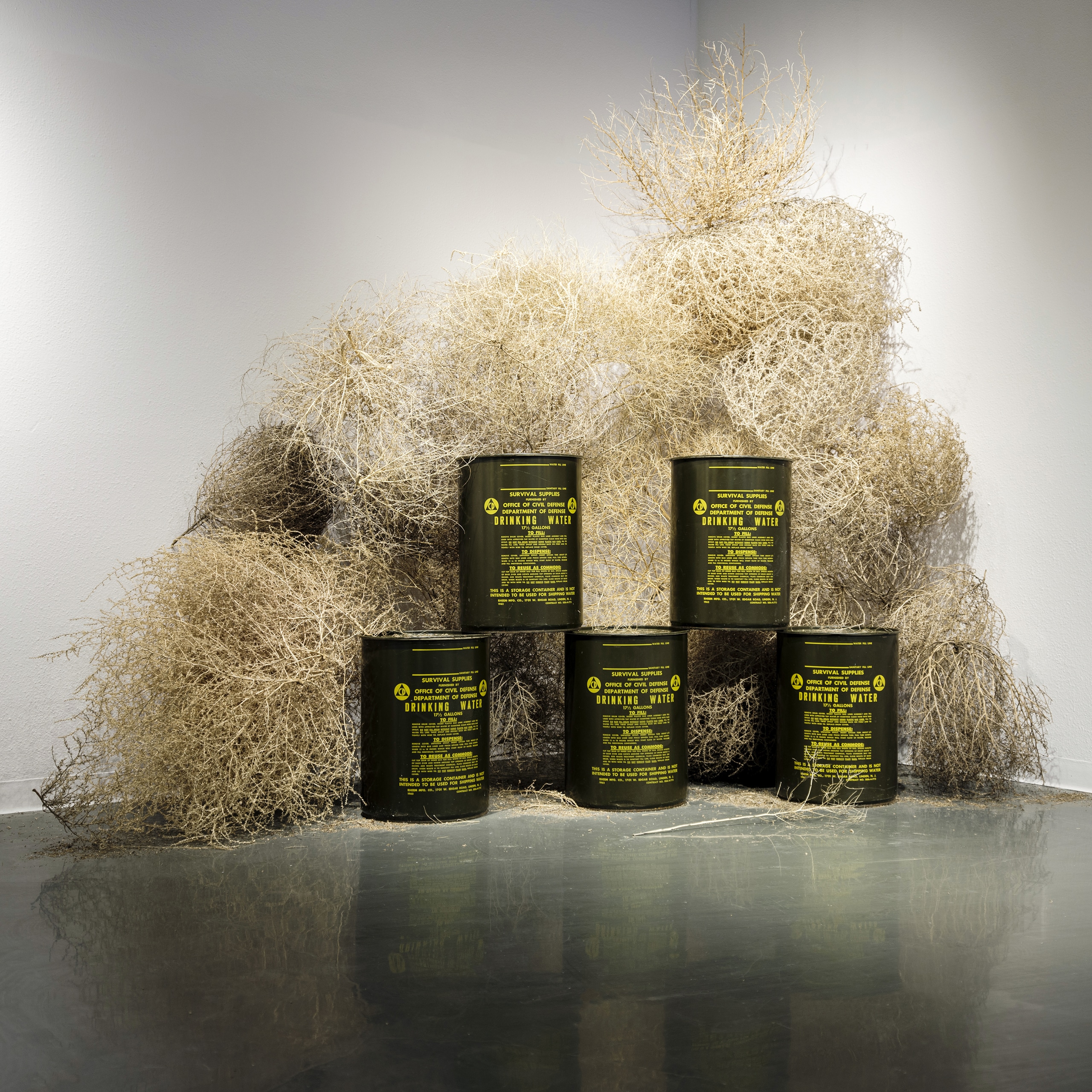 Each and every day, the Institute of American Indian Arts' (IAIA) faculty and staff work tirelessly to make the campus and museum an epicenter of Native American art and learning. But how often are these educators, administrators, and museum professionals afforded a moment in the spotlight? In Plain Sight aims to showcase the talent and diversity of work from these artists who generously share their passion and expertise with our community. It is their knowledge and guidance that shapes IAIA and its students into leaders in the arts. For that, we offer thanks.
In Plain Sight: The Art of IAIA Faculty and Staff is on view in the Balzer Contemporary Edge Gallery from February 3–20, 2020.
For more information, please contact Balzer Contemporary Edge Gallery Director Mattie Reynolds (Choctaw Nation of Oklahoma) at (505) 428-5813 or at mattie.reynolds@iaia.edu.
Participating Artists
Neal Ambrose-Smith (Salish-Kootenai/Métis/Cree/Sho-Ban)
Justin Brierly
Eric Davis
Charlene Carr (Laguna Pueblo)
Jon Carver
Janessa Chinana (Haida Nation)
Eliza Combs
Anthony Deiter (Plains Cree/Saulteaux)
Matt Eaton
Lara Evans (Cherokee Nation)
Jeff Kahm (Plains Cree of the Little Pine First Nation)
Erica Lord (Athabaskan/Inupiat)
George McA Hughes
Paul Moore (Chickasaw)
Nona Naranjo (Santa Clara Pueblo)
Mayumi Nishida
Kim Parko
Eileen Olivieri
Jason S. Ordaz
Andrea Otero
Darby Overstreet (Diné)
Sage Paisner
Daisy Quezada
Anne Rocheleau
Jessie Ryker-Crawford (Minnesota Chippewa)
Arista Slater-Sandoval
Greg Spalenka
Ruby Troup
Stephen Wall (White Earth Reservation)