Mą'ii Narratives: Coyote
Wed, October 31, 2018

–

Wed, January 23, 2019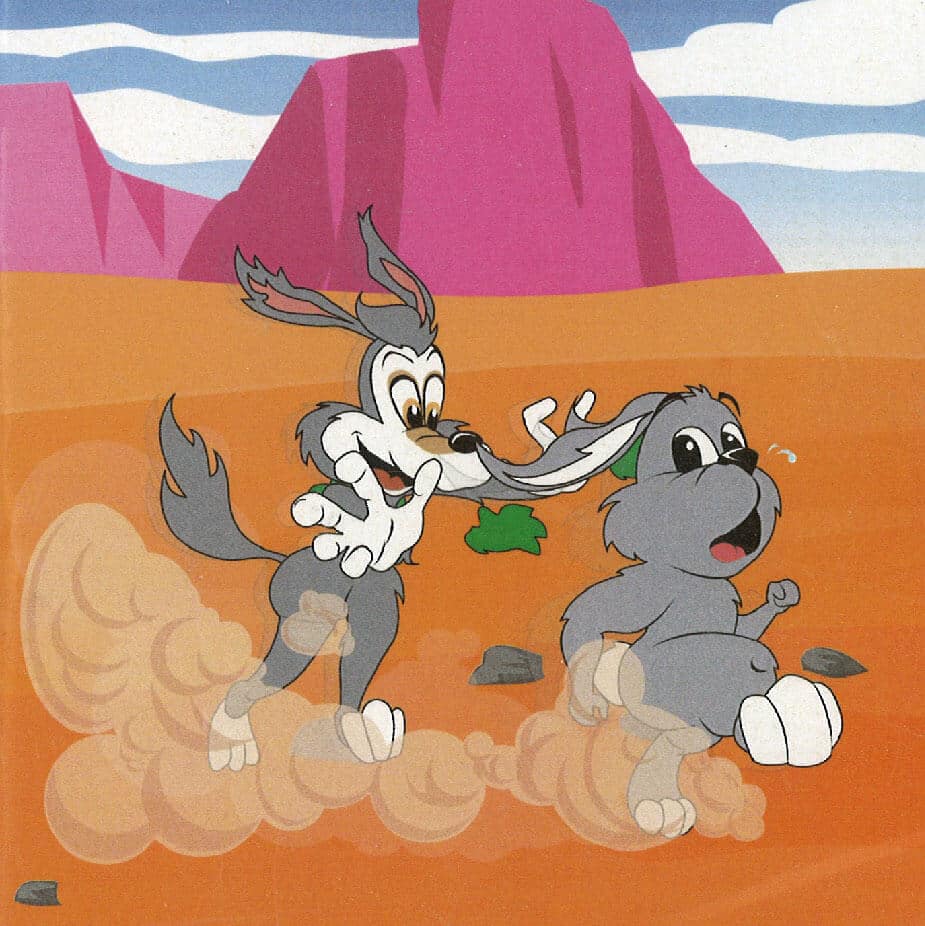 53 minutes, 1974
Animation has been a part of everyday life in mainstream America and Native American communities for decades. Contemporary Indigenous artists, animators, actors, directors, producers, and script writers, now more than ever, offer audiences a new angle on Native American culture in developing animation to voice Indigenous narratives both present and traditional. Native people have a wonderful respect for animation and understand the influence and power it has.
As a child, in the early 70's, MoCNA's Program Manager Andrea Hanley (Navajo), was forever changed by what has became a favorite animated film series called Navajo Coyote Tales, which at that time was shown to every first grader at Window Rock Elementary School on the Navajo Nation. The films, made entirely in the Navajo language, stand the test of time as a vehicle for learning the Navajo language and for understanding traditional core cultural values. They were created for Navajo children and adults but have a universal appeal and can be enjoyed by many different audiences. "This was an important and innovative project which happened nearly forty years ago and had such a great impact on generations of Navajo people including myself" says Hanley.
Based on traditional Navajo stories which have been told and passed along generations upon generations, they are an integral part of Navajo oral tradition. Coyote stories have been used to teach the young and are reminders to living a good life. Folded in humor and misadventure, the listener/reader learns that the results of Coyote's selfishness, greed, tricks, and deceit are often painful and humiliating. Through frequent re-counting, Navajo children learn at a young age how to behave appropriately. The coyote is a classic iconic American animal, producing the oldest body of literature in North America in the form of Native and Non-Native coyote narratives from as far back as ten thousand years. Navajo cultural observances for coyote stories are intended for winter story-telling season specifically October through February.
The films represent a significant slice of film history and Native American animation history. Kent Tibbetts, the Director of the San Juan School District Media Center in Moab, Utah, a small community in southeast Utah near the Navajo Nation, and Don Mose, Jr., who was a Navajo cultural consultant, worked with Computer Image Corporation (CIC), a Denver-based firm who was at the time pioneering computer animation. They offered to create Coyote Tales in an experimental capacity and ultimately creating five 16 mm animated films. The project became a collaborative effort involving Navajo art students, elders, cultural consultants of San Juan School District, and CIC technicians. Funding for the project came from Utah Navajo oil royalties and were produced in part by a grant from the Utah Division on Indian Affairs Elementary and Secondary Education. Act. 1965., Title I and VII.
Navajo Coyote Tales: From Legend to Film
This documentary provides the history of the Coyote Tales animated series of films. Narration takes viewer through the process of what was cutting-edge computer animation technology of the early 1970s. Process involves student artists, cultural consultants, and a Denver computer animation firm. Community Members Irving Toledo, the voice of Coyote, Jim Dandy Sr. the narrator, and Don Mose, Jr and Herbert Frazier voiced the rest of the animals.
Coyote and the Horned Toad
Horned Toad has a beautiful field of corn, which he has cared for all summer. When Coyote sees the corn is ready to roast, he demands that Horned Toad give him the corn from his field.
Coyote and Beavers
Coyote begs the Beavers to let him join their hoop game. The Beavers warn Coyote about the risks of playing, but Coyote insists that he can play the game better than the Beavers.
Coyote and the Skunk
A hungry Coyote teams up with Skunk to try and trick Prairie Dogs, and ultimately have a good dinner.
Coyote and the Rabbit
What happens to the Coyote when he tries to take Rabbit from his den?
Coyote and the Lizards
Coyote begs Lizards to include him in their game.
We want to thank our partner, the San Juan School District Heritage Language Resource Center (HLRC) for the showing of these films. The HLRC has been in existence for over forty years and offer reading materials, flashcards, posters, vocabulary games, beginning readers, traditional stories in Navajo and English, CDs of traditional songs and stories and DVDs. They offer Navajo language materials for the students, educators, health care facilities, and families of San Juan County Utah and across the Four Corners region. San Juan School District serves over 3,000 students in 12 schools. The series of films and additional resources and books are available from the San Juan School District Heritage Language Resource Center.