MoCNA Literary Session with "Exposure" Artists
Thu, December 16, 2021, 4:00 pm

–

5:00 pm
Event Navigation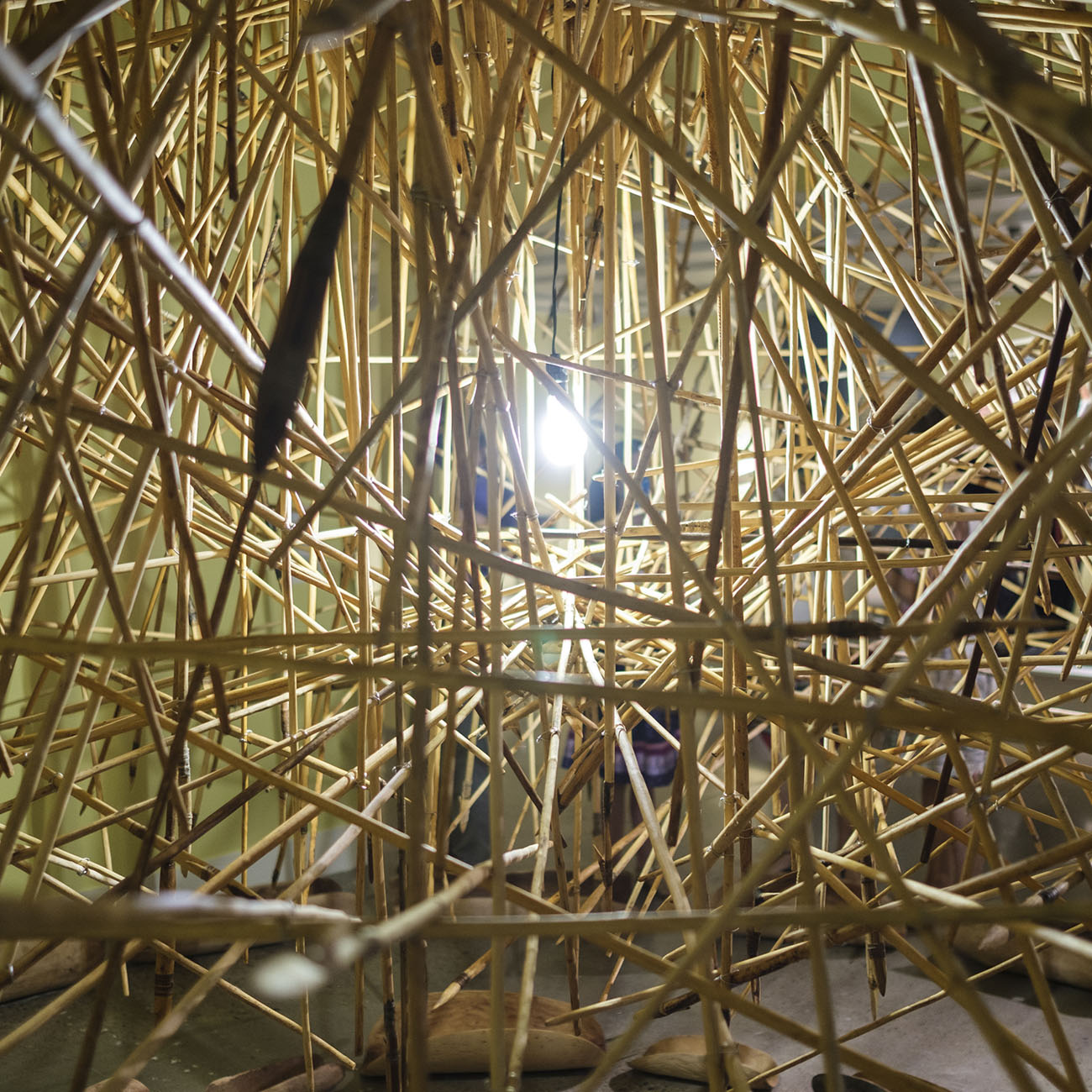 Please join the IAIA Museum of Contemporary Native Arts (MoCNA) for a poetry reading featuring current Exposure artists Dan Taulapapa McMullin (Samoan) and No'u Revilla (Kanaka Maoli) as well as Mā'ohi author and activist Chantal Spitz as they read selections from their own work.
To receive a Zoom link to attend the event, register for the event. For more information, please contact MoCNA Senior Manager of Museum Education Winoka Yepa (Diné) at (505) 428-5907 or winoka.yepa@iaia.edu.
About the Poets
Dan Taulapapa McMullin (Samoan) is an Indigenous fa'afafine artist from Sāmoa i Sasa'e, living in Muhheahconneock (Hudson, NY) and Hopoghan Hackingh (Hoboken, NJ). Their 2013 collection of poetry Coconut Milk was in the top ten books of the American Library Association's Rainbow List. McMullin's work is currently on exhibition in Exposure at MoCNA. Their new work will be in the upcoming 2022 Hawai'i Triennial.
Noʻu Revilla (Kanaka Maoli) is an ʻŌiwi (Hawaiian) poet, performer, and educator. Born on the island of Maui, she currently lives and loves on Oʻahu. Her debut book of poems Ask the Brindled won the 2021 National Poetry Series and will be published by Milkweed Editions in the fall of 2022. Her poetry has also been featured or is forthcoming in Poetry, Lit Hub, ANMLY, Beloit, the Honolulu Museum of Art, and the Library of Congress. She has performed throughout Hawaiʻi as well as in Canada, Papua New Guinea, and the United Nations. She is an Assistant Professor at the University of Hawaiʻi-Mānoa, where she teaches creative writing with an emphasis on ʻŌiwi literature, spoken word, and decolonial poetics. In the summer of 2019, she had the privilege of teaching a poetry workshop on the first day of classes at Puʻuhuluhulu University while standing with her lāhui to protect Maunakea. She is also a lifetime student of Haunani-Kay Trask. Her work can be read on her website www.nourevilla.com.
Chantal Spitz (Te Ao Mā'ohi) was born in 1954 in Pape'ete. After studying abroad, she returned to Tahiti. She worked first as a secretary and then as a teacher. She has been highly critical of French neo-colonialism. She has been involved in the Polynesian literary magazine Littérama'ohi.