Sallyann Paschall and Alex J. Peña: The Place Between
Sat, January 25, 2014

–

Mon, March 31, 2014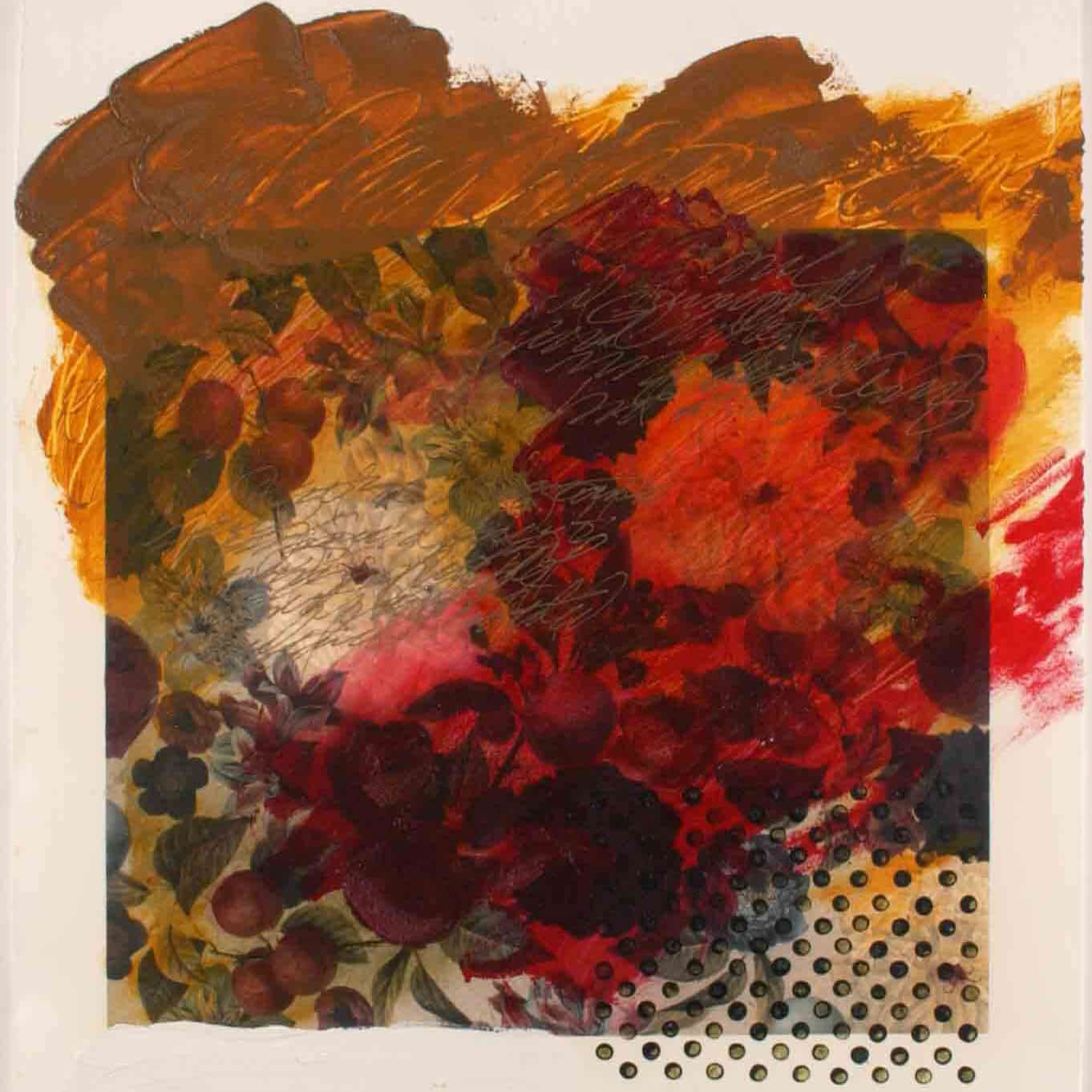 The two-person exhibition The Place Between draws from and expands upon the conceptual basis of the original multiple supported by the printmaking process and potential for creative manipulation to interpret a sense of place. Paschall's approach utilizes a base of intaglio ImagOn and lithographic prints that include crystal forms found in the geologic minerals of Smoky Mountain and Oklahoma ore deposits. Peña likewise uses a variety of printmaking media and focuses on his conceptual notions of finding place in an uncertain atmosphere and the resultant visual language used to describe his uncertainties.
The Place Between represents a collaboration of unique ideologies and aesthetic connections to the spaces they explore, experience and imagine.
About the Artists
Alex J. Peña was born in Lawton, Oklahoma and is an enrolled member of the Comanche Nation. He received his BFA in 2006 from Cameron University in Oklahoma and MA and MFA in Studio Arts and Printmaking from the University of Wisconsin-Madison in 2009. Peña's work has been exhibited nationally and he has participated in international group shows in the Ukraine; Ekaterinaburg, Russia; Novosibirsk, Siberia and Shanghai, China. Peña currently resides, continues his art practice, and teaches printmaking and drawing in Santa Fe.
Sallyann Paschall, an enrolled member of the Cherokee Nation, was raised in Oklahoma, and now resides in New Mexico. Her art encompasses painting, prints, and mixed media. Paschall has studied art, anthropology, and geology, following her lifelong interests in these subjects and obtained a Master's in Studio Art, with a focus on painting and ceramic sculpture, and a Masters of Science in structural geology. Her work has been widely exhibited and is held in collections in the United States and abroad. She has also won numerous awards at both the Heard Museum Indian Fair and Market, and the Santa Fe Indian Market.