Santa Fe Plaza Concert Series' Native Showcase
Mon, August 16, 2021, 6:00 pm

–

8:00 pm

|

Free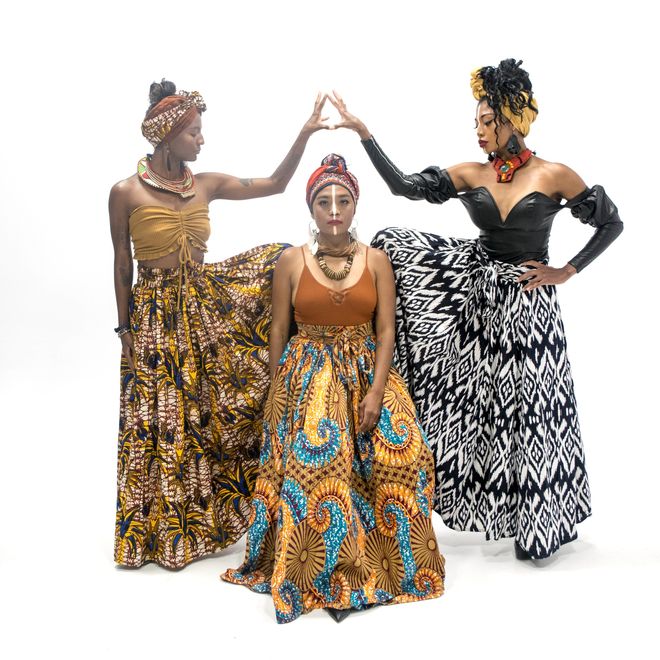 Live music is back in Santa Fe, and the Institute of American Indian Arts (IAIA) is sponsoring a show for the Santa Fe Plaza Concert Series titled Native Showcase which features local Indigenous bands Lindy Vision and Sihasin. Additionally, select Low Residency MFA in Creative Writing (MFACW) Alumni will read poetry and fiction during the event. This free show will take place at the Santa Fe Plaza, located in the heart of downtown Santa Fe, New Mexico, on Monday, August 16, 2021, at 6 pm.
Lindy Vision is an indie rock trio from Albuquerque, New Mexico, formed by sisters Dorothy Cuylear (Jicarilla Apache, African American), Natasha Cuylear (Jicarilla Apache, African American), and Carla Cuylear (Jicarilla Apache, African American). Called "one of the most vital and promising bands in the state" by Luke Henley of the Santa Fe Reporter, Lindy Vision is heavily influenced by bands like The Clean, David Bowie, T.Rex, Radiohead, and The Strokes. Their newest EP, Adult Children Part II, which is a companion piece to the 2019 EP, Adult Children Part I, explores life as adult children of alcoholics. Inspired by Dr. Janet Woititz' book, Adult Children of Alcoholics, Lindy Vision has crafted two strikingly honest records with sweeping, synth-heavy soundscapes that serve as pillars of empowerment and acceptance.
Sihasin, formed by siblings Clayson Benally (Diné) and Jeneda Benally (Diné), is an indie punk rock band from Black Mesa on the Navajo Nation in Northern Arizona. As brother and sister, they were born into the heart of a political land dispute in which a fence separated them from their traditional homeland and family. They grew up protesting this separation and the environmental degradation and inhumane acts of cultural genocide against their traditional way of life, and this activism is reflected within their music. "Sihasin" means "hope and assurance" in Diné, and conveys the band's hope for equality, healthy and respectful communities, and social and environmental justice. The band combines harmony vocals with bass and drums, in a style rooted in Native, rock, punk, and world music.
Now stewarded by AMP Concerts, the Santa Fe Plaza Concert Series—formerly the Santa Fe Bandstand—is an annual free summer concert series inviting Santa Feans and visitors alike to gather and enjoy great live music together in the 400-year-old historic heart of Santa Fe. AMP Concerts, founded in 2004, provides innovative and inspiring arts programming to diverse audiences across New Mexico with concerts, movies, and community events. AMP believes that music creates community, preserves culture, acts as medicine, and facilitates human connection.