Stands with a Fist: Contemporary Native Women Artists
Sat, May 25, 2013

–

Wed, July 31, 2013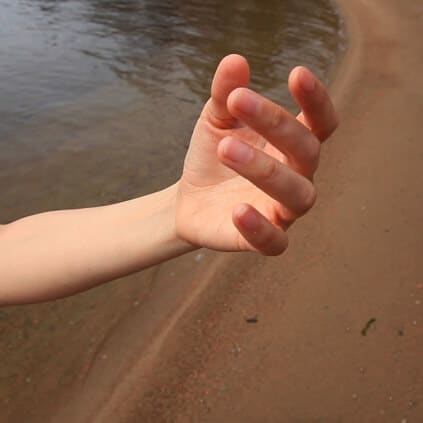 Stands with a Fist is a multi-disciplinary art exhibition that is a unique platform for cultivating, celebrating, and declaring a continual presence of visual expression created by contemporary Native women artists. The exhibition demonstrates the ways that women boldly fit into, redefine, or turn upside down the usual categories of art and art-making, while re-interpreting and drawing from their rich cultural heritage. Collectively, their work expresses a unique Indigenous relationship to the land, contemporary worldview, and sense of obligation to their culture.
In bringing these artists together, Stands with a Fist bears witness to the strength of diverse cultural influences, individual experiences and the intellectual and creative activism expressed by Native women artists working today.
In conjunction with Stands with a Fist: Contemporary Native Women Artists, MoCNA has commissioned artist Nanibah 'Nani' Chacon to create a new mural in the Allan Houser Art Park.
About the Artists
Melanie Yazzie is a printmaker, painter, and sculptor whose work draws upon her rich Diné (Navajo) cultural heritage. Her work follows the Diné dictum "walk in beauty"—literally meaning, creating beauty and harmony.
Merritt Johnson is a multidisciplinary artist. Her work grapples with marginalization from the perspective of an Indigenous woman; currently manifesting as an exploration of monsters, decoration, and disguise.  Additionally, her practice considers material limitation, mediation of experience, clumsiness of being, and the meanness of survival.
Gina Adams work focuses primarily on her mixed heritage of Ojibwe and Lakota, Lithuanian, and Irish bloodlines. Her work involves much research and travel, where she places herself in landscapes that are both ancient and modern.
Tanya Lukin Linklater originates from the Native Villages of Port Lions and Afognak in the Kodiak archipelago of southwestern Alaska. Based in northern Ontario, her practice spans experimental choreography, performance, installation, text, and video. Her work often engages with notions of revitalization through deconstructive and reconstructive performative practices.
Lindsay Delaronde, a Mohawk woman, born and raised on the Kahnawake reservation, is an emerging multi-disciplinary artist who constructs Indigenous perspectives within Western society to bring forth truth and reconciliation through the act of creation and visual understanding.
Natalie Ball is a Modoc/Klamath Portland-based artist. Her genealogy informs her attempts to unsettle old foundations by loosening ideological attachments belonging to race and experience by moving history outside of hegemonic discourses. Her work invites participation in a new auto-ethnographic narrative, a new history, and a new manifestation for a critical way to understand America.
Nanibah "Nani" Chacon is a Diné (Navajo) and Chicana artist. She uses an archetype of female characters to explore ideas of feminism, sexuality, form, shape, design, color, subtlety, softness and power, culture, traditionalism and modernism, encompassed in what could only be the attributes of a woman.
Curator
Ryan Rice
Tanya Lukin-Linklater, In Memoriam (still), 2013. Courtesy of the artist.