Steven J. Yazzie: The Mountain
Thu, August 15, 2013

–

Tue, December 31, 2013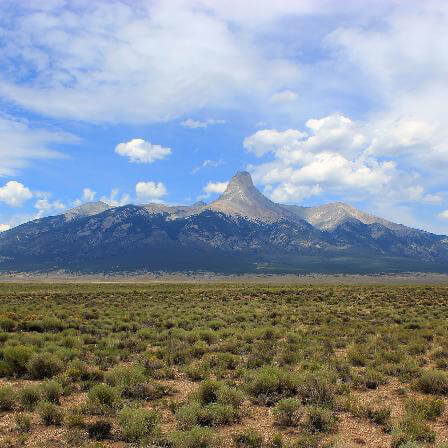 Steven J. Yazzie's work is about land, as a place of personal reflection, a framework for Indigenous cultural relevance, and a point of reference to changing politics related to urbanization.
For the exhibition The Mountain, Yazzie recognizes place as an entity with multidimensional interpretations and has become an essential location for his creative investigations as a source of history, knowledge and power. The new installation includes sculpture, painting, digital photographic prints, and a multichannel video to build experiential entry points into the various narratives associated with the 'mountain'.  One notable component in the exhibition comprises of a three-channel video (Looking For Tsosido), which explores the narrative of process and journey.  Tsosido, a word with unknown meaning, was Yazzie's father's nickname when he was a child. This gap or mystery in his family history has become one point of departure in the larger story in the work. Tsosido therefore functions as a point of personal reference, an evolving polymorphous mythology, containing framework for building a new relationship with personal history in the context of a culturally significant place and the subjectivity of transient action.
About the Artist
Steven J. Yazzie (b.1970 Newport Beach, California), lives and works in Phoenix, Arizona. Yazzie is currently completing his Bachelor of Fine Arts at Arizona State University and studied at the Skowhegan School of Painting and Sculpture, Maine. He has also served honorably with the United States Marine Corps. Yazzie has been a part of numerous regional, national, and international exhibitions. Most notably he has exhibited at the Museum of Modern Art, National Museum of the American Indian, National Gallery of Canada, Art Gallery of Ontario, the Museum of Contemporary Native Arts and throughout Arizona.
Cover Photograph: Steven Yazzie, Sianca Bajinnin Butte, 2013, digital print.