Sum of Shadows—Reception and Artist Talk
Sat, June 8, 2019, 3:00 pm

–

5:00 pm

|

Free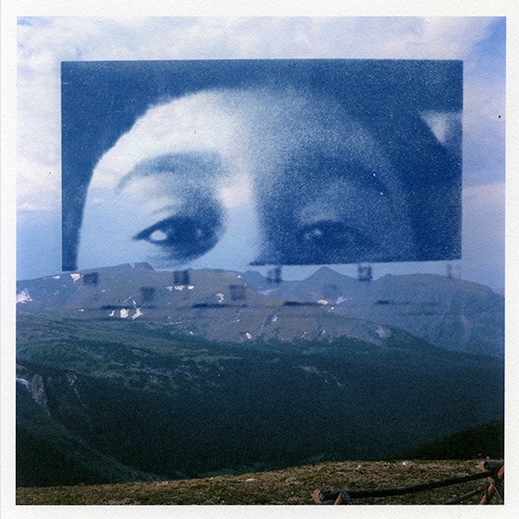 Sum of Shadows is an investigation into the memories carried with photographic artist Arista Slater-Sandoval from her childhood into adulthood, and the hidden influences they hold. Interactions of the past transfer weight into the present and suddenly Slater-Sandoval feels the heaviness. In this series, cyanotype film stills from her childhood are overlaid with contemporary images to build complex connections between past and present.
Childhood is the incubation chamber for Slater-Sandoval's personality. Family, race, gender, and social class coalesce to create her identity. With an identity not understood, answers are sought after in the past—learning of her past self ultimately helps Slater-Sandoval learn of her present self.
Artist Statement
I work at the intersection of alternative photographic processes and contemporary media. By using photography as a base from which to experiment, along with contemporary methodologies, I create image-based mixed media works. My work is largely autobiographic, it is an alternate venue for the impulse to confess, an offering of the revealed, personal experience when words are not enough.
Direct manipulation of images, alternative substrates, and organic materials articulate distress and pleasures I have experienced. I do not focus on the negativity of heartbreak or the singularity of a relationship or experience, but use the extremes of experiences as fodder for creative interpretation of daily life. Using found and collected materials, works take on a deconstructed cultural memory while reconstructing personal history. The use of alternative photographic processes and nontraditional image presentation are as important as the index of the image itself in conveying layered human experiences. The varied processes are my methods and language of communicating my compulsory efforts of human will.