Terran Last Gun: Color Play
Sat, August 1, 2020, 8:00 am

–

Sun, November 1, 2020, 5:00 pm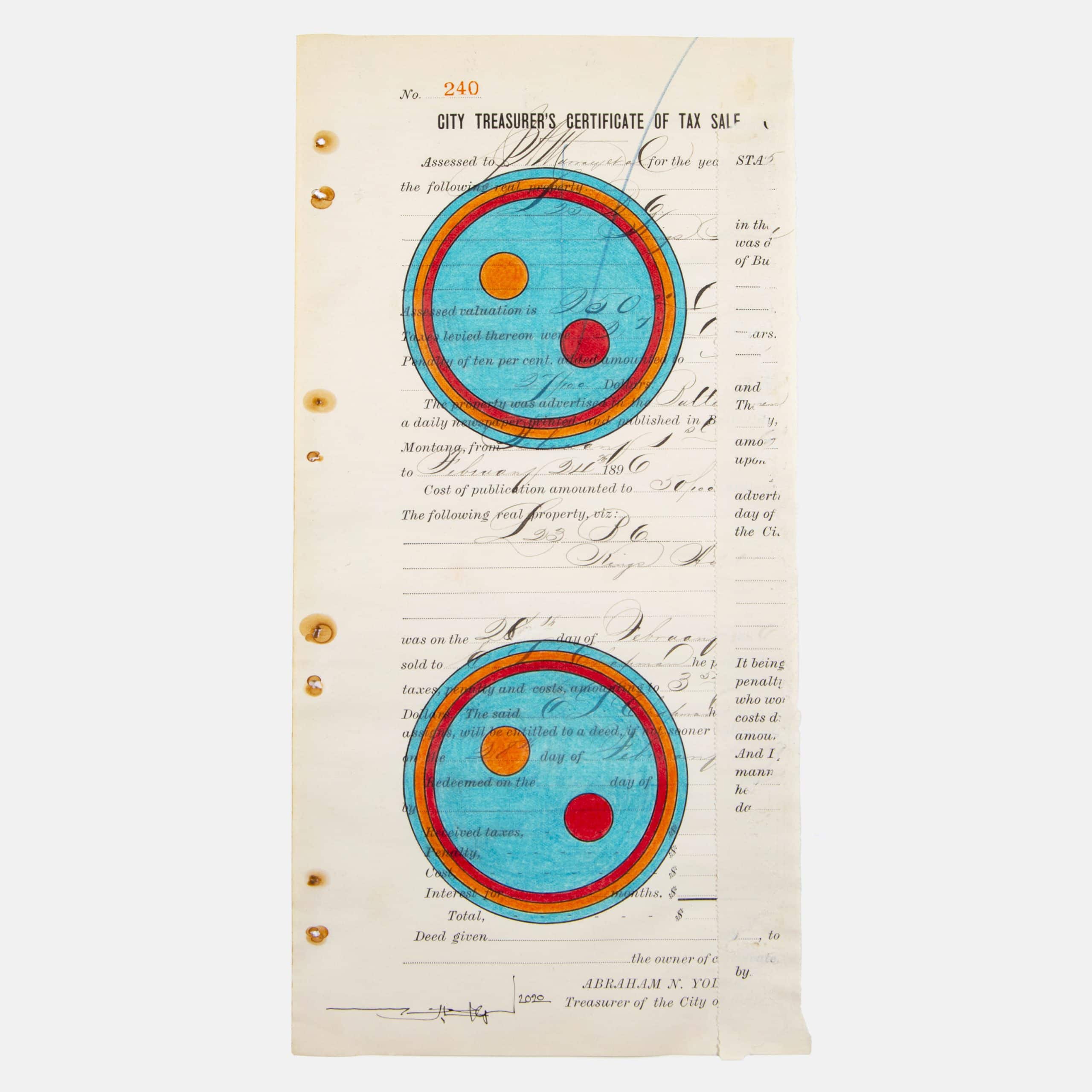 With a focus on bright colors and his signature circular designs, Terran Last Gun's (Piikani) Color Play brings together modern media, antique paper, and ancient abstraction to create a one-of-a-kind art experience. Color Play will be on view to the public August 1–November 1, 2020. Please call (505) 428-5912 or email store@iaia.edu for more information.
About Terran Last Gun
Terran Last Gun (b. 1989) is a Piikani (Blackfeet) citizen and visual artist working in printmaking, painting, photography, and ledger drawing. With an emphasis in the technique of serigraphy, Last Gun's work is a visual interpretation of nature, the cosmos, cultural narratives, and recollections in reduced geometric aesthetics, and vibrant energetic color harmonies. He often references Piikani painted lodges and visual iconographic vocabulary to explore the varying relationships between color, shape, nature, and sky.
Born in Browning, Montana, Last Gun received his AS degree from the Blackfeet Community College in 2011, and his BFA in Museum Studies and AFA in Studio Arts from the Institute of American Indian Arts (IAIA) in 2016. He is a recipient of awards from the First Peoples Fund, 2020 Artist in Business Leadership Fellowship, Santa Fe Art Institute, 2018 Story Maps Fellowship, and the Museum of Indian Arts and Culture 2016 Goodman Aspiring Artist Fellowship. He currently lives and works in Santa Fe, New Mexico.