Tom Jones: Unrelenting Spirits
Thu, June 4, 2020

–

Sun, March 28, 2021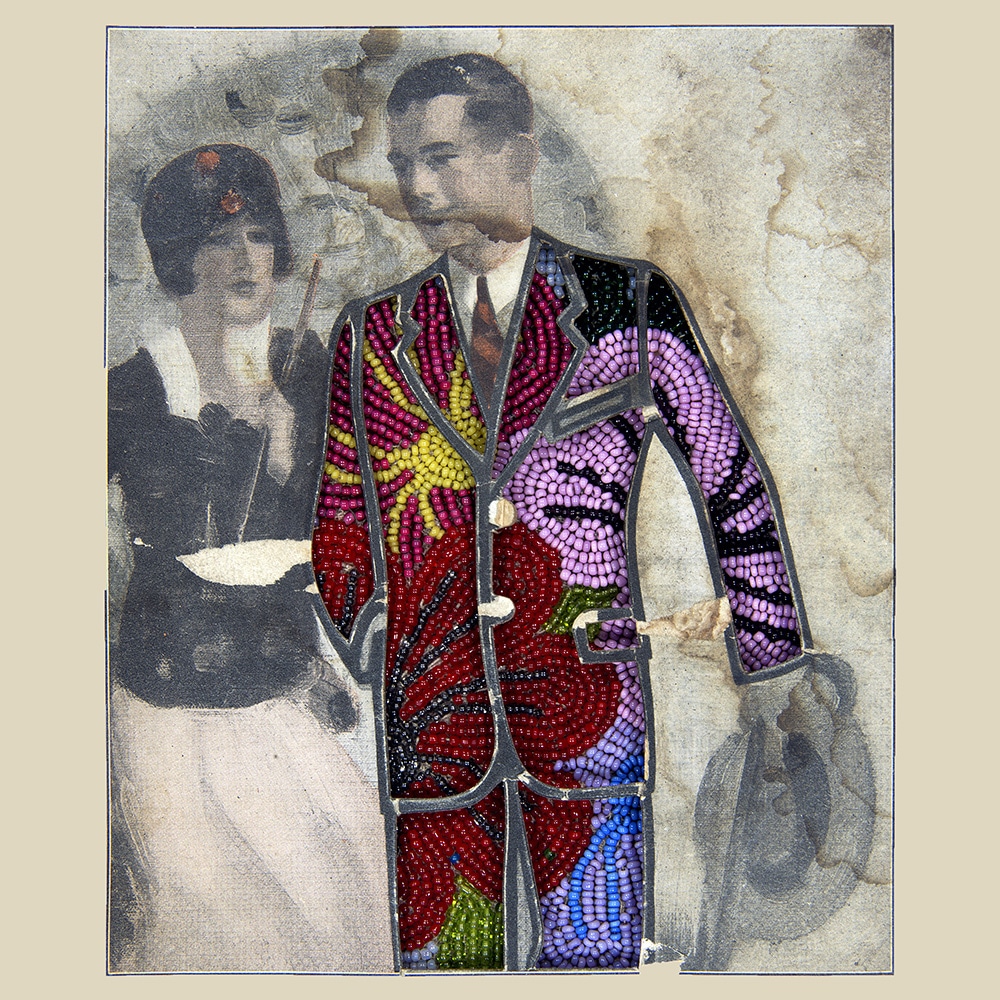 Strong Unrelenting Spirits features new works from Tom Jones' series of portraits that are rooted in his Ho-Chunk identity. The works extend the boundaries of photography by incorporating beadwork directly onto the photographs. According to Jones, "the use of Ho-Chunk floral and geometric designs is a metaphor for the spirits of my ancestors who are constantly looking over us." Jones' photographs examine identity and geographic place with an emphasis on the experience of American Indian communities.
The exhibition also includes recent works from his Studies in Cultural Appropriations series, which explores how American Indian culture is represented through popular culture, fashion and design, raising questions about these depictions of identity. All Studies in Cultural Appropriations use a found black and white image of a 1920s couple. Jones beaded the suit of the male figure in different Native American designs, addressing the issue of cultural appropriation especially in the fashion industry.
About Tom Jones
Tom Jones is a Professor of Photography at the University of Wisconsin-Madison. He received his MFA in Photography and a MA in Museum Studies from Columbia College in Chicago, IL. He participated in the IAIA Artist-in-Residence (AiR) program in 2019. Jones is a co-author on the book People of the Big Voice, Photographs of Ho-Chunk Families by Charles Van Schaick, 1879–1943. His works are in the collections of the National Museum of the American Indian, Polaroid Corporation, Sprint Corporation, The Chazen Museum of Art, The Nerman Museum, and Microsoft.