The IAIA Museum of Contemporary Native Arts (MoCNA) Vision Project is a Ford Foundation initiative whose goals are to establish an Indigenous discourse that reflects the vibrancy and potency of the contemporary Native arts field at its most current level of activity. The Vision Project serves as a platform to chart the future direction of the field, thus acknowledging Indigenous creativity as a complex and layered space for cultural expression. Under the Museum's leadership, the Vision Project produced a book, a multimedia website, an educational resource guide, short film, and an exhibition.
Manifestations: New Native Arts Criticism
The edited volume Manifestations: New Native Arts Criticism addresses the most pressing concerns in the field of contemporary Native arts practice, including the nature of place, identity debates, pedagogy, vocabulary, professional standing, and our global presence. As the central training institution for emerging Native artists, poets, filmmakers and museum studies professionals nationally for the past fifty years, the Institute of American Indian Arts is the authority on Indigenous aesthetic practice in Native North America. Not since the Heard Museum's 1992 Shared Visions has such a comprehensive survey of our field been attempted. A product of the Ford Foundation's Advancing the Dialogue in Native Arts in Society initiative, IAIA's Manifestations publication represents the most authoritative source for emerging dialogues on Native arts practices and concerns.
Manifestationshighlights the work and biographies of sixty contemporary Native artists who have made central contributions to the contemporary Native art field. The publication features sixty biographical essays by fourteen Indigenous authors (curators, art historians, anthropologists, and academics), more than 100 full-color reproductions four contextual essays by senior theorists and scholars, and forewords by the MoCNA Director Patsy Phillips (Cherokee) and the Vision Project manager Will Wilson (Navajo).
Manifestations: New Native Arts Criticism senior editor is Dr. Nancy Marie Mithlo (Chiricahua Apache). The publication can be purchased in the Museum Store. For more information about purchasing the book, please call (505) 983-1666.
Download and view the Manifestations Curriculum Guide.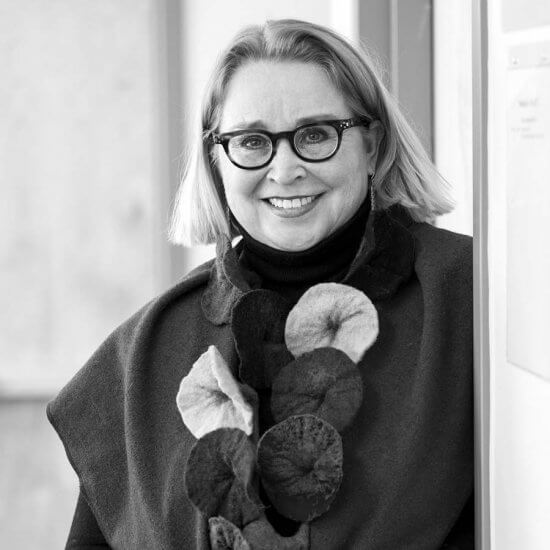 Patsy Phillips
(Cherokee)
Director
IAIA Museum of Contemporary Native Arts (MoCNA)
P (505) 428-5901
E pphillips@iaia.edu