Zack Settel Announced as Upcoming Digital Dome Artist-in-Residence
The Institute of American Indian Arts announces IAIA Digital Dome Artist-in-Residence Zack Settel, who will be working in the Immersive Laboratory in the IAIA Digital Dome November 2–10, 2017.
During his residency, Zack Settel will present his work to IAIA students and the digital arts communities of Santa Fe and New Mexico in a two-hour event on Friday, November 10, 2017 from 4–6 pm, as part of the IAIA Visiting Artist Series specializing in interactive immersive art forms. He will present three works followed by a 45-minute discussion on the state of the art form. In addition to the performance, he will also do two seminars on digital arts audiovisual creation in interactive environments, open to IAIA students, as well as to members of the surrounding digital arts communities November 3 and November 8 from 4–6 pm. One seminar will focus on artistic approaches and methods, while the other will focus on techniques, such as real-time audio rendering for high-definition audio systems, such as the 24-channel system in the new and unique 22' 4K digital dome with 24.4 ambisonics sound system.
Recent work by Settel that will be presented in the IAIA Digital Dome.
"It's going to be very exciting to have Zack Settel visit from Montreal. We have had a long term collaboration with SAT including the Telepresence event in 2014. This will also be the inauguration of the new upgraded Digital Dome and Immersive Laboratory. We have gone from 2K to 4K video resolution and from 15.1 surround sound to 24.4 ambisonics based surround sound system with all new computers and applications."
About Zack Settel
Zack Settel received a BFA in Music Composition from the California Institute of the Arts (CalArts), where he studied composition with Leonard Stein, Morton Subotnick, Mel Powell, and Morton Feldman. Keenly interested in the use of technology in music production/performance, Settel moved to Paris in 1986, with a Fulbright Scholarship for computer music research and composition at the Institute for Research and the Coordination of Acoustics and Music (IRCAM), headed by Pierre Boulez. After a two-year composing residency there, Settel remained at IRCAM until 1995, working full-time in the music production and music research groups. In 1997 Settel returned to North America, where he was a professor at McGill University in Canada for two years, chairing the Music Technology area, and teaching courses and graduate seminars in computer music. He also was a visiting professor of composition at the University of Montreal in 2001-02 received a DMA in Music Composition at University of Montreal, Canada. In addition to composing full time, Settel now is an associate professor in the Music Faculty at the University of Montreal (UdM), where he teaches music composition. He is also in (arts/science) collaboration with the Center for Intelligent Machines at McGill, working on immersive audio/music. From 2003–2008, Settel founded and directed the immersive audio research group at the Societé des Arts Technologiques (La SAT) in Montreal, where he remains a resident artist. His latest musical exploration and research is focused on spatial organization and interaction in music composition, performance and listening.
Settel has composed chamber works, studio works, as well as music for film, video, television, theater, dance, and opera. His music also includes the use of advanced live interactive electro-acoustic systems. Settel's music is published by Editions Ambrioso (Paris), recorded on the CENTAUR, ICMA, MIT Press, and Empreints Digitales labels, and is performed regularly in North/South America and in Europe and Asia. Settel has worked with various performing ensembles including the Ensemble Intercontemporain (Paris), Le Nouvel Ensemble Moderne (Montréal), Zeitgeist (Minneapolis), the California Ear Unit (Los Angeles), and Chants Libres (Montréal).
Biography courtesy of Zack Settel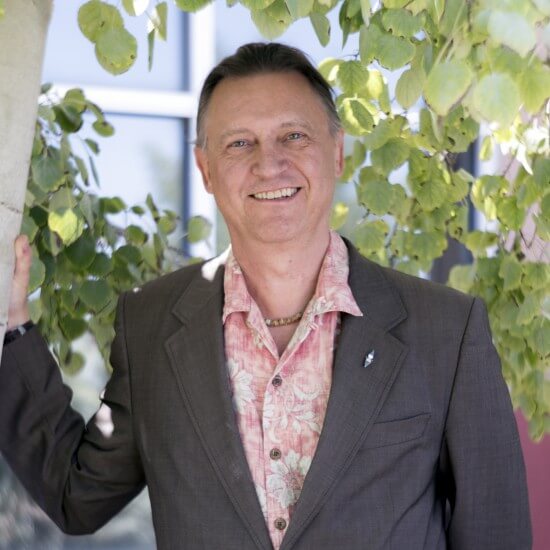 Mats Reiniusson
Assistant Professor and Digital Dome Manager
Academics
P (505) 424-2349
E mreiniusson@iaia.edu