2016 IAIA Commencement Ceremony
Sat, May 14, 2016, 11:00 am

–

1:00 pm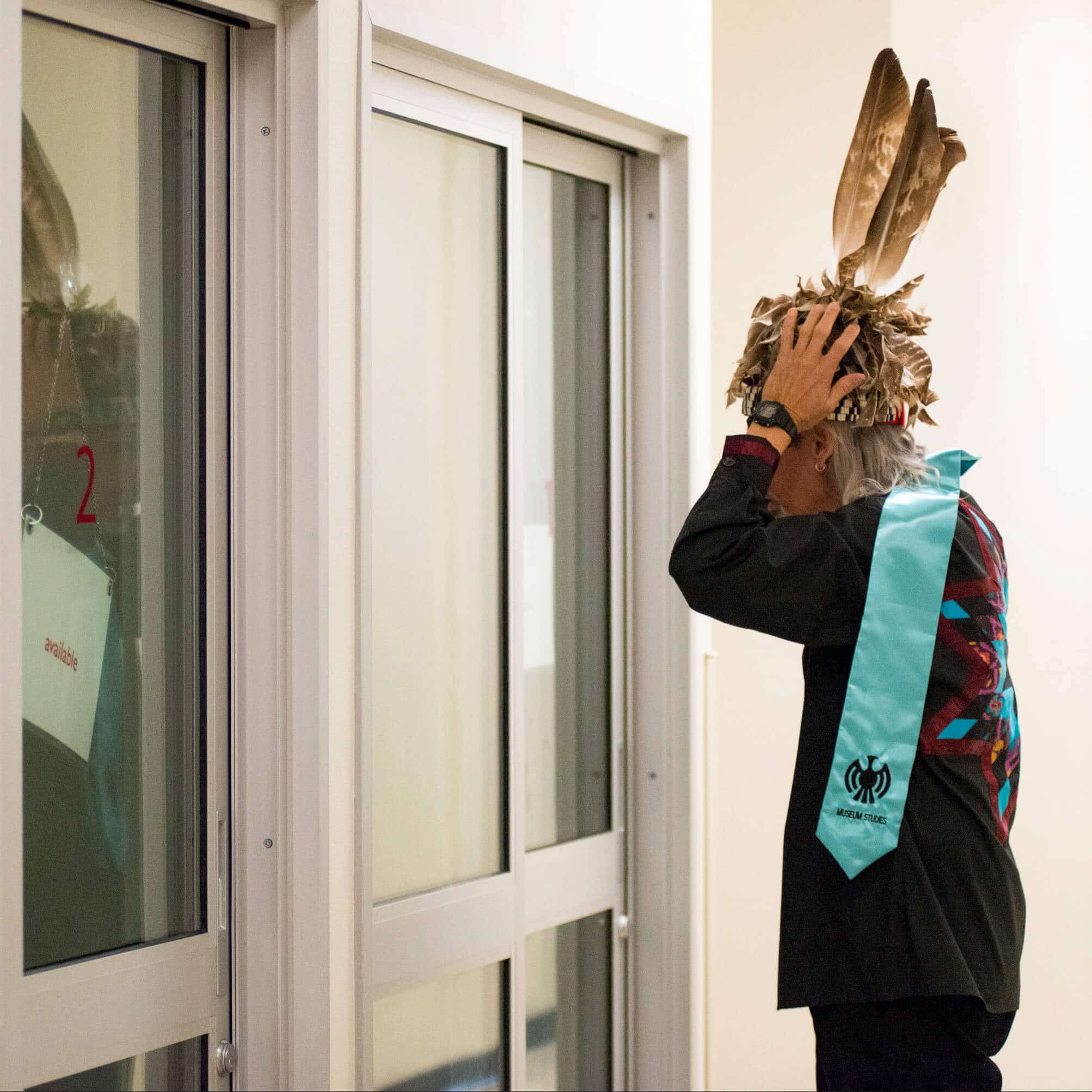 Watch the IAIA Commencement (Video Presentation).
IAIA President Dr. Robert Martin (Cherokee Nation) remarked, "this is a significant milestone in the natural evolution and expansion of IAIA's mission from a high school, to offering associate and bachelor's degrees, and now graduate programs. I am so proud of the commitment and passion of our faculty, staff, and students."
IAIA Alumna Patricia Michaels (Taos Pueblo '89) to give commencement address at 11 am, and in addition to the distinguished speaker, IAIA will award an Honorary Doctorate degree to famed artist and IAIA Alumnus David P. Bradley (Minnesota Chippewa '79), as part of the Commencement Ceremony.
Graduates
Seven Graduates (Fall 2015)
Thirty-two Graduates (Spring 2016)
Twenty-six Creative Writing MFA Graduates
Lunch will be served on campus at the Bon Appetit Cafe after the ceremony. A block of rooms have been set up at the Inn at Santa Fe under "IAIA Commencement"—for more details please call (505) 474-9500. Shuttle service is available to and from campus.
For questions regarding the 2016 IAIA Commencement Ceremony, please e-mail or call either, Dean of Students Carmen Henan at chenan@iaia.edu or (505) 424-2336, or her assistant, Jacqueline Chitto, jchitto@iaia.edu or (505) 424-2337. The public is welcome to attend the 2016 IAIA Commencement Ceremony, which will be held in the Dance Circle at the center of campus.
2016 IAIA Commencement—Photographic Selections