MFACW Evening Reading Series: Readings by Bojan Louis, Toni Jensen, and Kimberly Blaeser
Wed, January 11, 6:00 pm

–

7:15 pm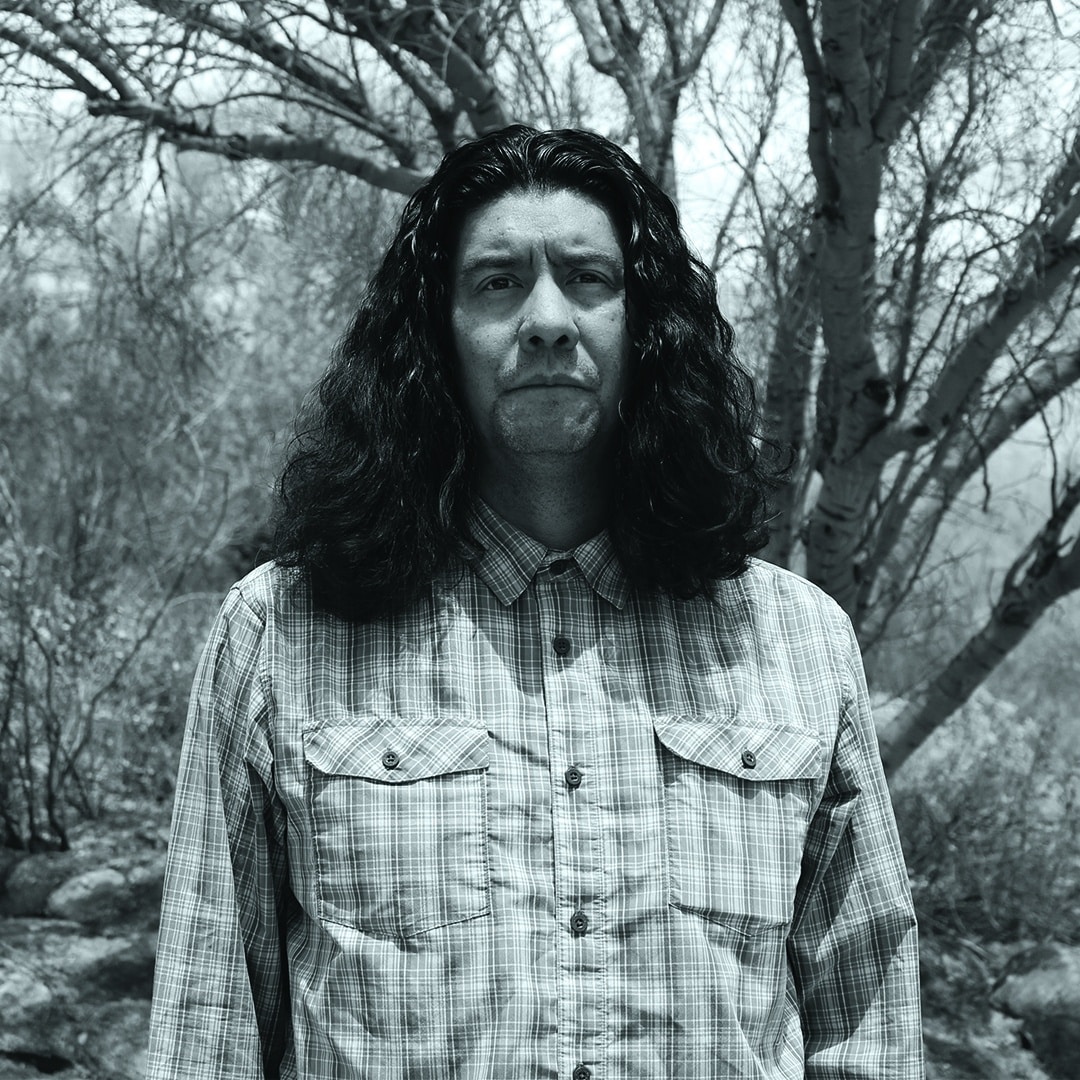 Join the Institute of American Indian Arts (IAIA) on January 11, 2023, from 6 pm–7:15 pm for readings by Bojan Louis (Diné), Kimberly Blaeser (Minnesota Chippewa Tribe), and Toni Jensen (Métis) as part of the Evening Reading Series. Presented by the Master of Fine Arts program in Creative Writing (MFACW) from Monday, January 9 through Friday, January 13, the Evening Reading Series features program mentors and Lannan Visiting Writers. Each evening will engage its audience with poetry, memoir, or fiction from some of today's most vibrant and vital writers.
Bojan Louis (Diné) is a poet, essayist, short story writer, and mentor in the MFACW program. He is the author of the short-story collection Sinking Bell, the poetry collection Currents, and the nonfiction chapbook Troubleshooting Silence in Arizona. His work can be found in Shapes of Native Nonfiction: Collected Essays by Contemporary Writers; When the Light of the World Was Subdued, Our Songs Came Through: A Norton Anthology of Native Nations Poetry; and The Diné Reader: An Anthology of Navajo Literature. Louis has received a MacDowell Fellowship and a 2018 American Book Award.
Kimberly Blaeser (Minnesota Chippewa Tribe), past Wisconsin Poet Laureate and founding director of Indigenous Nations Poets, is the author of five poetry collections including Copper Yearning, Apprenticed to Justice, and the bi-lingual Résister en dansant/Ikwe-niimi: Dancing Resistance. Blaeser edited Traces in Blood, Bone, and Stone: Contemporary Ojibwe Poetry and authored the monograph Gerald Vizenor: Writing in the Oral Tradition. An enrolled member of the White Earth Nation, she is an Anishinaabe activist and environmentalist. Blaeser is a Professor at UW–Milwaukee, and MFA faculty member for Institute of American Indian Arts. Her short fiction, poetry, creative non-fiction, and scholarship has been widely translated and anthologized, and her photographs, picto-poems, and ekphrastic pieces have appeared in exhibits such as "Ancient Light," "Visualizing Sovereignty," and "Nomorestolensisters." In 2021, Blaeser received the Lifetime Achievement Award from the Native Writers' Circle of the Americas. She lives in rural Wisconsin; and, for portions of each year, in a water-access cabin near the Boundary Waters Canoe Area Wilderness in Minnesota.
Toni Jensen (Métis) is an essayist, short story writer, and mentor in the MFACW program. She is the author of the short story collection From the Hilltop and Carry, a memoir-in-essays about gun violence. Jensen is the recipient of the Katherine Anne Porter Prize for Fiction and the Gary Wilson Short Fiction Award. Her essays and stories have been published in journals such as Orion, Catapult, and Ecotone.
Evening Reading Series Events
MFA in Creative Writing
The Master of Fine Arts in Creative Writing is designed as a two-year program with two intensive week-long residencies per year (summer and winter) at IAIA. Students and faculty mentors gather for a week of workshops, lectures, and readings. At the end of the residency week, each student is matched with a faculty mentor, who then works one-on-one with the student for the semester. IAIA's program is unique in that we emphasize the importance of Indigenous writers speaking to the Indigenous experience. The literature we read carries a distinct Native American and First Nations emphasis. The MAFCW offers four areas of emphasis: poetry, fiction, creative nonfiction, and screenwriting.
The deadline to apply for the 2023 academic year is Feb. 1 by 5 pm (MST).