Tonalpohualli: Count of Days—Talk and Pop-up
Sun, December 16, 2018, 2:00 pm

–

5:00 pm

|

Free
Event Navigation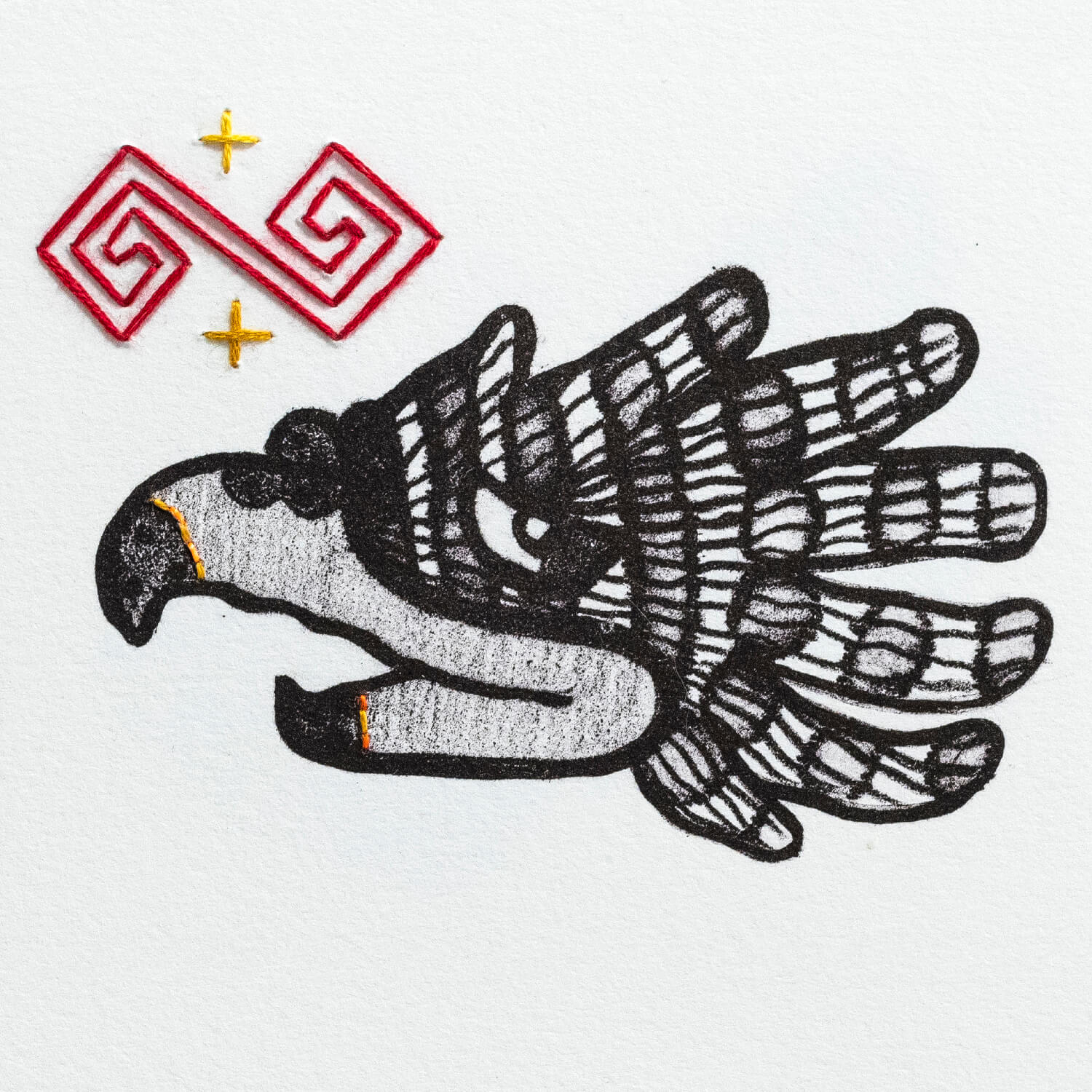 The Tonalpohualli: Count of Days exhibition in the Museum Store at the IAIA Museum of Contemporary Native Arts (MoCNA) runs through January 31, 2019 with an artist talk on December 16 at 2 pm, followed by a Pop-up show until 5 pm.
Tonalpohualli: Count of Days, by IAIA Alumna and former Adjunct Professor Moira Garcia '13, opens on November 11, 2018 in the Lloyd Kiva New Gallery at the IAIA Museum of Contemporary Native Arts (MoCNA) Store. The solo exhibition features mixed media lithographs depicting the Tonalpohualli Mesoamerican calendar and combines pictorial representations of the calendar with Mexican textile symbols.
The Tonalpohualli is one of the many ancient calendar systems of Mesoamerica and is comprised of twenty symbols known as day signs. Each sign has specific characteristics and represents a comprehensive worldview based on Indigenous science and the relationship to the cosmos. Much like other astrology of the world, the Tonalpohualli is a map for determining the destiny of a human being based upon the birthdate, as well as for calculating the cosmic energies and attributes of any period of time.
The lithographs on exhibit are pictorial representations of the Tonalpohualli as depicted in the Codex Borgia which is a pre-colonial cosmological almanac of Mixtec origin from the Central Highlands of Mexico. The Codex Borgia exemplifies the incredibly rich literary and artistic tradition of historical-mythical preservation and bookmaking of pre-Columbian Mexico and is one of the few books to have survived the Spanish invasion and conquest. Because these sacred texts were destroyed, the practice and knowledge of the traditional calendar system went underground and was lost to the larger Mexican society when replaced with the Gregorian calendar. Yet, the textile arts have vibrantly flourished despite colonization and continue to express an ancestral worldview and cosmic relationship through the symbolism inherent in their design.
In each of the works on exhibit, the day sign and textile symbol are paired together as they relate in form, color, and meaning. The idea of combining these elements is to marry the ancient art forms of iconographic and textile representation and to express the enduring symbolism and evolution of both.