IAIA Awarded NEA Grant for Artist-in-Residence Program
National Endowment for the Arts (NEA) Chairman Jane Chu has approved more than $82 million to fund local arts projects across the country in the NEA's second major funding announcement for fiscal year 2017. Included in this announcement is an Art Works award of $20,000 to IAIA to expand the IAIA Artist-in-Residence (A-i-R)  Program. The NEA received 1,728 Art Works applications and will make 1,029 grants ranging from $10,000 to $100,000.
"The arts reflect the vision, energy, and talent of America's artists and arts organizations. The National Endowment for the Arts is proud to support organizations such as IAIA in serving their communities by providing excellent and accessible arts experiences."
"This NEA funding makes it possible to bring an additional three artists to our campus in Santa Fe for month-long residencies. Up until now, we have had a geographic emphasis on Native and First Nations artists from just three regions of the US and Canada. NEA Art Works allows us to bring in tribally enrolled artists from the entire US."
IAIA will host 10 IAIA Artist-in-Residence artists in Fall 2017. Lara Evans says, "We select the artists with a community process. Artists apply online and then, for each application cycle, we gather a new committee of students, staff, and faculty to select artists who will bring something special to our campus community. There are many logistics to juggle, including studio facilities and equipment, what courses align with particular artistic media, and then there is also the artists' own availability schedules. We tackle all those moving pieces as a team."
The selection process opens August 1, 2017 for residencies taking place in Spring 2018.
To join the Twitter conversation about this announcement, please use #NEASpring17. For more information on projects included in the NEA grant announcement, go to www.arts.gov
Photographic Views
A few photographic selections from the Artist-in-Residence program.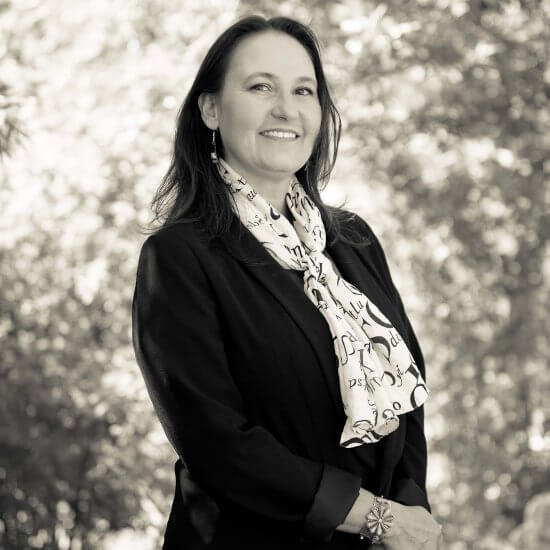 Lara Evans
(Cherokee)
Associate Dean
Academics
P (505) 424-2389
E levans@iaia.edu
Biography
Lara M. Evans is an artist, scholar, curator, and an enrolled member of the Cherokee Nation. She earned her PhD in art history at the University of New Mexico in 2005, specialization within Native American art history is contemporary art. Dr. Evans joined the Museum Studies department at IAIA in 2012 after eight years as faculty at The Evergreen State College in Olympia, Washington. Since 2015, Dr. Evans has also been Program Director for the IAIA Artist-in-Residence Program (A-i-R), which brings 12-14 Native American artists to campus for month-long residency sessions each year. Dr. Evans' curatorial projects at the IAIA Museum of Contemporary Native Art have included Now is the Time: Investigating Native Histories and Visions of the Future (2017) and War Department: Selections from MoCNA's Permanent Collection (2015–2016).