IAIA Summer Readers Gathering—Pam Houston, Chip Livingston, and Kristiana Kahakauwila
Sat, July 27, 2019, 6:00 pm

–

7:00 pm

|

Free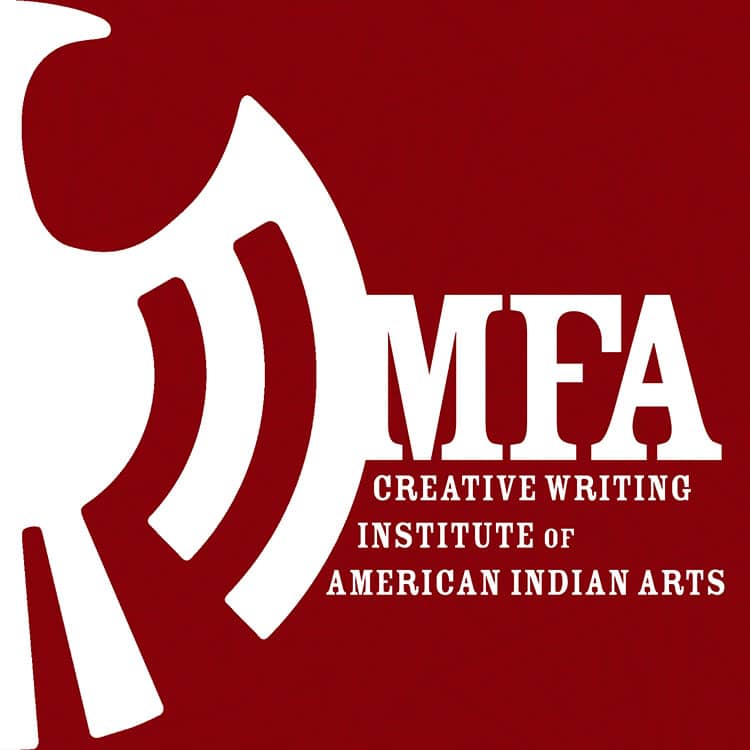 The Institute of American Indian Arts' (IAIA) Low Residency MFA in Creative Writing program presents the 2019 Summer Readers Gathering—July 20–27, 2019. Readings will take place each night beginning at 6:00 pm in the Auditorium in the Library and Technology Center (LTC) on the IAIA campus. For directions and a map of the IAIA Campus, please visit www.iaia.edu/visit. All readings are free and open to the public.
Pam Houston
Pam Houston is the author of the memoir, Deep Creek: Finding Hope In The High Country, as well as two novels, Contents May Have Shifted and Sight Hound, two collections of short stories, Cowboys Are My Weakness and Waltzing the Cat, and a collection of essays, A Little More About Me, all published by W.W. Norton.  Her stories have been selected for volumes of The O. Henry Awards, The Pushcart Prize, Best American Travel Writing, and Best American Short Stories of the Century among other anthologies. She is the winner of the Western States Book Award, the WILLA Award for contemporary fiction, the Evil Companions Literary Award and several teaching awards.  She teaches in the MFA program at the Institute of American Indian Arts, is Professor of English at UC Davis, and co-founder and creative director of the literary nonprofit Writing By Writers, which puts on between seven and ten writers gatherings per year in places as diverse as Boulder, Colorado, Tomales Bay, California and Chamonix, France. She lives at 9,000 feet above sea level on a 120-acre homestead near the headwaters of the Rio Grande where she raises horses, donkeys, Icelandic Sheep and Irish Wolfhounds. She learned everything she knows about being a teacher and much about what she knows about being a human being from her years at Denison, and from the professors in the English department in particular.  Her father always said, "Pam, one of these days you are going to realize you spend your whole life lying in the gutter with somebody's foot on your neck."  And then she went to Dension and her professors said, "You can do anything you want with your life as long as you work hard and keep the greater good in mind."  Needless to say it was a turning point, and so far the foot on her neck has never materialized.
Chip Livingston
Chip Livingston is the mixed-blood Creek author of four books: two collections of poetry, Crow-Blue, Crow-Black (2012) and Museum of False Starts (2010); a collection of short stories and creative nonfiction, Naming Ceremony (2014); and a novel, Owls Don't Have to Mean Death (2017). His writing has received awards from Native Writers' Circle of the Americas, Wordcraft Circle of Native Writers and Storytellers, and the AABB Foundation. Chip's writing has appeared in Ploughshares, Prairie Schooner, South Dakota Review, Cincinnati Review, and on the Academy of American Poets' and Poetry Foundation's websites. He has taught at the University of Colorado, University of the Virgin Islands, Brooklyn College, and Regis University.
Kristiana Kahakauwila
Kristiana Kahakauwila is a hapa writer of kanaka maoli (Native Hawaiian), German, and Norwegian descent. Her first book, This is Paradise: Stories (Hogarth, 2013), takes as its heart the people and landscapes of contemporary Hawai`i. She earned a BA in Comparative Literature from Princeton University and an MFA in Creative Writing from University of Michigan. A former Fellow at Harvard University's Radcliffe Institute of Advanced Study, Kristiana currently lives in Bellingham, WA, where she is an Associate Professor at Western Washington University. Recent work has appeared in RED INK, Kartika Review, Mistake House Magazine, and GEO Magazine. She is currently at work on a historical novel set on the island of Maui.
Schedule of Readings
| Date | Readers | |
| --- | --- | --- |
| Sat., July 20 | Esther Belin, Derek Palacio, and Marie-Helene Bertino | |
| Sun., July 21 | Ramona Ausubel, Sherwin Bitsui, and Geoff Harris | |
| Mon., July 22 | Abigail Chabitnoy, Kimberly Blaeser, and Ken White | |
| Tues., July 23 | Jennifer Elise Foerster, Brooke Swaney Pepion, and Toni Jensen | |
| Thurs., July 25 | Santee Frazier and E.C. Osondu | |
| Fri., July 26 | Cherie Dimaline and Layli Long Soldier | |
| Sat., July 27 | Pam Houston, Chip Livingston, and Kristiana Kahakauwila | |
Participating in the gathering this year are noted writers Layli Long Soldier (Oglala Lakota), Abigal Chabitnoy (Unangan/Sugpiaq), and E.C. Onsondu—as well as IAIA MFA faculty members Ramona Ausubel, Esther Belin (Diné), Marie-Helene Bertino, Sherwin Bitsui (Diné), Cherie Dimaline (Métis), Jennifer Elise Foerster (Muscogee [Creek] Nation of Oklahoma), Santee Frazier (Cherokee), Geoff Harris, Pam Houston, Toni Jensen (Métis), Kristiana Kahakauwila (Native Hawaiian/German/Norwegian), Chip Livingston (Creek), Derek Palacio, Brooke Swaney Pepion (Blackfeet Tribal Member and Salish Descendent), and Ken White.
"The 2019 IAIA MFACW brings together a diverse range of voices working in the literary arts. We welcome readings by new mentors Esther Belin (Diné) and Brooke Swaney Pepion (Blackfeet Tribal Member and Salish Descendent). Featured writers include emerging poet Abby Chabitnoy (Unangan/Sugpiaq), Nigerian fiction writer E.C. Osondu, and renowned poet and visual artist Layli Long Soldier (Oglala Lakota). This year, with the appointment of Joy Harjo (Mvskoke) as US Poet Laureate, we celebrate the integral contributions made by Indigenous Women to World Literature."
—MFA Program Director Santee Frazier (Cherokee)
Free and open to the public. For more information, please contact Santee Frazier at (505) 424-2365 or mfa@iaia.edu. Support for these events is provided by the Lannan Foundation and New Mexico Arts. Partially funded by the City of Santa Fe Arts Commission and the 1% Lodgers Tax.