2018 Spring Exhibitions—Opening Reception
Fri, February 16, 2018, 5:00 pm

–

7:00 pm

|

Free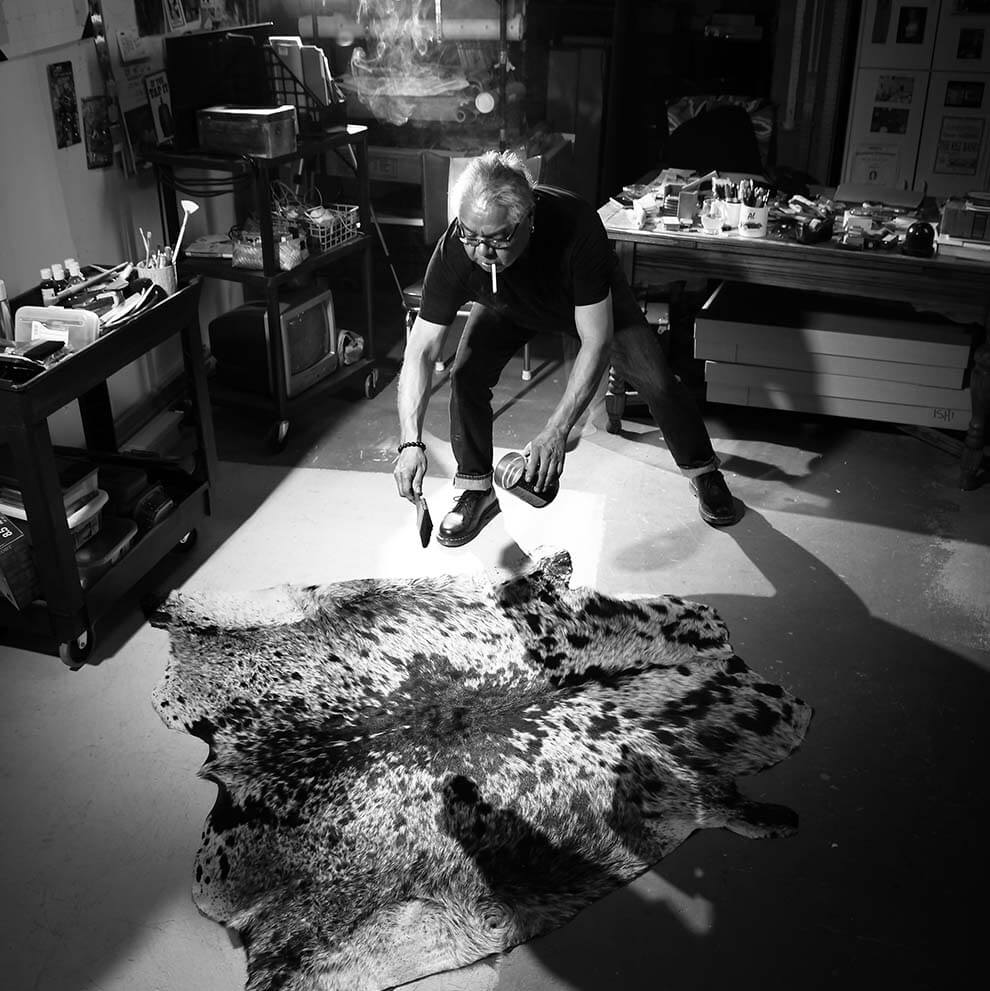 February 16–July 29, 2018
Without Boundaries: Visual Conversations is an exhibition that grew out of a series of Curated Conversations led by guest curator and artist Sonya Kelliher-Combs (Iñupiaq/Athabaskan) at the Anchorage Museum, Anchorage, Alaska. The exhibition features Indigenous leaders in the arts and the work of contemporary artists whose work encourages social action.
February 9–May 13, 2018
This exhibition highlights works from The Harjo Family Collection. The major art collection was recently donated to the IAIA Museum of Contemporary Native Arts and contains about sixty artworks. These works were purchased or gifted to Suzan Shown Harjo (Cheyenne/Hodulgee Muscogee), an important American Indian activist, lobbyist, policy maker, and 2011 recipient of an IAIA Honorary Doctorate.
February 9–May 12, 2018
The Institute of America Indian Arts's 2018 BFA thesis exhibition at the IAIA Museum of Contemporary Native Arts showcases the diversity of work created by the artists trained at IAIA.
January 9, 2018–January 27, 2019
Through the use of Ojibway, Cree, and Inuit syllabics, Rolande Souliere (Michipicoten First Nation) utilizes aspects of this writing system to engage in ideas about space, color, form, symbolism, surface movement, and language. Her new mural project is an exploration into the parallels and the multifaceted ways in which simple geometric building blocks such as chevrons, circles, and rectangles have a profound affinity with Indigenous language, culture, and abstraction in Western art.
January 8–June 3, 2018
IAIA Museum of Contemporary Native Arts (MoCNA) is please to collaborate with the University of Alaska Fairbanks (UAF) in the presentation of films that reflect both home-grown cinematic influences in Alaskan film and works generated by UAF students and alumni.
February 16–July 16, 2018
This exhibition features a selection of recent works on paper and a mural. Terran J. Last Gun (Sahkyiinamahka) often explores color, form, and memory, all while reflecting Piikani visual aesthetics and philosophy.